One of the phrases being used repeatedly in the Pakistani mainstream, as well as social media, is of 'liberal extremism.' I have repeatedly heard and read that Pakistani society is polarised – and both the 'extremes' are equally harmful. A few columnists and anchor persons continuously point towards the 'dangers' emanating from liberal extremists. Some way or the other, our media is trying to project itself as striking the vital middling position and professes 'miana ravi' or moderation in opinion. This term is no longer just restricted to the media but has also found its way in everyday conversations and drawing ...
Read Full Post
The notion of dowry has always been rampant in Pakistani society. Ironically, it's been adapted from Indian culture. Living together in the subcontinent encouraged us to adopt each other's customs, and eventually, they became a part of ours. Now, we are so deep into this mixed culture that we have forgotten there's a fine line between culture and religion. We fail to realise that dowry is not approbated by Islam. When given the factual argument that Islam sets no example of dowry, the dowry mongers are left with no other argument. All they have to say is, "Baaki jaghon pe tou Islam yaad nahin aata." (When it comes to other things ...
Read Full Post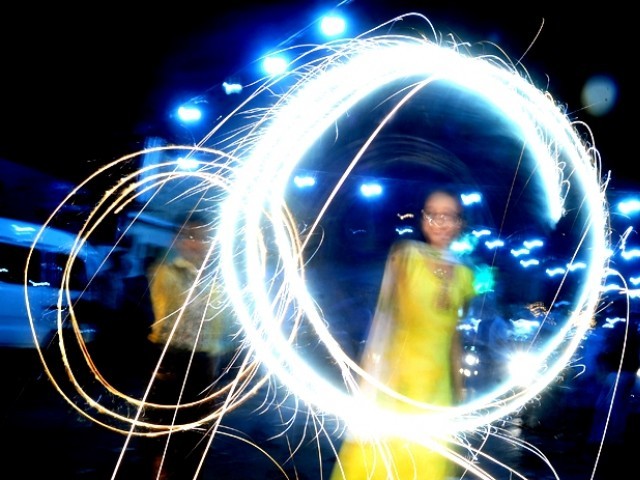 Shab-e-Barat used to be my favourite festival. Yes, 'festival' and like all festivals, Shab-e-Barat was entertaining, fun and spiritual. And for a crazy kid growing up in Lahore during the 80s and 90s, it was probably a little adventurous and unsafe too. The local marketplace would host tens of stalls selling all kinds of fireworks known to man. All the kids in the neighbourhood would save their pocket money for months to be able to buy their fill of patakhay. The most popular fireworks included the Anaar (a fountain of fireworks), the Hawaiyaan (rockets) and the Bum (bombs, but not the kind that would explode and destroy half a city ...
Read Full Post
Suddenly the head of the Council of Islamic Ideology (CII) has claimed that it's against the tenets of Islam for a man to seek permission from his wife before taking another one. The question that arises is why now, after more than 53 years? When the law was enacted, Islamic scholars like Maududi, Noorani and Mufti Mahmud were active politicians. None of them objected. Therefore, it was assumed that the Muslim Family Laws Ordinance, 1961 was in accordance with the teachings of Islam. So, what made the current head honcho of CII claim that there is no need to ask your wife if you want ...
Read Full Post