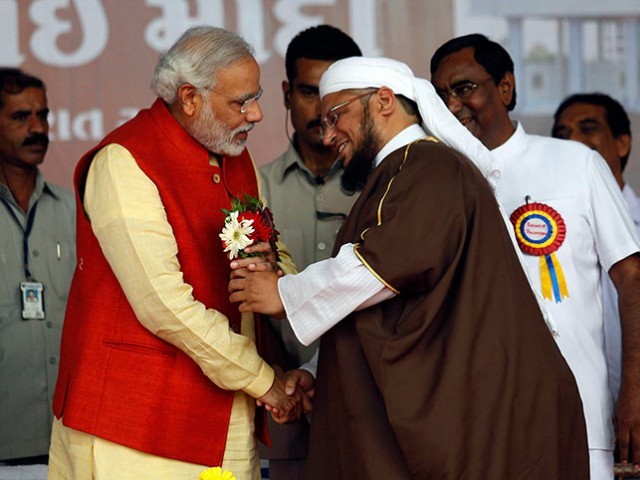 I had written in an article on this very forum some time back that many Indians and Pakistanis validate their deep-rooted nationalist prejudices by exaggerating the problems of the religious minorities on the other side of the border. As an Indian, I have written articles informing my fellow countrymen that Pakistan has had a Christian Chief Justice, Justice Cornelius, and he remains one of their most respected judges till date, and the tiny Zoroastrian community in Pakistan, like its Indian counterpart, has produced many remarkable personalities, including prominent judges. These include Justice Dorab Patel, who has also served as chief justice, and Justice Rustam S Sidhwa who ...
Read Full Post
You cannot live in an illusion forever. Reality does strike, sooner or later. And that is what is happening with Narendra Modi's government in Delhi. The illusion that Modi would usher in a new era of modern and progressive governance is fast disappearing and giving way to a new realism. He led the Bharatiya Janata Party (BJP) to a historic win this year with the promise of bringing a new era of economic and political reforms. Six months into power, India is still waiting to see the promised economic reforms. It is, however, witnessing an unravelling of regressive politics which the country has ...
Read Full Post
For more than a decade now, Tehelka magazine has been respected by the media fraternity for its fearless coverage of illegal defence deals, land rights issues, gender equality and communalism. Then, what happened two weeks ago in an elevator of the Grand Hyatt, Goa that not only shattered the reputation of the magazine, but blacklisted it for a long time to come? Tarun Tejpal, the patron of Tehelka, is said to have sexually assaulted a female colleague during the annual THiNK fest that Tehelka organises every November. He sent an email yesterday afternoon to the Managing Editor of the magazine, Shoma Chaudhury saying that he has 'recused' ...
Read Full Post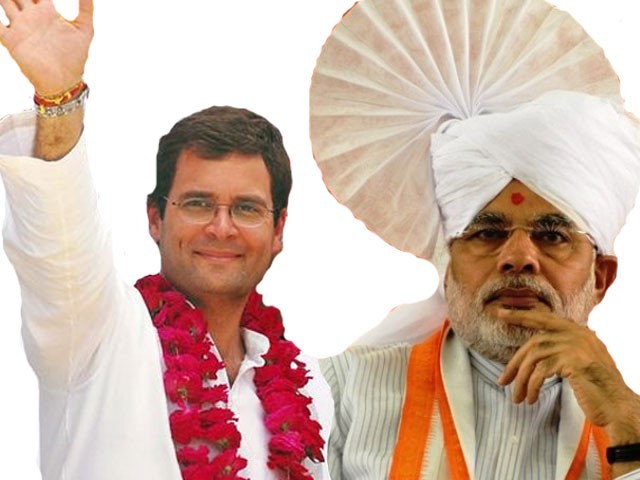 Is communalism responsible for the rise in terrorism? This is the topic of debate in India today. The attention on the issue became all the more pronounced after the serial blasts that took place in the Hindu right wing leader, Narendra Modi's rally in Patna. Until recently, this debate had been confined to academic discourse, but after the Congress leader Rahul Gandhi's statement, where he said that the Pakistan's intelligence agency is recruiting disgruntled elements from Muzaffarnagar, the debate has come into the political arena. Those who have been closely monitoring the political speeches would understand that the younger Gandhi's target was not ...
Read Full Post
Radical Hindu right groups – like Vishwa Hindu Parishad (VHP) and Bajrang Dal – are known for their hooliganism and rabid communalism. It is therefore not surprising that they vandalise paintings and other works of art as well as burn literature when they find them not subscribing to their taste and political ideology. The recent attack on the art gallery in Ahmedabad, where the exhibition of a Pakistani artist's paintings were on display, is the latest in their long list of criminality.  What is surprising, however, is the silence of the mainstream and liberal India. Apart from normal reports in newspapers, no ...
Read Full Post
The sight of the world around us degenerating into a hate-fuelled spectacle brings pain to the heart of anyone with real faith. Man's greatest achievement, at least according to great religious philosophers like Ibn Rushd, Maimonides and Thomas Aquinas, is the ability to act of free will rather than instinct. It is what separates man from the animals and makes us Ashraf-ul-Makhlooqaat or the highest of all creation. Sadly, roving drones around the city, nay, the world, serve as a constant reminder that the term is quite liberally applied to much of mankind. In The Decisive Treatise (Fasl Al-Maqal), Ibn Rushd, ...
Read Full Post