Hollywood has got a knack for milking every franchise as much as possible and the same is happening with its Kingsman franchise. The latest entry is not a sequel but a prequel, titled The King's Man, with its trailer released just recently. I had come across Kingsman: The Secret Service accidentally a couple of months after its release and had ended up watching the movie with my eyes glued to the screen the entire time. The stylised action sequences, the over-the-top plot along with the brilliant performances of Colin Firth and Taron Edgerton, were definitely the highlights of the movie. The movie was ...
Read Full Post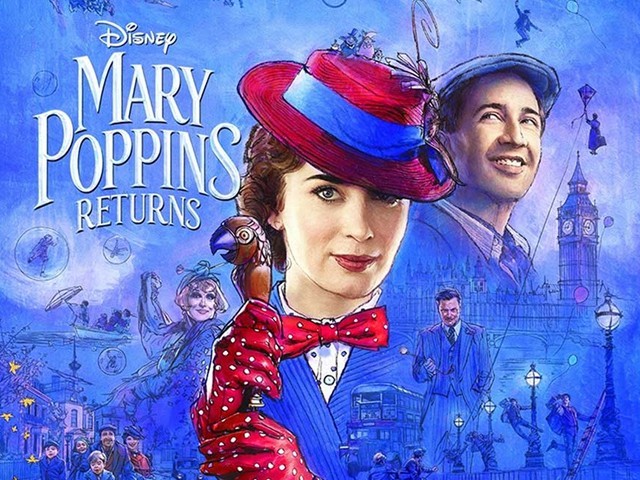 It seems that a new era of modern musicals has started in Hollywood. Directors are experimenting with this cinematic form that accentuates song and dance sequences as a form of expression within the storyline. Box office hits such as La La Land (2017), Les Misérables (2012), Hairspray (2007), and The Greatest Showman (2017) are testimony to the fact that filmgoers love this genre. Another film in point, which has been very well received, is the recently released fantasy musical with an unconventional, escapist sort of realism – Mary Poppins Returns. Based on P L Travers' children's book series of the ...
Read Full Post
Several years ago, in the movie Saving Mr Banks, Walt Disney Pictures told us in considerable detail how much writer PL Travers disapproved of her work being turned into films. Then, a few years later, Disney decided to go ahead and do just that anyway. Because why let a well-respected author rest in peace, when you can have her rolling in her grave instead? Everyone other than the spirit of Ms Travers, however, is likely to be enthusiastic about the upcoming Mary Poppins Returns, a bright and sunny sequel to the beloved 1964 classic. Well, beloved by everyone except for the lady ...
Read Full Post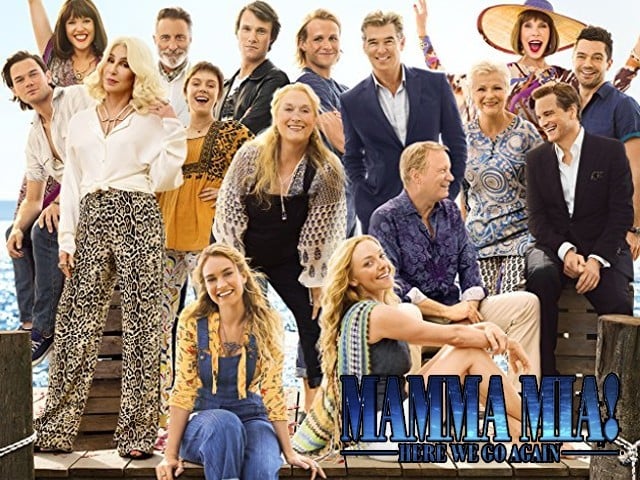 With its feel-good vibes and irresistible nostalgic draw, Mamma Mia! won over audiences around the globe in 2008, leaving viewers so engrossed in having fun that they didn't notice (or mind) that the ABBA jukebox musical wasn't exactly a cinematic masterpiece. Its financial success – the film became the highest grossing musical of its time – all but guaranteed that a follow-up would eventually materialise, and that sequel (which also serves as a prequel) is finally here in the form of Mamma Mia! Here We Go Again. Directed by Ol Parker, the film brings more of the same joyous energy that made its ...
Read Full Post
Meryl Streep – widely regarded as one of the best actresses in the world – has starred in some terrific films. And, presumably to balance things out, she has also starred in Mamma Mia!, a shoddy jukebox musical that was basically little more than an attempt to cash in on the nostalgic draw of the popular 70s Swedish band ABBA. Based on the stage musical of the same name, the 2008 movie had a flimsy storyline, uneven direction, and a cast that couldn't even carry a tune, and yet it brought us so much campy, nonsensical joy that despite its many ...
Read Full Post
In October 1968, amateur sailor Donald Crowhurst set out to compete in a non-stop, single-handed, round-the-world yacht race. Eight months later, the fascinatingly shocking details of his journey would come to light and end up causing a public sensation. Now, nearly half a century later, his story – just as intriguing today as it was almost 50 years ago – is being brought to the big screen in the upcoming British film The Mercy. The official trailer for the movie shares a few scenes from this drama while shedding light on its overall narrative. Colin Firth portrays the film's protagonist, a struggling ...
Read Full Post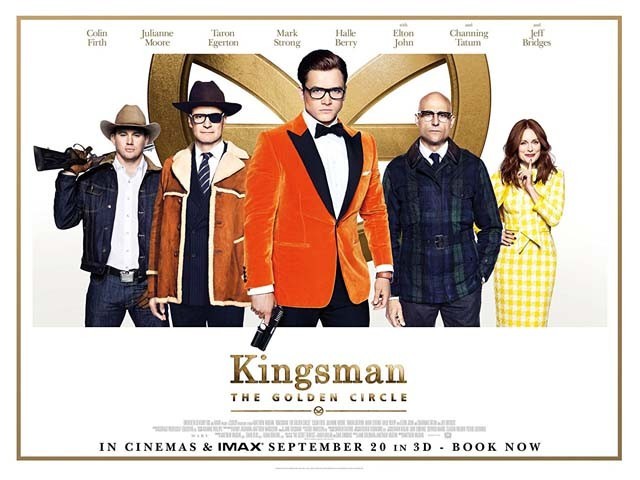 Filmmaker Matthew Vaughn is notoriously known for opting out of sequels of popular movie franchises that he himself is responsible for creating. The Kick-Ass franchise was the first instance when Vaughn skipped out on directing a sequel to a hugely successful first part. The rebooted X-Men series was next in line to experience Vaughn's rejection. Now, regardless of how badly these decisions went down with the followers of the aforementioned franchises, Vaughn's judgment proved to be spot on in both cases. While X-Men: Days of Future Past was almost respectable, Kick-Ass 2 was bashed left, right and centre by both the audience and critics alike. Given his impeccable track record, ...
Read Full Post
Ever since the two World Wars, the spy-thriller genre has been a staple of the film industry. Your typical espionage movie can range anywhere from the super serious à la 'Tinker, Tailor, Soldier, Spy' and 'Munich', to crazy laugh riots like 'Austin Powers' and 'Spy Hard'. However, James Bond unarguably turned out to be the most famous one of the lot. One reason why the whole '007' series was such a rip roaring success from the get-go was the fact that it was neither too grim nor was it too comical; it was a perfect blend of both the extremes. So when they started producing our favourite British spy ...
Read Full Post