I'm sure every Pakistan Tehreek-e-Insaf (PTI) member, in the leadership of Imran Khan, watched the full Rocky Balboa saga before initiating their election campaign. However, instead of only being inspired by the motivational rhetoric to push forward, a PTI MPA of the Sindh Assembly recently took his Balboa skills for a test… literally. As popularised by a viral video, in an altercation-turned-thrashing, Imran Ali Shah can be seen slapping the Senior Deputy Director for Coordination of the Civil Aviation Authority (CAA), Dawood Chauhan. The reason being an alleged touch-and-go between both their cars. As a citizen of Naya Pakistan, I'm a ...
Read Full Post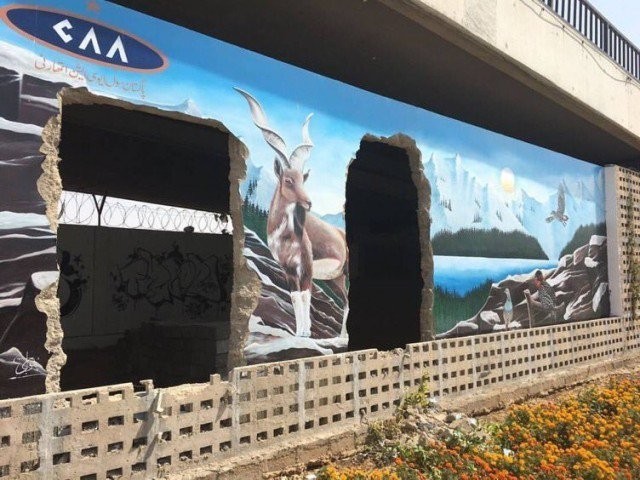 I was absolutely devastated to see what the Civil Aviation Authority (CAA) has done to Italian artist Maurizio Boscheri's beautiful markhor mural at the Karachi Airport. Pakistan is seen as a dangerous, brutal country, but lately, we've been working on softening our image through art and culture. We get excited when a Pakistani artist is chosen to show her work in New York or London or Tokyo. We want grants and fellowships to support Pakistani artists around the world. We want international attention for projects like the Lahore Biennale and the Pakistani Chowk renovation. We think that this humanises us ...
Read Full Post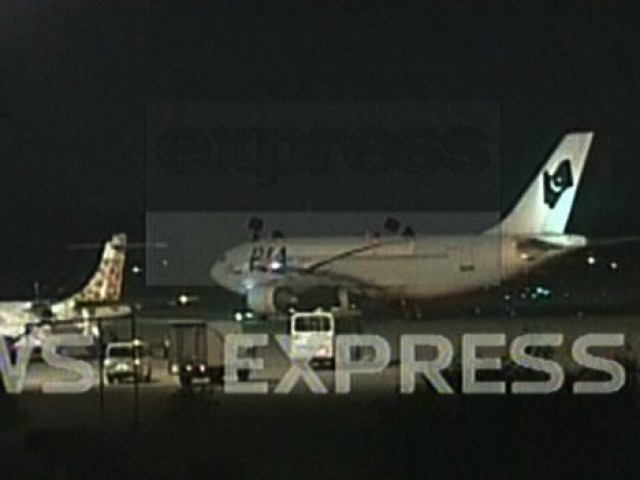 A person belonging to the procurement department of a military-related setup once told me an interesting story about how the US had banned the sale of F-16 spare parts to Pakistan and had blacklisted the concerned setup. A metallic plate of some specific calibre was urgently required for the F-16s and they had run out of any other options. Out of utter necessity and desperation, one of the officers from the organisation called up a blacksmith from Gujranwala and asked him to forge the plate. The blacksmith was able to forge an exact copy of the plate and for much less money, ...
Read Full Post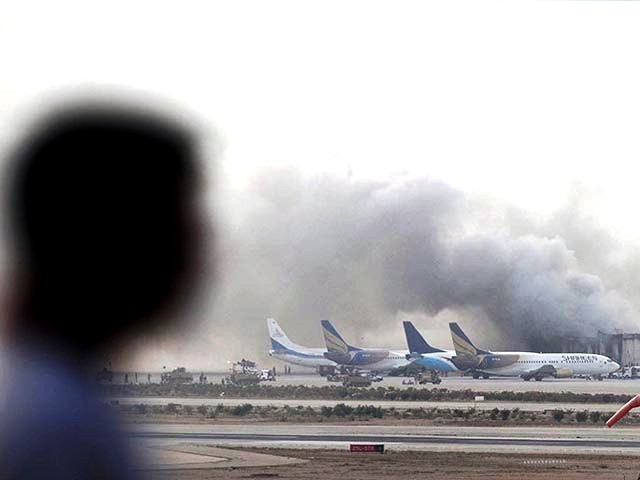 The story developed like a gathering storm. First there was news of a security breach when some armed men cut through the fence from the 'Fokker gate' near the Ispahani Hanger, close to the Pehelwah Goth area which had already been cited as a security risk many times. Television audience was just trying to catch its breath over the horror unfolding in Taftan, on the Pak-Iran border where over 23 Shia zaireen lost their lives to a suicide attack, in a manner that has such a familiar, horrible ring to it. As if that breaking news was not heartbreaking enough, news ...
Read Full Post
We love to be experts, be it speculation behind the reasons for an avalanche or an aviation disaster. But unfortunately some of our experts fail quite miserably. Their reflection on events and their opinions are not only shallow but unworthy of being called an 'expert opinion'. The Civil Aviation Authority (CAA) has recently released the investigation report of the AirBlue crash. Now I must proclaim that my expertise in aviation accident investigation does not go beyond watching National Geographic's investigations of air disasters. However, having watched multiple seasons of that series, I understand that the purpose of an investigation report is twofold. The ...
Read Full Post