The king of South Asian cuisine and a universal crowd pleaser, the versatile biryani, needs no introduction. It's rich, it's royal and it's right up everyone's alley. Eat it today or a day later, with raita or kachoomar, during winter or in summer, your love for biryani will be the only constant that will stand the test of time and taste. It's a no brainer then that countless eateries and stalls have risen to meet the unparalleled demand for this revered rice dish. From Hyderabad to Bombay, Lucknow to Sindh, the quest for the best biryani has sent many biryani ...
Read Full Post
The month of fasting (and over-eating) is progressing towards the end, but what makes this Ramazan more special is the fact that it is coinciding with monsoon. The clouds in Karachi seem ready to pour any moment now – please, God, please? Monsoon and Ramazan have nothing in common save for a garma garam (piping hot) plate of pakoras. This Pakistani staple is a must-have for iftar and any dastar-khuwan (dining table) is incomplete without a variation of this. The popularity of pakoras lies not only in their unique flavour profile but also in their affordability. Pakoras or Bhajiyas are ...
Read Full Post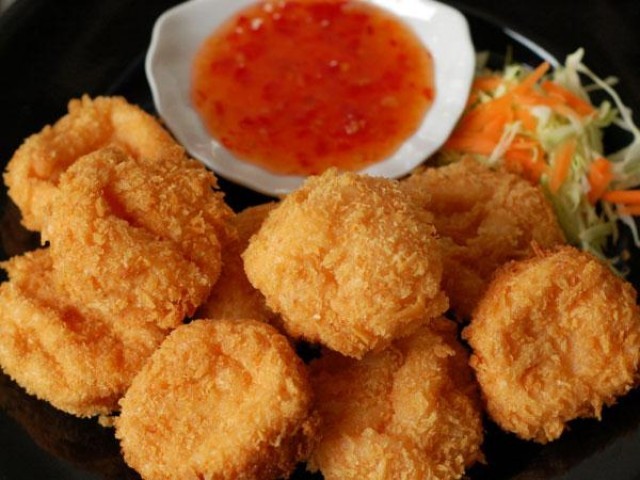 Pakistanis' love for pakoras cannot be described in words. Be it Ramazan, monsoon season, a lunch or a casual tea meeting, one just can't get enough of them. The blend of different spices and aromas truly depict the taste of Pakistan. Indeed, it is because of our love for pakoras that we have come up with varieties of it. Hardly any household is complete without the aroma of pakoras in the month of Ramazan. No matter how much popularity burgers, pizzas and other fast foods have gained in our generation, the love for pakoras will continue till the end of time. I have been eating gram ...
Read Full Post
Before the arrival of mass produced, ready to use jams, pickles and chutneys, everything was prepared at home. In the early 80s, my nani– (maternal grandmother) prepared achaar (pickle), murabbay and chutneys at home ritualistically. These homemade products were consumed around the year and our friends and family also had their fair share in the prized produce. This activity would take place during summer holidays, when tons of extended family would be over. Nani, her sister, sisters-in-law and other female cousins visiting her, would divide the work of cleaning and chopping up tons of vegetables along with cleaning, roasting and grinding of a sack load of spices. ...
Read Full Post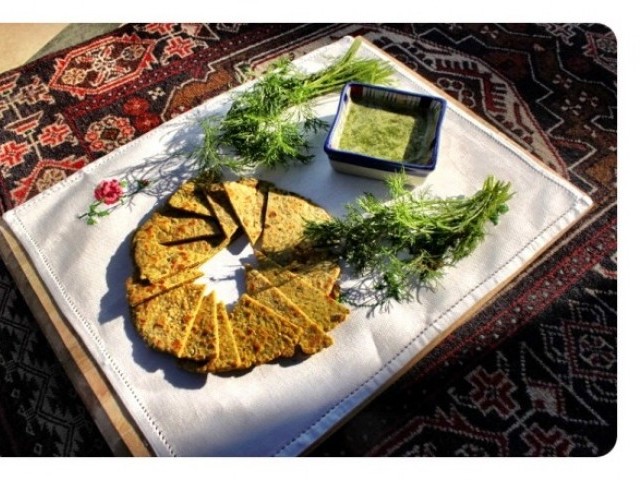 Dill always reminds me of my Nani (maternal grandmother), Anwer Sultana. A couple of decades earlier, during winter vacations, all of us cousins would come down to Rawalpindi to spend winter breaks with our grandparents. Nani had a huge herb and vegetable garden at the back of the house. The garden always had one particular herb every winter – soy/dill. The shrub always grew taller than me, an eight-year-old back then, making me disappear in the dill patch while trying to catch ladybirds. The ladybirds too loved the perfumed dill as much as I did. Nani loved getting baisani (gram/chickpea floured) roti made at the tandoor (cylindrical clay oven) situated close by. ...
Read Full Post
Sweltering summers and food-less Ramazans are a rather challenging, patience-testing combination. But not once does it falter the resolve of a believer when it comes to fasting. For people who fast, away from home and, in non-Muslim countries, things are even tougher. The work hours don't change, meaning even when your energy levels are dwindling and your eyes are droopy due to sleep deprivation, you still need to keep on marching. This also means that the expatriate families hardly have time to prepare the elaborate iftar, which we are accustomed to in Pakistan or any other Muslim country. I personally enjoy a ...
Read Full Post