When I was a kid, relatives visiting from America only meant one thing: Walkers cookies! I can still recall how I used to savour every bite; not too soft or too crunchy. It was just perfect. This was how my love affair with cookies began and my favourite by far are chocolate chip cookies. The thing is, sometimes I am just too lazy to cook so I try to find recipes which require the least number of ingredients. Hence when I came across this recipe which requires only five main ingredients, I simply had to try it out. The result: time saved, craving ...
Read Full Post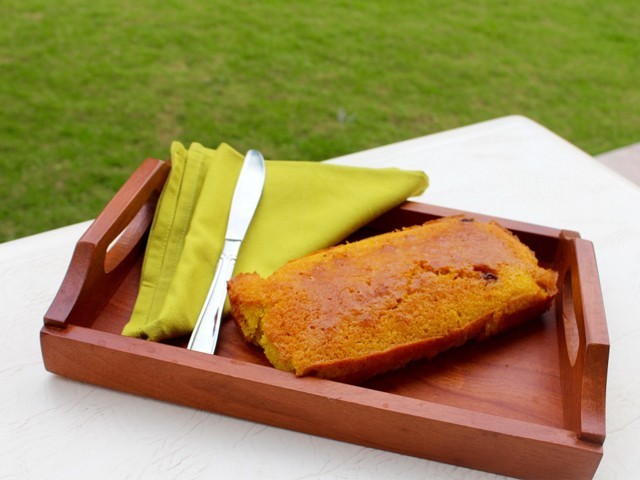 "Beta! Mehmanon kai liye bakery sai plain cake lao!" (Grab a plain cake from the bakery for the guests.) Who hasn't heard this line? In fact we have grown up hearing this! Plain cakes or pound cakes, span over generations. They were made by our ammis (mothers), our nannis (grandmothers), and our par-nannis (great-grandmothers). The name 'pound' was given to this cake because the original recipes contained one pound of butter, one pound of sugar, one pound of eggs, and one pound of flour. Sometimes while baking cakes, you just want something plain and simple with no added frills and fuss. Especially now that winter ...
Read Full Post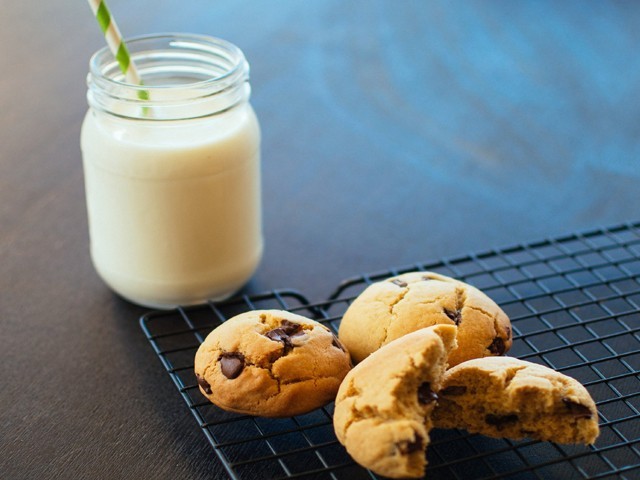 I've always been fond of eating chocolate chip cookies throughout my childhood and have had an uncanny appreciation or rather obsession with the Cookie Monster from Sesame Street. In my opinion, the perfect cookie has to taste downright blissful upon the first bite, crumble as you slowly savour the taste and leave you in a state of pure delight as you lick the chocolate chip stains from your fingers. These cookies are inspired by the legendary Levain Bakery, in New York City, chocolate chip cookies. Legend has it, if you visit Levain once, you'll always be yearning to return. Till then, ...
Read Full Post
I love birthdays, whether it's mine (preferred) or anyone else's. I get very excited – the countdown to the day type of excited. I'm basically five-years-old again with my level of excitement, but I figure it is one day of the year that is entirely yours, so enjoy it. Get as much as you can out of it and have fun with family and friends. So in the spirits of birthdays, a friend recently celebrated his 30th – big deal and all of that. It was a great reason to bake something delicious (though one doesn't really need reasons to bake other ...
Read Full Post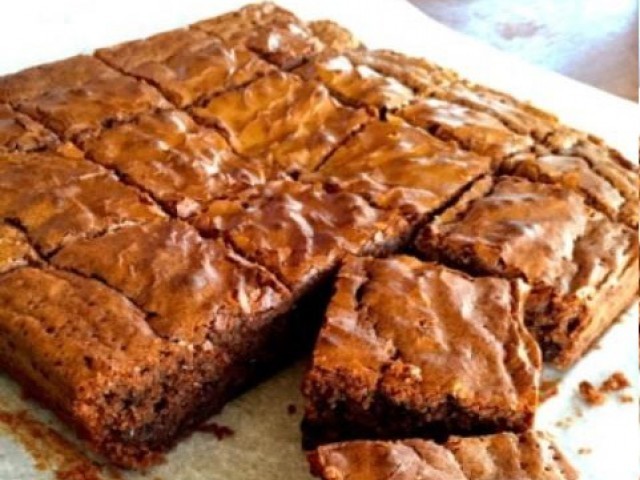 With Ramazan coming up, I typically like to have some friends over for Iftar. I always have to make lasagna for these friends on special request. They've been on my case to make lasagna for them again this year. But so far, I've been useless in getting down to making it. I guess it is time to do so now. Anyway, this is totally off at a tangent, I'm not talking about lasagna here, I'm meant to be talking about brownies. So back to the brownies. I needed a dessert – something nice and simple that was also easy to pick up and eat. I love ...
Read Full Post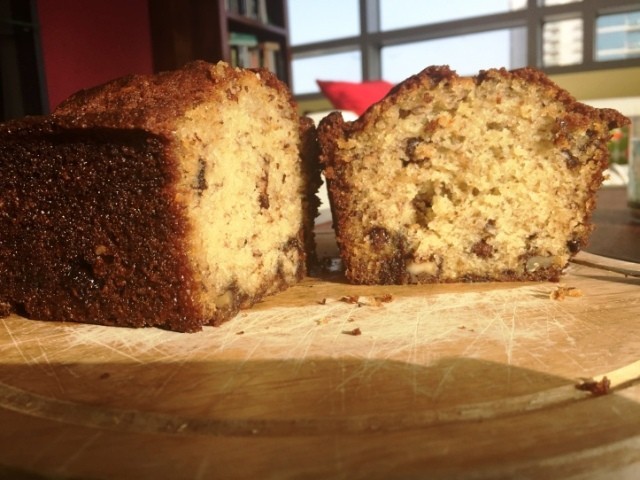 I'm not a fan of bananas, or anything that has a strong banana taste in it. Why would someone have a banana smoothie? Or banana ice cream? No, thank you!  Even getting myself to eat a banana is quite the task, taking about 10 minutes.   Bite – chew – forcefully swallow – repeat. I used to force myself to eat them for health reasons. Now I'll just stick them in a smoothie with MANY other delicious ingredients to hide the taste. However, ironically, I do like some desserts with bananas. By some, I mean banoffee pie; mainly because of the caramel/dulce de ...
Read Full Post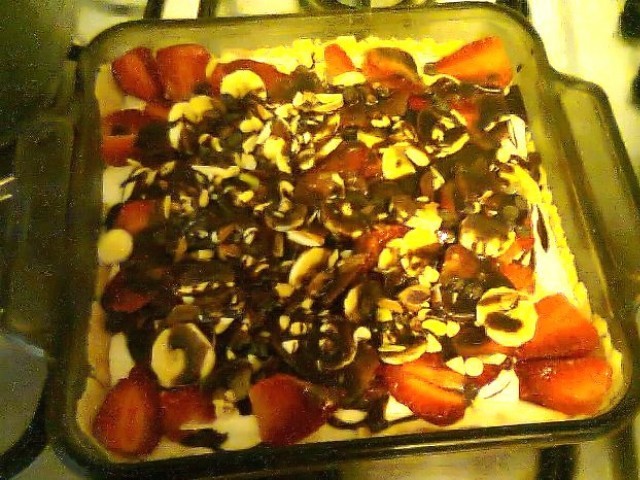 When  you Google 'easy dessert recipes,' more than seven million tempting results come up to make you drool all over your key board. But scroll down to the ingredients, and a wave of disappointment takes away all that joy as most of the ingredients are not available in Pakistan. Facing a similar situation, I came across this recipe. It required a 'ready to cook' pie crust and yoghurt filling. Sadly, these ingredients were not available here in Karachi, so I decided to make my own. This recipe is a scrumptious adaptation of the all time favourite banana split ice cream. It is a perfect dessert ...
Read Full Post