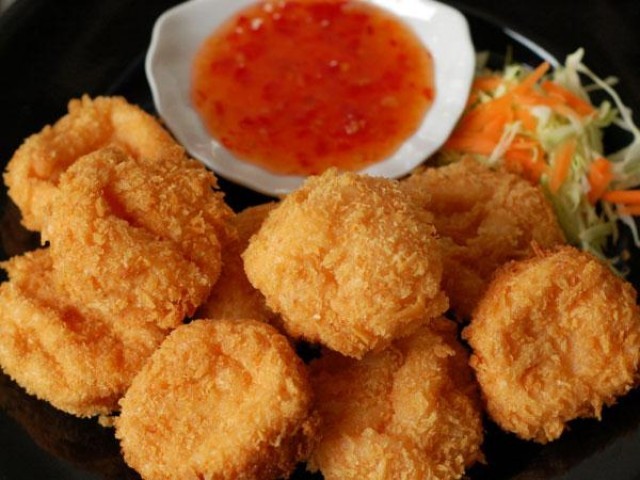 Pakistanis' love for pakoras cannot be described in words. Be it Ramazan, monsoon season, a lunch or a casual tea meeting, one just can't get enough of them. The blend of different spices and aromas truly depict the taste of Pakistan. Indeed, it is because of our love for pakoras that we have come up with varieties of it. Hardly any household is complete without the aroma of pakoras in the month of Ramazan. No matter how much popularity burgers, pizzas and other fast foods have gained in our generation, the love for pakoras will continue till the end of time. I have been eating gram ...
Read Full Post
I love noodles of all shapes, sizes and types! Fortunately for me, there is a small restaurant near my house that serves the best stir-fried egg noodles in the world. My siblings and I can devour that dish every day for the rest of our lives and not get sick of it. Yes, it's that good! The soft yet chewy noodles, the perfect balance of ingredients and that appetising aroma, all coupled together, make the dish worth ordering again and again. Since my family and I loved them so much, I thought I should try my hands at making them. After ...
Read Full Post
I love Chinese food because it is so quick and easy to cook. With managing a very demanding one-year-old and keeping the house clean, I sometimes have no time left to cook. That's when a quick stir-fry recipe comes to the rescue! This recipe is one of my favourites; juicy chicken chunks combined with crunchy roasted peanuts and fresh vegetables. Truly healthy and delicious! Ingredients: – One chicken breast, diced – 1 small bell pepper, diced – 1/2 yellow bell pepper (optional, just for colour) – 1 small sized zucchini – 1 carrot – Green chillies sliced diagonally (as required) – Red chilli flakes, for taste – 1/2 cup ...
Read Full Post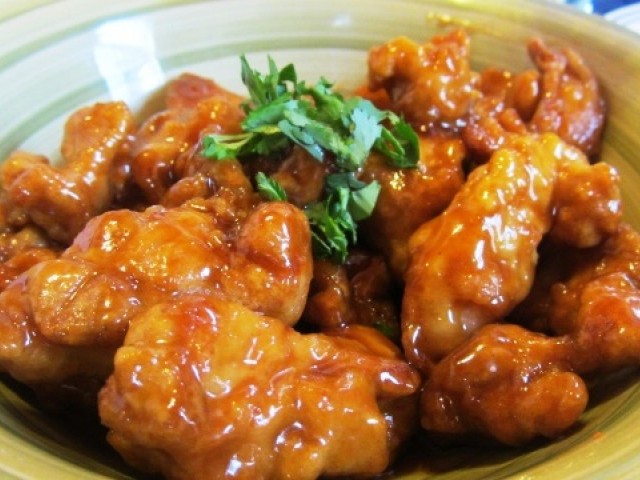 I grew up watching this cooking show called "Yan Can Cook" and as a young kid I was always mesmerised by how easy and enjoyable the man made cooking look. How many of you still remember his knife skills? Absolutely fantastic, right? He could easily give a contestant of Master Chef a real run for their money. It's safe to say I became addicted to learning how to cook just like Yan from very early on. I have been trying to cook my favourite Chinese dishes one by one, and the one that always turns out right every time is my Orange ...
Read Full Post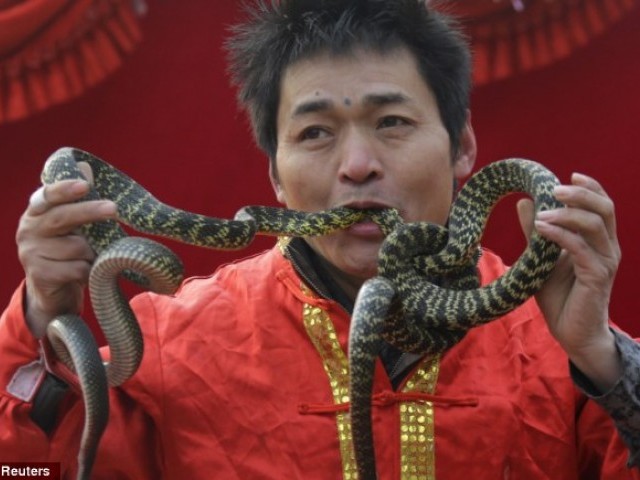 China reeks of bureaucracy and pork. Women are obsessed with Hello Kitty jackets and men with skinny jeans. They stare at you if don't look like them, they stare at you if you don't dress like them, they even stare at you if you think it's still cold enough to wear a jacket – it's March but, hey, mornings are cold! I am in a love-hate relationship with China, and by China I mean Mainland China, not Taiwan. Taiwan is, well, just Taiwan. They say that "Chinese queue up even to pee" – it's true! There are long lines awaiting your presence everywhere you ...
Read Full Post
The power of oriental cuisine is undeniable; we just can't seem to get enough of it. When out with your wife, ask her what she'd like to eat and five out of ten times, she'd suggest Chinese food. The Lantern, located near Do Talwar, Clifton, has been open for public for about four weeks now, and the team at Food Connection Pakistan graciously invited me for a bloggers' meet-up a few days back. This Chinese eatery is a perfect venue for a memorable lunch with friends or a romantic dinner with the wife. It's interesting that the restaurant has indoor as ...
Read Full Post
A new controversy broke around a few days ago when one of the upscale restaurants of Karachi decided to charge an additional 10% service charge over the bill for pre-reservation customers. The charge didn't apply to walk-ins.  The restaurant I am referring to, Ginsoy, is located at Khayban-e-Shahbaz and despite not being too old, caters to number of reservations on a daily basis. The food quality is very good. This 10% service charge was a practice in pure customer exploitation as never before had I heard of a restaurant charging additionally for making prior reservations. Yes, there are some that charge ...
Read Full Post