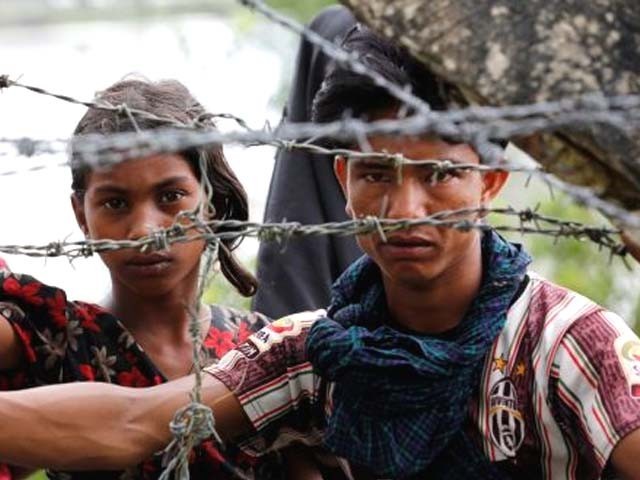 Many individuals have been crying hoarse over how the Pakistan Army should be sent to Myanmar to help out the Rohingya Muslims that are being brutally massacred. I would like to ask the said individuals to reconsider their stance. Yes, we are truly upset and shocked at what is happening in Myanmar, but we already have enough going on in our own country and we have to protect our people first. Our soldiers are constantly on their feet on the Line of Control (LoC) as well as the Durrand Line, especially given the recent skirmishes. Moreover, our soldiers are valiantly fighting against militants in North ...
Read Full Post
Eidul Azha is finally here. Just the mere thought of it fills my mind with vivid images of beef and lamb stews, korma and pulao. But let's not forget Eidul Azha also means rejoicing with our family and friends and understanding the concept of sacrifice. Though let's be honest, that is secondary in the face of the scrumptious food we get to enjoy. Growing up in Pakistan, Eidul Azha also meant spending time at the bakra mandi (cattle market), picking out the best sacrificial animal. It also involved spending Eid morning with the butcher in the yard as he slaughtered, skinned and ...
Read Full Post
The latest discussion engulfing the whole country has been Prime Minister Nawaz Sharif's joint investigation team (JIT) imbroglio and the stock market's rapid decline. In one of my previous blogs, we highlighted how the stock market should be utilised as an investment vehicle. For the record, Karachi Stock Exchange (KSE) 100 Index went up by +50% from that day and stayed the same for the next 24 months. While sceptics have resurfaced – and so have the bears in the market (which is down +15% from the peak levels) – to criticise the vulnerability of the economy amidst political impasse, it is crucial to holistically view the changing political and economic landscape ...
Read Full Post
Pakistan had been eyeing a spot on the Shanghai Cooperation Organisation (SCO) bench ever since its inception. The SCO has always been touted as the Eurasian version of the North Atlantic Treaty Organisation (NATO) minus the allied army, intercontinental missile shields and funding. Still, a seat on the SCO council would mean getting into an agenda pushing position with two regional powers, China and Russia. After remaining an official observer for the past many years, Pakistan was recently officially inducted into the SCO as a full member. China made a major push for the inclusion of Pakistan despite some reservations of Pakistan's alleged ties to terrorism. The kicker has been that ...
Read Full Post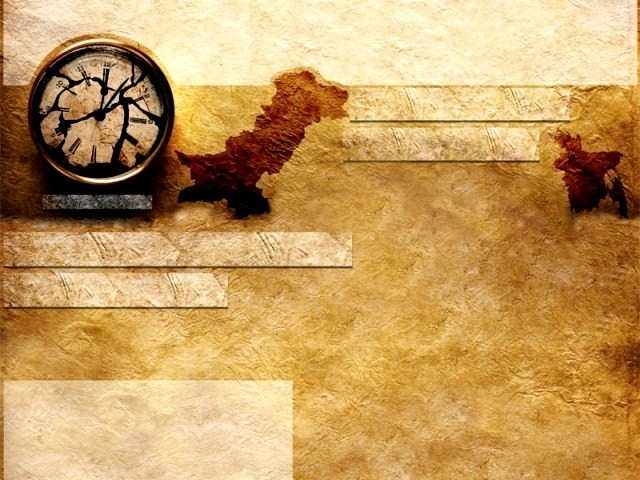 The selective way of presenting history in Pakistan conveniently ignores the fact that at the time of the country's creation, there were two large movements which were sometimes contrasting and sometimes overlapping. The first was primarily centred on the Muslim identity and tried to actually bargain a better position for its bearers. This movement though ended up in carving a separate homeland for the Muslims but did not have a strong separatist thrust, at least in the beginning. However, the Islamic identity itself was not the only identity taken up by the Muslims as strong ethnic nationalist tendencies existed particularly in ...
Read Full Post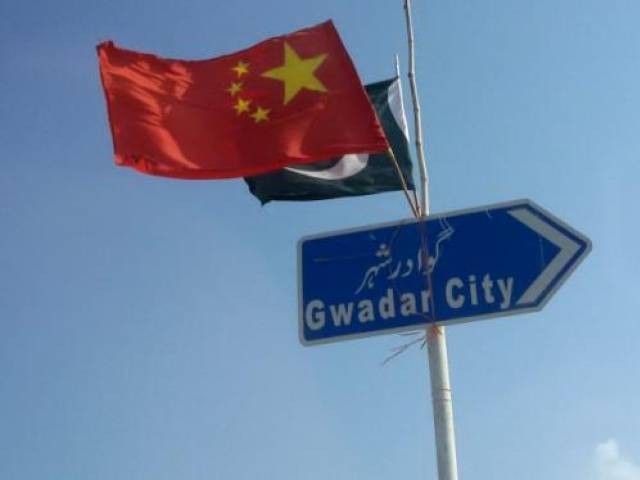 In Pakistan, China-Pakistan Economic Corridor (CPEC) has been trending for a few months. Like 'Brexit', CPEC is also a big step. Hence, any news related to CPEC spreads like fire. If you are attending an intellectual gathering, be up-to-date with the project. I've observed that CPEC is a hot topic at these get-togethers. There's no doubt that CPEC is important for Pakistan and it plays a pivotal role in regional politics, but it has been blown out of proportion thanks to print and electronic media. It seems that clock manufacturers in Switzerland are more concerned about CPEC than the precision of their clocks. And drug ...
Read Full Post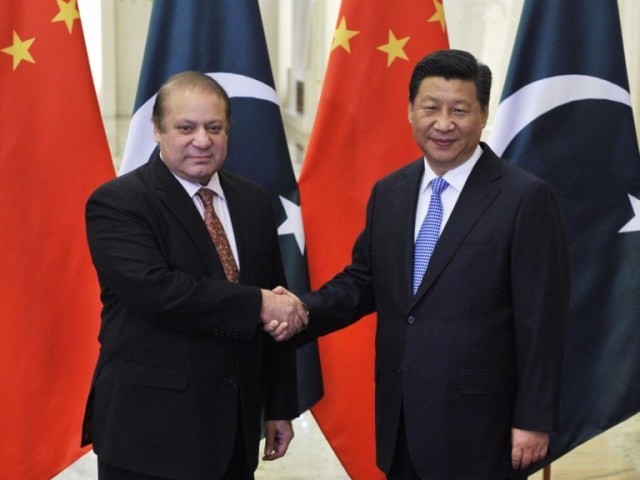 Loans are no fun, nor is $51.5 billion coming under the cover of China–Pakistan Economic Corridor (CPEC). It is easy to find yourself in debt, but it is hard to get out of it. This leads to the question, how will Pakistan get out of Chinese loans? CPEC has financial arrangements on South-South Cooperation model which don't just depend on giving aid like the North-South Cooperation. Under this Cooperation, China has made use of four major tactics: investment, aid/grants, joint ventures and equity ratio. And when BOT (build-operate-transfer) is not possible, the next best alternative is opting for soft loans. These loans are comprised of three categories: preferential ...
Read Full Post
Pak-China relations have always been formidable mainly because China is Pakistan's closest ally and staunch business partner in large-scale infrastructure projects like the China-Pakistan Economic Corridor. The two countries often express loud protestations about their eternal friendship and cooperation in light of India's anti-Pakistan aggression and sentiment. So it would seem the overtly favourable sentiment expressed by the diplomats of both countries would be mirrored by the inhabitants of China.  However, this wasn't the case when a seemingly innocuous statement mentioned in Air China's in-flight magazine offered travel advice about living in London. The statement was splashed over social media for all the wrong ...
Read Full Post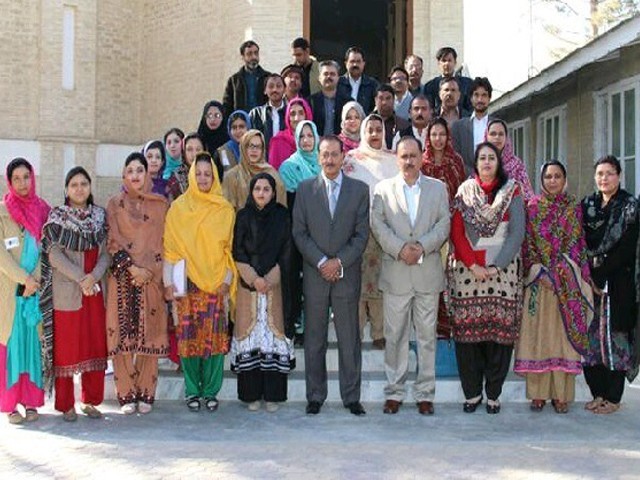 That Pakistan has a youth bulge is well known to most informed readers, but what the youth thinks about the myriad challenges faced by the country rarely gets space in the media, especially when it comes to females from minority communities. The First International Conference on Social Sciences recently held at Sardar Bahadur Khan Womens' University in Quetta, Balochistan, provided me with an opportunity to learn just that. SBK Womens' University caters to around 6000 female students from all parts of Balochistan and offers up to MPhil and PhD degrees. In 2013, the university was attacked in a suicide bombing that ...
Read Full Post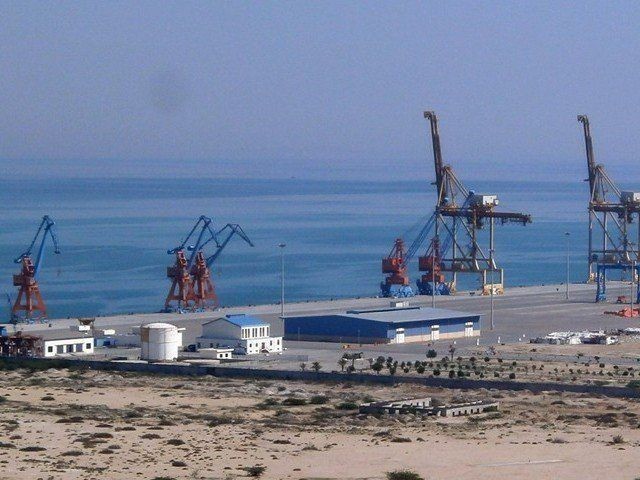 When I refer to the Baloch, I do not make reference to Sardars and Nawabs, minsters or stakeholders, but the common Baloch who suffers on a daily basis as a result of Pakistan's deplorable negligence and incapability to protect the largest and arguably, richest province of their country.  The China-Pakistan Economic Corridor (CPEC) has once again brought Balochistan in the limelight amongst the media and politicians. There is a mayhem of disagreements on which province will benefit the most from the CPEC and many fingers pointing at Punjab for eternally overshadowing the rest in terms of benefitting from natural resources. Reservations from all provinces ...
Read Full Post