What is a special child? You could scour through piles of books or websites on the internet. You could ask doctors or child specialists. You could ask anyone but the only person who knows the answer to this is a mother – the champion of life and longevity, the captain of endurance and consideration – that is the mother of a child who has been rendered special. Hearing the following phrases must have a huge impact on a mother, "Is he a little different?" "Yes, your child is a special needs child. He cannot keep up with the 'normal' kids." She spends nine months preparing for her bundle ...
Read Full Post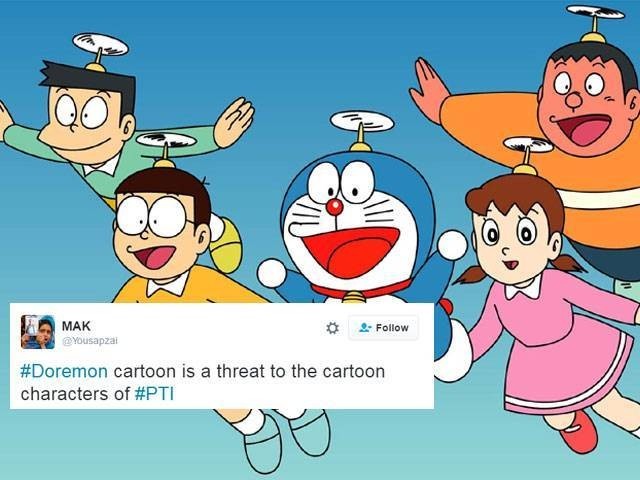 Scrolling through my newsfeed, I came across a hilarious news item. Amidst the chaos of problems the nation is facing right now, Pakistan Tehreek-e-Insaf (PTI) has chosen the funniest one: ban Doraemon. It has actually become a popular trending hashtag #PTIvsDoraemon. The Japanese cartoon is currently being dubbed in Hindi and has been entertaining our children for around four years. The nation, already starved for entertainment, has found yet another thing to laugh about along with many amusing Twitter reactions to follow. Dear #ImmiBirgade…look for this button in your tv remote and learn to use it, thank you.#PTIvsDoraemon pic.twitter.com/5NCzqBa6CJ — Sheraz Khan ...
Read Full Post
December 16, 2014, is a day that will remain forever etched in the memory of every Pakistani who lived through it. The loss of 147 innocent lives to extremism shook not just the nation but the world with its inhumanity. Pakistan military's media wing, Inter Services Public Relations (ISPR), has aimed to play its part through two hauntingly beautiful and heart-warming musical tributes that have the power to reduce the listener to tears. The first video was released by ISPR around a month after the horrific attacks and was broadcasted on various television channels. It depicts various students wearing the Army Public School (APS) uniform. It is a ...
Read Full Post