As someone who watched Teen Titans on Cartoon Network religiously, I was delighted when I first heard that DC was developing a live-action TV series based on one of my favourite cartoons. I was excited to watch Robin, Cyborg, Raven, Starfire and Beast Boy team up and take down bad guys while also poking fun at each other. The fact that Greg Berlanti, the man behind shows like The Flash and Arrow, was developing the live action adaption of Teen Titans was the cherry on top. I was hoping that the TV series will have a humorous approach fused with ...
Read Full Post
She was in her 90s and her sons had brought her in to get treatment for her depression. As her life unfolded with each therapy session, I got accustomed to her life of long-term abuse at the hands of her husband and in-laws. This was all she could talk about. As we further progressed in therapy, she narrated how her sons were terrified of watching her suffer abuse at the hands of their father. One of her sons was scarred for life with severe anger management issues, while the other had a deep sense of inferiority complex despite accomplishing so much ...
Read Full Post
If you were a child in the 1980s, you would surely know how nothing could even come close to beating the sheer thrill of racing bikes with friends through the streets of your neighbourhood, unless you have experienced Stranger Things. The kids are back on their bicycles, and boy are we psyched!  Last year's sleeper hit, along with being a damn good TV series, was a nostalgic trip down memory lane for all of us who had spent their childhood during the 1980s. Season one left us with some huge questions, so the second season, which later got confirmed, was always a possibility. ...
Read Full Post
There sat a man, terminally ill, writing a letter. It was a combination of intuition and denial which compelled him to write a letter to a man who was declared dead. Yet he sat there, holding onto his last wish which gave him hope that may not have any fruit to bear. Using a yellow directory, he wondered to himself if it would reach Afzal Cheema, his Muslim friend in Pakistan with whom he had enjoyed his childhood in the green fields of Lahore. Like a story of novels or thematic compilations, the journey of this friendship took a turn ...
Read Full Post
Women are creatures of the spring. Their hearts do not beat, they flutter. Their dispositions are sweet like honey and their eyes deep as oceans, their smiles light up their surrounding and their voices are like symphonies. They light up candles, make wishes, find shapes in the clouds, make sand castles and dream their days away. These are the fortunate ones though. When real life unleashes its raw cruelty, the spring turns to autumn. Hearts get torn apart, dispositions are rendered naked and the eyes… oh the eyes are the worst…They lose their sparkle; the oceans dry and leave giant ...
Read Full Post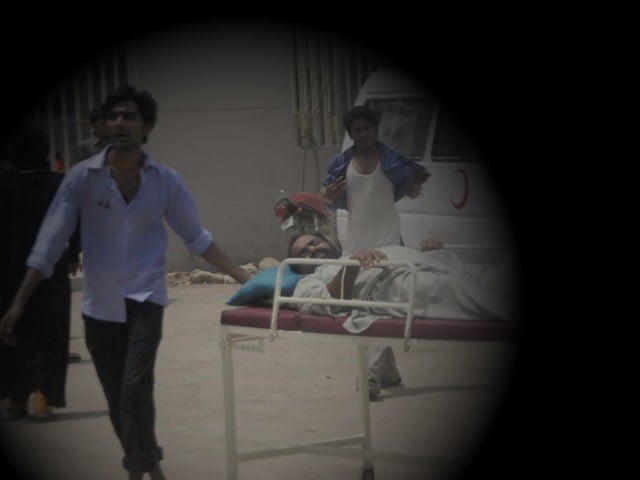 "Couldn't we have gone to a better mechanic, gotten a new and reliable battery, so this wouldn't have happened?" "I don't know. This is not the first time this has happened, anyway." "What? How can you talk about it like this? Every time!" "Like what?" "You know!" He looked at him, his eyes had been previously glued to the movements of the people around him, "If we thought in such detail, you know what would happen. And you also know I hate repeating things!" Ali knew his friend was right, as always, and, as usual, he bit his tongue. "Drive faster," moaned two voices from the interior. Hearing ...
Read Full Post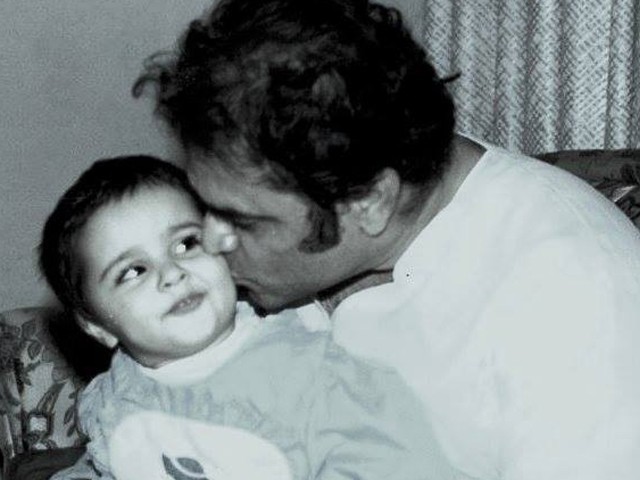 One of my fondest memories of my father, more lovingly known as Abu Saleem, is when he would return home from Germany and I'd find him lying down right in the middle of the living room with everyone casually sitting around him because social norms were something he cared very little for. But what a treat it was to see him. I'd go running to place myself on top of his belly, for his body would serve as a regal mattress (in my five-year-old head). Taking advantage of this close proximity I would always ask him the same question, "Abu, how did you get that ...
Read Full Post
"Meri batting nahin ayi, is liye mein fielding bhi nahin karun ga"  (Since I didn't get my batting, I won't field either) Recalling childhood and those crazy action-filled cricket-centric evenings, this quote was, arguably, the most 'rational' argument one could present to back out from fielding. Whenever such a situation arose, the 'senior players' of the team would gather around the kid and try to convince him to field. If he owned the bat or ball, he was awarded with the privilege of keeping the wickets with the youngest boy in team at a 'third man' position. However, if this arrogant youngster ...
Read Full Post
This piece is a work of fiction. Any resemblance to real persons, living or dead, is purely coincidental. She was backstage, about to start her show depicting her ideas to the audience. To benefit millions of listeners, the director had claimed whilst widening his hands, fitting the million in a pocket of air. Suddenly, the assistant event manager ran to her with a tension that was coming out of its disguise. "Please enter exactly after five seconds." "Okay." She looked at her watch and time looked back, scanning her without moving. She began to sweat, waiting for it to budge. Just as a small smile climbed down time's lips, ...
Read Full Post