Most of the world celebrated Mother's Day last week, and this marked yet another year where we overlooked one of the most important factors associated with motherhood: postpartum depression (PPD). For many women, all the labour and sacrifice that goes into creating a child is often not compensated by the birth of said child. Some sacrifices just don't end with giving birth, and so is the case with this suffering. It is easy to assume that all women fall into the same category when it comes to tolerance to pain, recovering from childbirth and adjusting to daily life with a ...
Read Full Post
April 2018 I am an old woman, almost 75-years-old. My bones are weak, my skin is wrinkled, and my hair is a mane of silver. A pile of medicines cover the top of my bedside table. Most days, I don't feel like eating them. Death weaves itself around me. I see it everywhere – in fallen leaves, in the rain, in the shadows, in people. My time here is almost done, but there's a task still unfulfilled. Before I close my eyes forever, I have to tell my daughter the truth about my life, and her life. I've kept it hidden ...
Read Full Post
"We are pregnant."   That is such a wonderful way of announcing the happy news that a couple is expecting a baby. While it is by natural default that the woman is destined to bear the bigger physical brunt by carrying the child to term and going through the delivery ordeal, there is no dearth of good daddies who take pride and ownership in the role. The more evolved men of today take the paternal instinct very seriously. They are involved in active parenting. And so many of them – like Facebook CEO Mark Zuckerberg – want to spend some uninterrupted ...
Read Full Post
When I was pregnant, everyone kept "warning" me about what was coming next. I walked around much of those 10 (let's face it, pregnancy is 10, not nine, months) months absolutely terrified. The warnings flew at me from every angle – in the checkout line at Target, on the street, slipping my shoes on and walking out of the yoga studio. Warnings, warnings everywhere about what was to come – from the excruciating, mind-numbing pain of childbirth to the shell of my former self I was about to become once I had the baby. There were times I felt like a prisoner ...
Read Full Post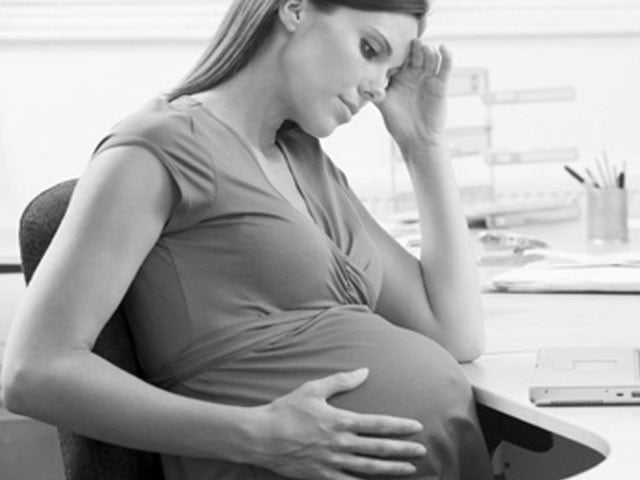 The minute I began showing with my first child, I was subject to horror stories about labour. I don't know why, but there is something about a swelling belly that triggers an impulse in every woman to share crazy, sometimes obscene and often exceedingly horrific labour stories. I still remember going out for lunch with friends and leaving my meal untouched, as ugly tales involving forceps and vacuums unfolded. At my baby shower, the hottest topic of discussion was lengthy labour, and although I later encountered opposition to the epidural, some friends at the shower made it seem as if the pain-killing injection ...
Read Full Post