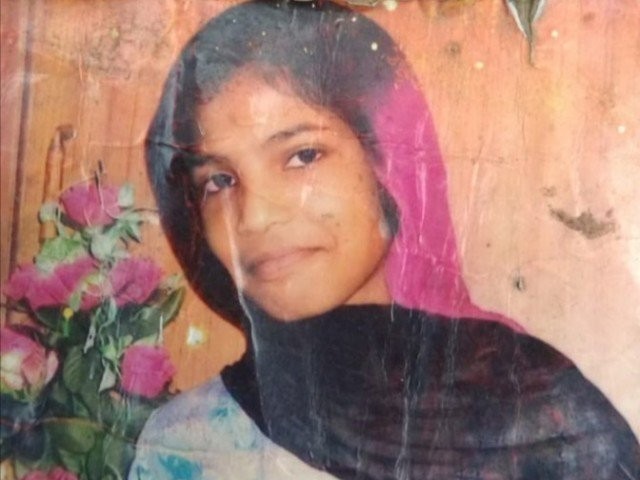 Recently, the body of a 16-year-old girl was found dumped in a drain in Lahore. The girl's name was Uzma, and she was a domestic worker for a family living in the Iqbal Town area. Uzma was allegedly tortured and killed by her employers, who have now been arrested for further investigation. This case could have gone down as just another murder of an ill-fated child domestic worker in Pakistan, but the circumstances of her death outraged the whole country. Plz help us raise voice to get justice for the little Uzma. #Justice4Uzma was brutally tortured and then murdered by the ...
Read Full Post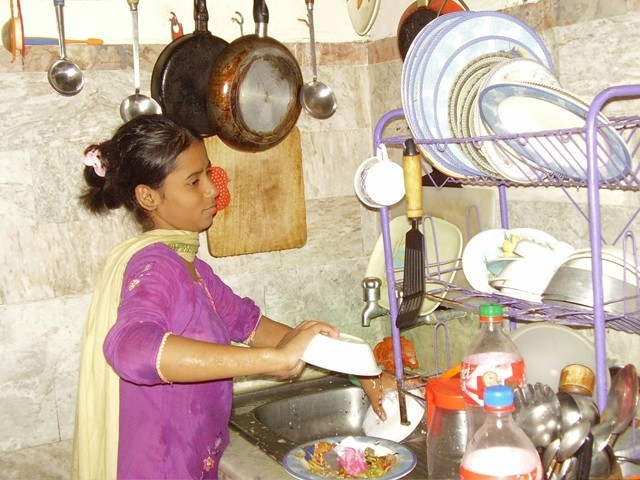 It is a sunny day. A dark woman with a dupatta draped over her head can be seen walking on the side of a pavement. Her destination is a house, where she is to cook, clean, wash and iron. Once done, she will enter a different house, and then another, to repeat the same chores. Sounds familiar? It should, for what is being discussed is the quintessential life of a housemaid in Pakistan. There are thousands, if not millions, of housemaids in our country, and yet they are abysmally ignored, shunned and marginalised by us all. Why? "My landlord has put my ...
Read Full Post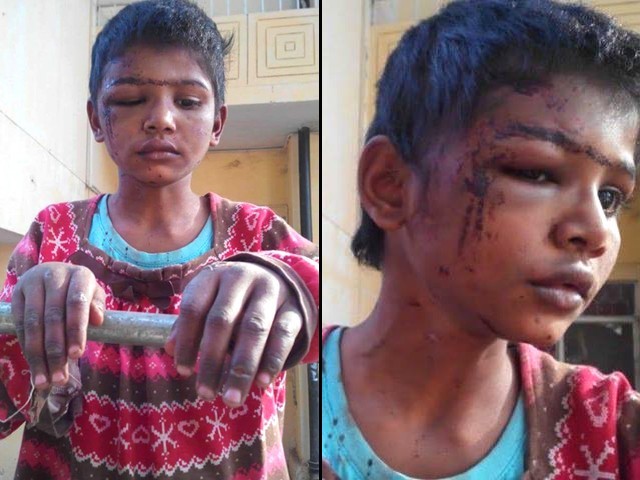 Exactly one year ago, a man heard a little girl cry out from the cold floor of a washroom in Rawalpindi. She is a 12-year-old domestic worker in Rawalpindi Cantonment. As the man tries to contact the police, he realises there is no proper method to save a child like that from a family that refuses to understand that such treatment towards young children, or any person, is nothing but inhumane. The man who heard this little child's cry wrote about the incident in a piece published on January 01, 2016, with the hope that by this year, she ...
Read Full Post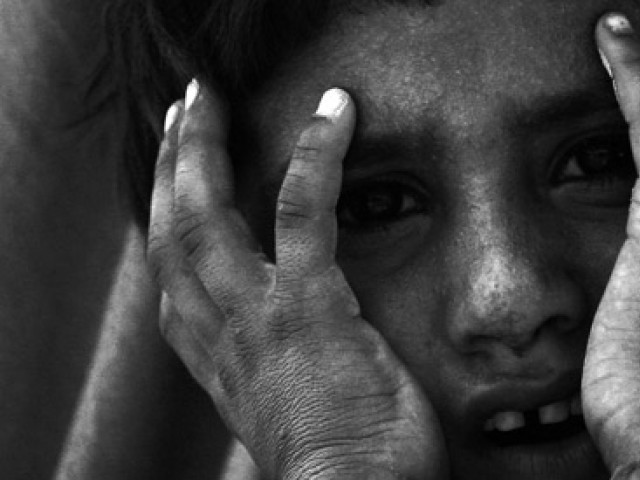 Iram's cruel torture and consequent death is not the first case of a child domestic worker being tormented in Pakistan. Approximately, 45 cases of violence against child domestic workers were reported by the media since Shazia Masih's tragic and cruel murder in January 2010 in Lahore. Iram is the 22nd child domestic worker tortured to death and majority of these cases have been reported in Punjab — and keep in mind, these are only the reported cases.  If anyone has any doubts, please search for Shazia Masih (Lahore), Jameel (Multan), Yasmin (Okara), Shehzad (Gujranwala), Zafar (Karachi) and Tehmina (Islamabad) to name a few. All of these cases show that ...
Read Full Post
She is very young. Her laughter flows like music through the windows of my room, as she plays with other children in the backyard of the house, where she works as a maid. When the ball lands at our place, she humbly requests to throw it back so they can continue with their game. Her voice so endearing; the sound of her giggles warms my heart, but her happiness is usually short lived. In the morning, when other children are busy getting ready for school, she washes dishes, even though her chin reaches just a few inches above the washbasin. She ...
Read Full Post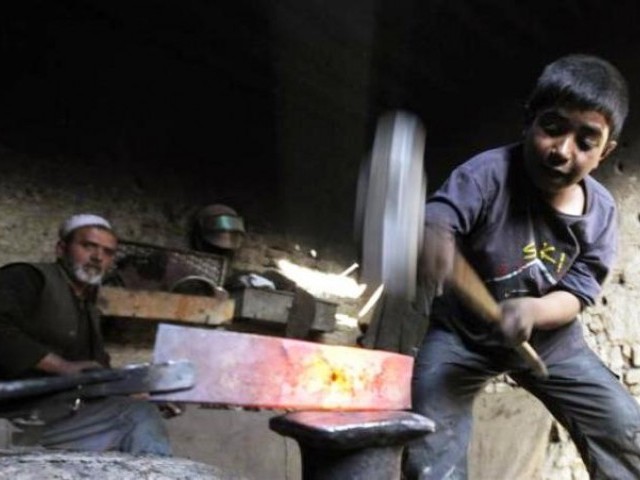 Yesterday, I went to my friend's house to play. We wanted to go cycling on the road in his neighbourhood. Since, there was no air in the tyres we had to go to the cycle tyre shop. We went to the nearest cycle shop which was at Saba Avenue. We had to stand in line to get it fixed. On our turn, an 11-year-old boy started fixing the puncture. While he was fixing it he noticed that the brake wire was also broken. When he had fixed the two punctures he turned the cycle around to fix the wire. While he ...
Read Full Post
"You are not just a child, you are a servant. You are not only a girl, you are a servant." This statement made by Dr Ambreen Ahmed highlights the sense of insecurity, and powerlessness faced by many girls in Pakistan who are made to work while they are still very young. "I had never used an iron before and I burnt my hand the first time I was made to iron clothes," says a girl no older than 12-years-old. This utter disregard for the safety or rights of young children who are domestic labourers is prevalent in Pakistani society. Many are made to sleep in terraces or ...
Read Full Post