It was a mammoth show of street power by the Pakistan Muslim League-Nawaz (PML-N) in Lahore on May 7th. Nawaz Sharif was returning to Kot Lakhpat jail, but the reception he received from his vote bank in Lahore along the way certainly created life in the otherwise lifeless political narrative of PML-N. The credit for this power show goes to Maryam Nawaz, who has recently been promoted to one of the vice presidents of the PML-N. Her aggressive style of politics and her ability to pull large crowds within no time at all has started giving the Pakistan Tehreek-e-Insaf ...
Read Full Post
The "king's party" is back in mainstream politics after a hiatus of almost 10 years. They have done much to rid themselves of this tag since Pervez Musharraf's downfall. Pakistan Muslim League-Quaid's (PML-Q) performance in Pakistan's largest and administratively difficult province, Punjab, has been exemplary during the Musharraf rule, after both supported each other for almost eight years. After losing strong candidates, PML-Q has seen many lows but remained steadfast and persevered to now make a coalition with Pakistan Tehreek-e-Insaf (PTI). With PTI's support, Chaudhry Pervaiz Elahi was elected as Punjab Assembly's speaker – the province he once governed as ...
Read Full Post
The saying that one man's hero is another man's villain was perhaps meant for Jahangir Khan Tareen. For the opposition and forces against the Pakistan Tehreek-e-Insaf (PTI), Tareen is a villain going around 'buying' the loyalties of legislators. For his own party, Tareen is a hero who, despite being disqualified for life by the Supreme Court, still works round-the-clock to fulfil Imran Khan's mission.    Tareen's wealth (and his airplane) has always been the focus for both the media and his critics. In particular, the way he approached the independent candidates for the National Assembly and the Punjab Assembly after ...
Read Full Post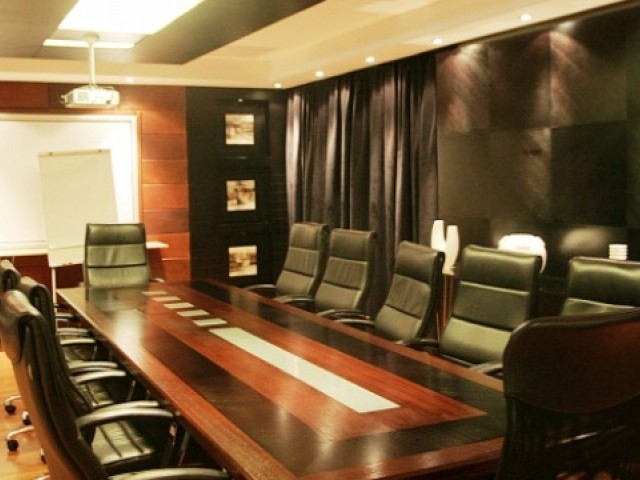 The whole council was meeting today in the Parliament house, major leaders from  Pakistani Awami Tehreek, Pakistan Tehreek-e-Insaaf and Pakistan Muslim League- Q were present in a large brightly lit conference room, which was dominated by a huge mahogany table in the middle. It could seat 20 people; Qadri had taken up the chair at the head while Khan Sahab occupied the chair on the other side and in the middle sat, the Chaudhry brothers, quite strategically. Barely a couple of days had passed since their momentous victory in the elections; no one could challenge this bullet proof coalition. They swarmed into Islamabad in their containers ...
Read Full Post
I was surprised to see Ramazan bazaars set up across Lahore providing subsidised food items to the poor for the holy month. These bazaars have become popular sites for the publicity of rulers. The canopies in these bazaars are graced with pictures of Punjab Chief Minister Shahbaz Sharif. It seems that both the federal as well as Punjab governments are in a publicity competition to attract the maximum number of people at these bazaars. Ads, banners and pamphlets are being used to highlight price differences of kitchen items. This publicity may ultimately eat up a lion's share of the reserved ...
Read Full Post