It was almost a decade ago when Mark Boal, the writer of Hurt Locker and Zero Dark Thirty, penned a screenplay for Triple Frontier. Initially, Tom Hanks and Johnny Depp were supposed to headline the movie, but as the years went by and development on the movie halted, both Hanks and Depp backed off from the project. In 2017, Netflix finally bought the rights to the movie and got the ball rolling. Triple Frontier or Tres Fronteras is the point in South America where the borders of Brazil, Peru and Columbia meet. The movie revolves around a group of former ...
Read Full Post
After being stuck in production-hell for quite some time with everyone from Tom Hardy, Johnny Depp and Mark Wahlberg slated to star at one point, Triple Frontier has finally finished production. With filmmaker JC Chandor at the helm and Oscar-winning writer Mark Boal (The Hurt Locker) penning the script, the first trailer of the film seems like it will be offering a slightly different twist on the heist movie formula. Set almost entirely in South America, the film follows a team of special forces operatives who reunite in South America to forego the most ambitious and challenging mission of their lives: robbing ...
Read Full Post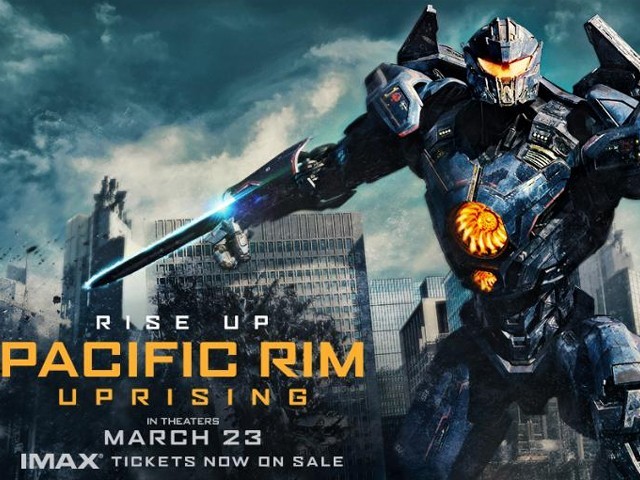 Most people are likely to not have much of a memory of watching Pacific Rim. It came out in 2013, and was a glorified B movie at best, which probably had the simplest and easiest pitch ever made to a movie studio: giant monsters versus giant robots. However, Pacific Rim had a key factor working in its favour. A factor elevating it from the kitschy and forgettable B movie fare it could have been, to an original, stylish and genuinely fun piece of B movie mania (the differences may seem minor, but they were stark). This factor was the influence of writer/director Guillermo ...
Read Full Post
The fascinating tales from the life and times of King Arthur have been the subject of various big and small screen works. The latest cinematic foray inspired by the intriguing folklore of the British leader comes to us from director Guy Ritchie, who explores the origin and rise of the legendary ruler in King Arthur: Legend of the Sword. The film is a frenetic big-budget adventure that isn't nearly as captivating or exciting as it should be but still manages to be marginally entertaining. The action commences as the power-hungry Vortigern (Jude Law) betrays his brother, King Uther (Eric Bana), ...
Read Full Post