Saif Ali Khan's latest appearance comes in the form of a lead role in the upcoming movie called Chef. The movie focuses on the life of a father-son duo where the father is so occupied in making his career as a chef that he is unable to give time to his only son who lives away from him. Khan plays a successful chef, Roshan, who is seen aspiring towards achieving the coveted three Michelin stars (or more) for a hotel he owns in New York. However, while he is busy preparing sumptuous dishes, his son feels ignored and misses his father's company. The story depicts the ...
Read Full Post
It is early morning when the two women, sighing heavily, shuffle their paperwork back into their proper files and exit the office. Mist envelops the city, and it is cold, but they pull their caps down over their ears and continue walking to the nearest bus stop. They do this while keeping up an incessant stream of chatter. "It's sad, isn't it?" the first woman says. She looks older than the other woman, taller, with crows' feet around her eyes and wrinkles lining her cheeks. "They didn't send her to jail, but now she's stuck in the old age home. I really ...
Read Full Post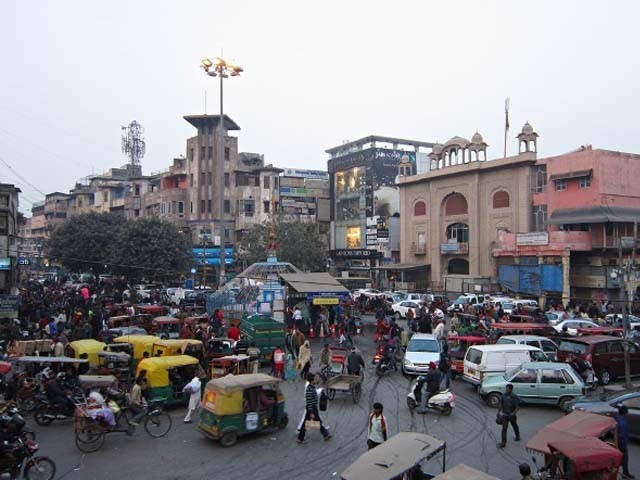 There's something fascinating about New Delhi; so much so that once you get the feel of it, you never want to let go. I have had a pretty amazing relationship with Delhi. Apart from my family's association with the city, I have always found Delhi to be something more than just a piece of land. It goes way beyond that, and not everyone can understand it. Delhi has been like a summer place, a sanctuary for me. The association, which started in 1991, has only grown stronger and deeper over the years. While nostalgia rushed over me during my trip last year, ...
Read Full Post
The waiter picked up my Naan. He saw my quizzical expression and said, "It's not hot anymore. I am getting you a fresh one." Then he comes back and asks in a solicitous whisper if I am enjoying myself. With such courtliness, how could I not? This Michelin star service was not at an exorbitantly priced restaurant. No, the setting of this delightful exchange was Waheed Nihari at Karachi's Burns Road a.k.a. food paradise. Ernest Hemingway called Paris a moveable feast – in the same vein, Karachi is an immovable feast and Burns Road the location. The food capital of Pakistan is reputed to be Lahore. I beg to differ. Lahore ...
Read Full Post