In the realm of tennis, the Swiss class prevailed yet again. However, this time it was not the four-time Australian Open champion Roger Federer, who made the headlines. The new champion of the Australian Open 2014 is Stanislas Wawrinka, who earned his title on January 26, 2014 after defeating the unbending, unflinching and ruthless Rafael Nadal. Stanislas Wawrinka of Switzerland celebrates defeating Rafael Nadal of Spain in their men's singles final match at the Australian Open 2014 tennis tournament in Melbourne January 26, 2014. Photo: Reuters The match had a series of daunting backhands from both players, the services went on ...
Read Full Post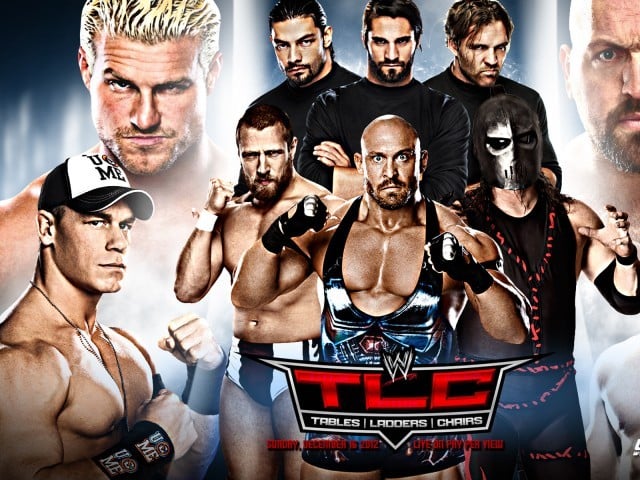 It was time for Tables, Ladders and Chairs (TLC). That moment in World Wrestling Entertainment (WWE) when things started to change and a new landscape came forth. Sunday night featured various filler matches and two high-profiled handicap matches but of course the highlight was the unification of the company's biggest titles. Be warned that the following review contains spoilers, features and debatable opinions and focuses on the entertainment that is the WWE Pay Per View (PPV). The former Indie gods faced their toughest challenge  It is one thing to compete against a formidable opponent but it is quite another to take on a ...
Read Full Post
It is a champion of human rights, it is a champion of science and technology. It is a champion of arts and humanities. It is the forerunner in world economy and is a central figure in the global power politics that shape the future of nations. It is also guilty of more war crimes than you can imagine. It is probably the only country in the world that lives and breathes paradoxes. It witnessed its people occupying Wall Street but at the same time, keeps denying the Geneva Convention and the International Court of Crimes. When it comes to its own evils ...
Read Full Post
October 10, 2013. For most cricket fans, this day will hold different meanings; a day of sadness, a day of mourning, a day of nostalgia and a day of reminiscing. However, for the die-hard breed of Sachin Tendulkar fans, this day will only be permeated with one emotion; shock.  Yes, despite the criticism, despite the opportunist keyboard bashers who had jumped on the "malign Tendulkar" bandwagon for the past 24 months and despite the dozens of pundits clamouring for this day, Sachin Tendulkar's retirement will always come as a shock to those who have lived their lives according to the rise ...
Read Full Post
So it has finally happened. A Brit has lifted the silver trophy so ardently desired but so out of reach for his fellow countrymen. Churchill is crowing in his grave, the ravens at the Tower of London are dancing in their flight, General Montgomery may just give that famous half-cocked grin, the statue of Nelson at Trafalgar Square seems to be smiling, the unborn future Prince of Wales gave an almighty kick to his bonneted mummy, and the Blessed Isles of the Romans look to be deserving of their epithet.  Andy Murray, perennial bridesmaid to the Federer, Nadal and Djokovic ...
Read Full Post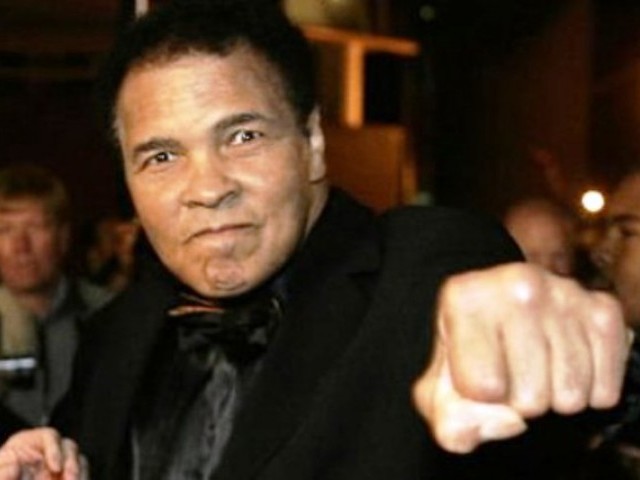 I've never been involved in a proper fist-fight, but somehow I've found inspiration in the form of a former professional boxer. If that isn't ironic enough, do take note of the fact that I generally find boxing to be a cruel sport. No offense to anyone connected to boxing, but isn't the objective of each bout to explicitly beat your opponent down to a pulp? It's beyond me really. What isn't beyond me, though, is admiration for one of the greatest boxing legends of all time: Muhammad Ali. Ali provides two-fold inspiration. Firstly, he was quite the fighter! One only needs ...
Read Full Post
Will we ever witness another talent like Ronnie O'Sullivan again? The answer to that question is a very definite 'no' in my mind. First, we need to put Ronnie O'Sullivan's career into perspective. He has been ranked world number one five times, won the World Championships three times and has won an incredible twenty two rankings titles in his career so far. He is second on the list of all time competitive match century breaks at a whopping  605, second only to the much loved legend of the game Stephen Hendry. While there has been a lot of hot talk ...
Read Full Post