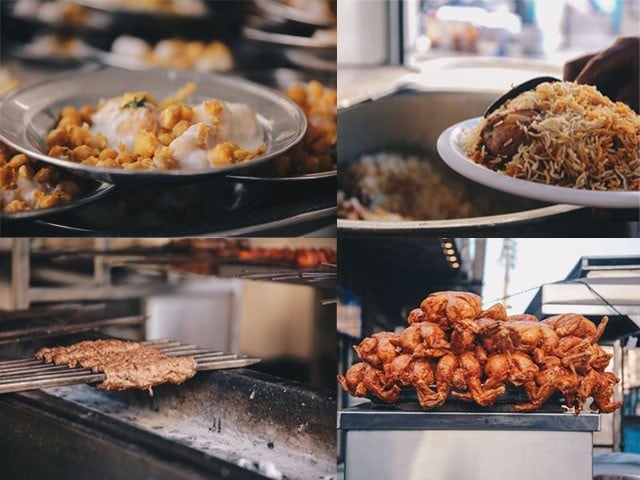 As a Karachiite, not even a day goes by without hearing about the launch of a new eatery in the city. On some days, it's a fine-dining restaurant presenting an unusual variety of a relatively unexplored cuisine. On other days, it's a café with a new vibe, interior or facilities. Or on most days, it's our favourite go-to spot – a chai dhaba. Almost all renowned areas of Karachi are famous for not just food outlets but entire food streets that are insanely popular. Boat Basin in Clifton, Zamzama in Defence, Burns Road in Saddar, Bukhari commercial and Port ...
Read Full Post
They say the best way to discover a settlement's "culture" is on foot. Try walking around on a busy street of my city (and yes, I say the "my" with a sense of unapologetic pride and ownership). Try sitting in a bustling chai dhaba here. Try taking a walk on one of its beaches on a crowded Sunday. Try experiencing the sights and sounds and smells of Karachi. Try and shun stereotypes and just enjoy the Karachi experience…. Karachi is the dream of a writer and a photographer and an anthropologist and of anyone who has an eye for detail ...
Read Full Post
Dhaba – a roadside restaurant of sorts – originates from the Indian Punjabi culture. It typically consists of a structure made from mud and wooden planks with charpais and the occasional hookah strewn around.  A dhaba's tea is always adored among the local Pakistanis. PHOTO: MAANSAL STUDIOS/ FILE Desi food and ethnic props give these rickety restaurants their rustic environment. Dhabas are a reminder of a simple way of life that has been lost in the mundane affairs of our materialistic society. The dhaba culture has been prevalent throughout Pakistan, particularly in Karachi. And I have seen a shift in the function and status of dhabas from being an ...
Read Full Post