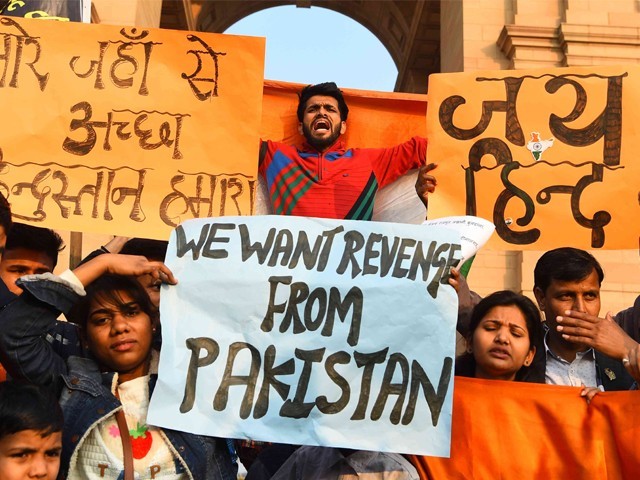 Every time a state is attacked by some non-state actor, the main casualty after the number of lives lost is the truth, which is usually the case when a lot of noise is made after an attack to find an easy target to blame for one's own mistakes. Realities are subtle. In India, every ill of the society, every negative result of their foreign policy and military adventurism can just be dumped on Pakistan. These laughable tactics are too old, too boring, and have the least substance, just like Bollywood movies. This time blaming Pakistan is not just to sanitise India's ...
Read Full Post
The recent killing of 44 security personnel belonging to the Indian Central Reserve Police Force (CRPF) outside Srinagar has opened up a can of worms, and everyone should be bothered at this development. It's not that this is the first time there has been an attack on Indian security forces in the valley, inflicting serious damage in terms of casualties. However, this attack is quite significant for the many issues it reveals, not necessarily for the lay person. The first and most important problem we need to confront is the attitude of the Indian state and its unofficial auxiliaries who have ...
Read Full Post
He was amongst the younger children. I remember him as a frail boy with prominent cheekbones. When he would smile, the dent in his cheeks would turn into a dimple. Whenever we would play cricket in the field and needed to toss, he would toss the bat up in the air with excitement and say, "Akh, ze, tra!" (One, two, three!) Being one of the younger children in the neighbourhood meant that Gowhar often got to play du taraf (both sides). For us, the older boys, children such as Gowhar were called nun-e-phol (a chunk of salt). It is an intriguing word in Kashmiri children's vocabulary. ...
Read Full Post