Anyone who has taken their Cambridge exams in Karachi will know the significance of Regent Plaza. I was not only a Cambridge student who scurried through the halls of Regent Plaza but later, for odd jobs, I was also an invigilator for British Council and often had duties in the various conference rooms of the hotel. There are so many people like me who, for years, have some sort of consistent relationship with Regent Plaza. I remember attending a conference there, and I even stayed there when I came back to Pakistan for a short while. When I returned, ...
Read Full Post
To anyone who grew up in Pakistan, such as myself, it has always been taken for granted that animals are inherently 'lower on the food chain', so to speak. They have never been given much importance, and in the grand scheme of things, no one thinks of their rights. While humans have their own plights, as Pakistan can be a laborious and challenging place to reside in, animals go through the same, and often worse, struggles than we do. They do not have the capability to speak up for themselves, and so their circumstances are often not considered One such animal, ...
Read Full Post
I've been a quiet spectator of the brutal killings of stray dogs in Karachi for a very long time and despite the fact that it has enraged me time and time again, I've kept quiet only to realise that it is in times like these when you acknowledge the wrongdoing happening before you. You either become a silent observer boiling with rage on the inside or you try to make a difference despite the possibility that your efforts may prove to be futile.  I have recently come across several Facebook posts talking about stray dogs being shot point-blank by Cantonment Board Clifton (CBC). I ...
Read Full Post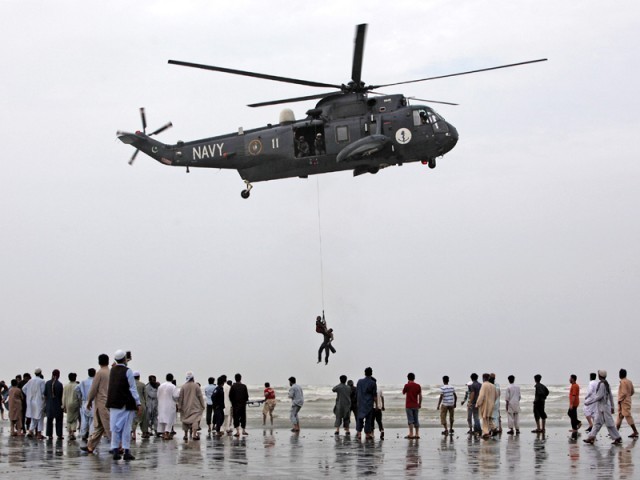 This Eid proved to be the deadliest in terms of loss of lives when news started coming in of the recovery of more than two dozen dead bodies that were washed ashore at the Clifton beach, Paradise Point and Hubco beach strips. As of now, 36 bodies have been recovered and the death toll is rising with several still missing. Till further notice, the beach has been closed for public. The horror started on the first day of Eid when an unusually large number of people turned up at the beach and spent entire days and nights enjoying their Eid beating the heat. ...
Read Full Post
The dengue virus scare has taken top become priority for many across Punjab. With constant warnings to take precautions  across the media there has been widespread panic and people – even those with a mild fever believe they have contracted the dreaded dengue fever. This video features interviews with doctors, patients and pharmacists to get a few facts on the virus. In the video an expert describes dengue as a Flvivirus, which has six antigens. He states that currently, there are 4 antigens in Pakistan, and  a vaccination is not present yet as this virus has too many types.  He goes on ...
Read Full Post
There is a major dengue fever outbreak in the city of Lahore. Several thousand patients have been documented, and many more have gone undiagnosed. In addition, there is a general sense of paranoia, and people are very scared of the illness. One of the important aspects in the care of dengue fever patients is the establishment of the diagnosis. Since a large number of patients are poor and cannot afford treatment, it is important to make arrangements to make these diagnostic facilities accessible to all. However, it must also be ensured that the diagnostic facilities and resources are not wasted. One ...
Read Full Post