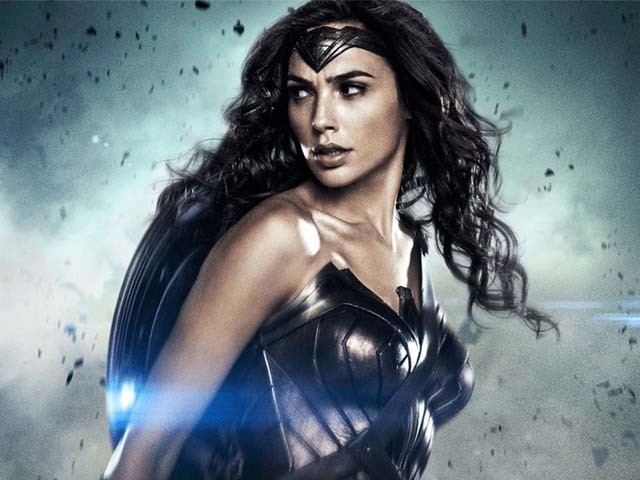 Another month and yet another superhero movie hits the theaters. Okay, another superheroine movie if you are hell-bent on being such a pedant. Oh and by the way,Gal Gadot, this larger-than-life female character, is a former Israel Defense Force (IDF) officer. Why is that even relevant, you might ask? Well for starters, we as a nation have this strong aversion to all things Isareli, and secondly, one of our brotherly Muslim state Lebanon has banned the screening of Wonder Woman on accounts of Gadot serving time in the Israeli military, who lest we forget are responsible for the crime of apartheid against the Palestinian people. Okay now just to be absolutely clear, ...
Read Full Post
Well guess what? As sure as night follows day, we have got another movie where Tom Cruise is seen doing what he does best. He is literally 'off to the races' again in the reboot of Brendan Fraser's action-adventure hit The Mummy. So what exactly is Tommy boy bringing to the table – other than running around like an absolute maniac – this time around? How about we delve deep into the preview material to find that out. Tom Cruise in The Mummy (2017)Photo: IMDb Set to the tune of the Rolling Stones' 'Paint It Black', the trailer ...
Read Full Post
Captain America: Civil War is the continuation of the Winter Soldier (2014) storyline and phase three of Marvel's Cinematic Universe. Bucky Barnes is now on the run from the law while the civilian casualties in the previous battles have led the government to intervene and regulate the superheroes under the UN supervision. Steve Rogers aka Captain America foresees the manipulation of a restricted control of freewill while Tony Stark sees it as an opportunity for the Avengers to legally become part of the United States government and avoid civilian casualties in the near future. Could the two superheroes settle their differences ...
Read Full Post
Slam bam thank you mam. One 3D IMAX crash after another. Enough already. I felt pulverised and longed for Casablanca. How many superheroes can you throw together and not get a stew? Or bouillabaisse. A mess. Chaos. Drama. Noise. I wanted an exit. Captain America: Civil War begins fair enough with Scarlett Johannsen hauling a** with some of the big boys and she is very adept at this. A true giggle. I thought at last we are going to have an interesting action film. Then Robert Downey, Jr appears and his subtle delivery is the very best of the entire cast. It is ...
Read Full Post
Directed by Tim Miller, Deadpool is an American anti-superhero movie based on the popular Marvel Comics character, Wade Wilson/Deadpool (Ryan Reynolds). It is a story of Marvel's most peculiar, nonconforming and atypical hero. Wade Wilson plays the protagonist and the story line of the movie revolves around him trying to win back his former girlfriend, Vanessa (Morena Baccarin). The initial scenes of the movie focus on Wade meeting the love of his life. Everything seems to working out fine, up until he is diagnosed with cancer. During this point in time, he's approached by an individual who promises him he can ...
Read Full Post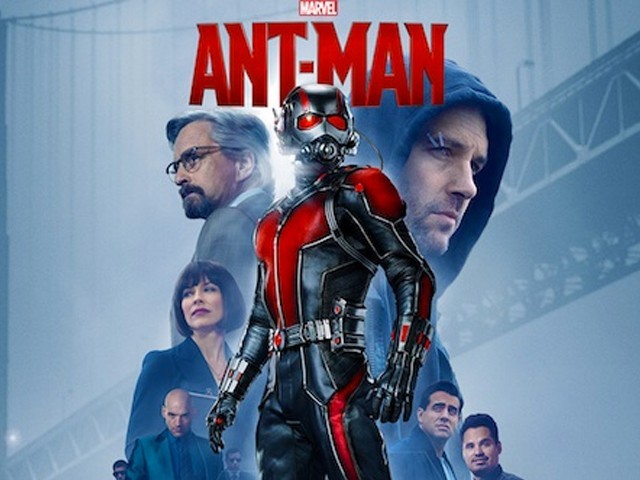 Ant-Man is an American superhero film, produced by Marvel studios. Based upon a comic character with the same name, Ant-Man, the movie marks the conclusion of Marvel's Phase Two of the Marvel cinematic universe.  Paul Rudd (Scott Lang) is starring as the lead role and is projected as a skilled albeit charming and street smart thief/ex-con who is seen helping his mentor cum friend, Dr Hank Pym (Michael Douglas). Dr Pym is the one who invented the technological wonder that is the "shrinking suit". Photo: IMDb Photo: IMDb If you're expecting Ant-Man to present the same pomp ...
Read Full Post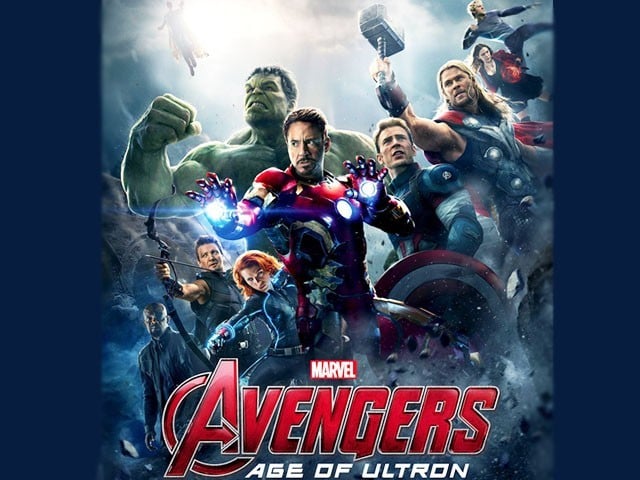 After the events that unfolded in New York in The Avengers prequel, the superhero club – including Iron Man, Hulk, Black Widow, Captain America, Thor, and Hawkeye – regroups itself and these heroes combine their forces to battle another formidable foe in Avengers: The Age of Ultron. The much anticipated sequel has all the factors of a fantastic superhero movie. However, there are also the signs of how the Marvel Universe is attempting to blend and crossover characters from its different realms. Photo: IMDb The movie begins with the Avengers fighting to take hold of Loki's sceptre from another villain, Wolfgang von Strucker, who plans to use it against the world ...
Read Full Post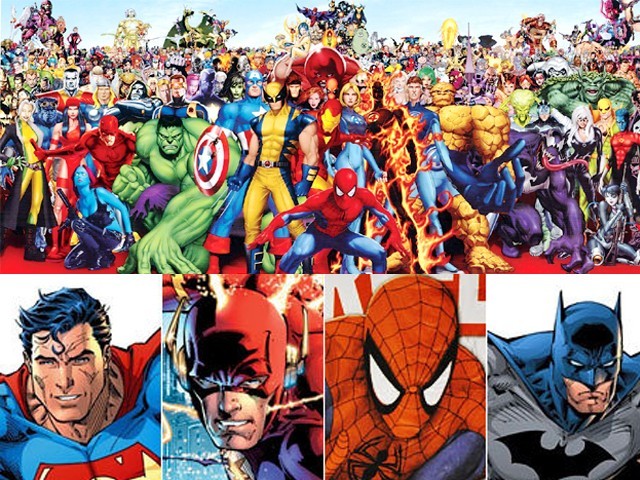 Since the advent of literary print there is one word that comes to mind whenever you hear of comics: superheroes. Superhero comics burst onto the scene with the introduction of Superman, Batman and Wonder Woman in the late 1930s. Superman represented the hero we all wanted to be: someone who had the power to move planets, and yet, chose to do good for the world and its people. Batman portrayed the humanistic flaws; how our tragedies and mistakes could be used as motivation to become a hero. And Wonder Woman, who was a symbol for feminism and political hierarchy. These formed the trifecta of DC comics, along with Marvel, and they ...
Read Full Post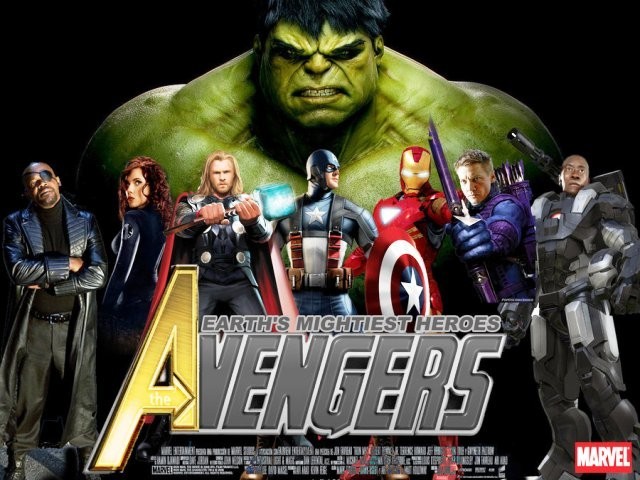 So there it came to an end, whatever excitement I had felt towards watching The Avengers. Don't get me wrong; I liked it a lot, I actually loved it and will watch it again when I'm in the mood. Perhaps my issue stems from the fact that I didn't enjoy it as much as I had expected; I had very high expectations. Plus, most of you might not agree with me, but this really isn't the sort of movie that makes a huge impact. It isn't exactly what you would call 'motivational'. Where do ...
Read Full Post
Apart from sending the cash registers ringing, what do the films 'Bodyguard' and 'Captain America' have in common? No, it's not the good looks or the brawn of its leading male protagonists Salman Khan and Chris Evans. Both films represent an avenger taking on the forces of evil and hatred and emerging triumphant, if a trifle bloodied, after a fierce battle. In an increasingly insane world, is it any wonder then that we are increasingly drawn to a hero who will vanquish our demons and ensure that peace and harmony prevail? Actually I was dragged feet first to see Bodyguard  ...
Read Full Post