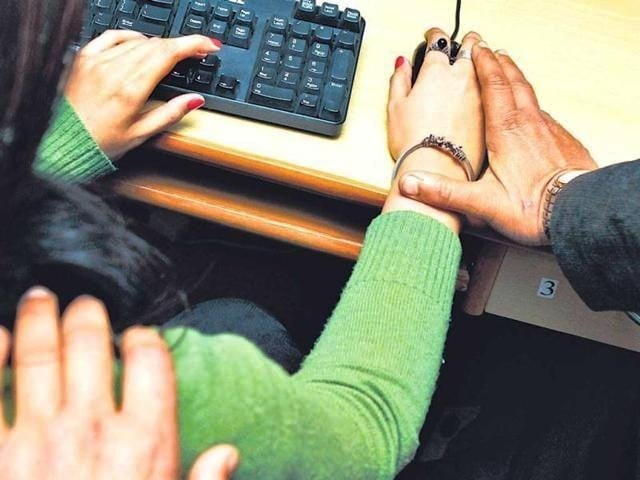 It was just another day at the University Of Karachi (KU). I gathered my books in my bag, carefully putting my fingers between the dog-eared pages of another journal to get them copied from the photocopier near the computer lab. As I handed the journal to the photocopier, I noticed a man; his eyes were fixated on me as he busied himself with his genitals. Visibly disturbed, I tried to look away only to realise that the window's reflection wasn't of any aid as I could very well see how he was able to harass me even though he was standing three feet ...
Read Full Post
Every student stepping out of high school faces a dilemma: which university should they choose for further studies? Recently, a major investment has been made to establish Habib University. This university is a progressive educational institution that has incorporated state-of-the-art facilities along with learned faculty members. This university became my choice and here is why: The faculty Many universities in Pakistan have faculty members from foreign countries but very few are committed to undergraduate research and service inside and outside the campus community. This holds true for Pakistani teachers as well. A majority of the faculty members at Habib University are middle-aged or younger; this just ...
Read Full Post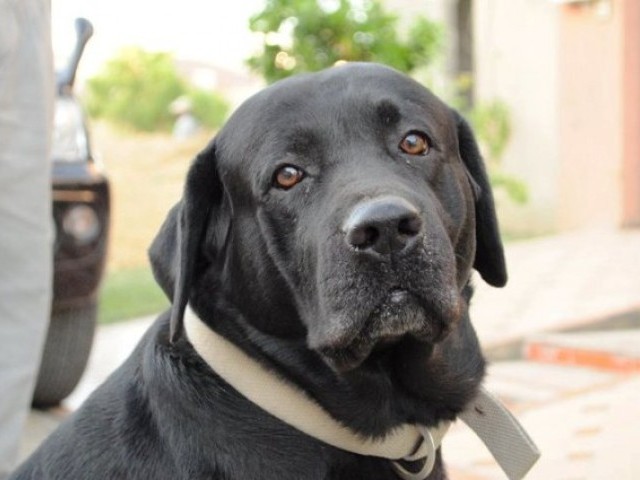 Looking after a pet is just like caring for a baby; understanding their unsaid words, feeding them and putting them to sleep – it's just the same. After giving all your love, and making them a part of your family, when they die in front of you, the pain is unbearable. These words were uttered by an inconsolable student and a resident at the University of Karachi (KU), as she tried to suppress the sorrow that clearly overwhelmed her. It wasn't the first time she had lost a pet which she had nurtured and cared for as though it were a part of ...
Read Full Post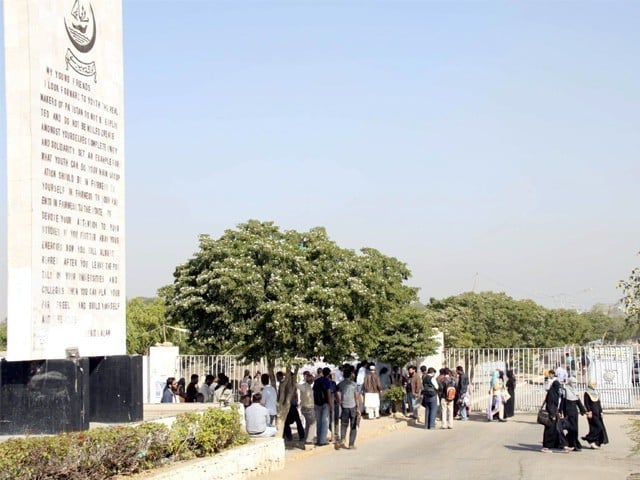 So there is a proposal of putting up advertisement billboards inside the Karachi University (KU) premises. The 1,800 acres of campus houses numerous departments, research centres and teachers' housing societies. It has its own marketplace with shops for grocery, tailoring and electrical repair work. Huge billboards are precisely what this city-like campus is lacking. But is KU an educational institution? How can it have advertising billboards on its premises? Shouldn't an education institution's sole purpose be to impart education to its students? And how would setting up billboards on campus fit into this scheme of things given that its main purpose would ...
Read Full Post
This post refers mostly to the, gently put, "fresh off the boat" Pakistani students studying in the States. Some might be a mix of multiple categories, and some none. I'm not sure if the same kinds of Pakistani students are at every campus, but these are the ones I've come across on a few campuses across the States: 1) The Princess: So you may have been the best looking girl in your elite school's class of 20 or so kids, but you're pretty average looking on this campus of thousands of students. It might be time for a reality check… or ...
Read Full Post
Conservative elements have always spoken against music. I remember the introduction of music classes at Punjab University stirred up a storm among the Islami Jamiat Talaba (IJT). The IJT also threatened to "physically resist" music classes on campus. It was heart wrenching to see them marching hand in hand to condemn art. What would life be without music? It is a reminder of how things once were, an indication of how things are, and a view of where society is headed. Music is being successfully taught at some colleges including Kinnaird College, where I am one of the students studying Indian Classical Music. ...
Read Full Post
Karachi University has often been called a microcosm of our country -there are violent displays of political hatred, bureaucracy and of course, the moral police. One of the many political groups in our university is the Islami Jamiat-e-Talaba Pakistan. Much like other religious groups in the country, students from this party enjoy guiding students to "righteousness." My friends and I hate it when the more extreme members of the party forbid us from sitting in "co-education" groups with our male friends or stop female students from riding bicycles to get around campus. But we cannot deny that members of the same party ...
Read Full Post
In an age of no scarcity in rivalries, new borders are being drawn. This time students of Pakistan's two premier business schools are trading jabs at each other, vying for the enviable title of the country's best educational institution. Competition may not always be healthy but for the neutral observer it is always highly amusing. And so, as an unbiased observer who graced the halls of neither IBA nor LUMS, I would like to present a collection of arguments (based on impeccable logic and verified facts) presented by either side as to why one has always trumped the other. Enter ...
Read Full Post
Before enrolling into my university, I was required to sign the usual hosh posh of documents that institutes require to ensure that they're protected if the students ever decide to 'act out'. This also included a written oath which demanded that I would abide by the rules and regulations of the institute regardless of what they were and failure to do so would lead to my expulsion from it. The complete sets of rules were compiled in a book and every student was required to go through them before being admitted. The book itself comprised of the usual assortment of ...
Read Full Post