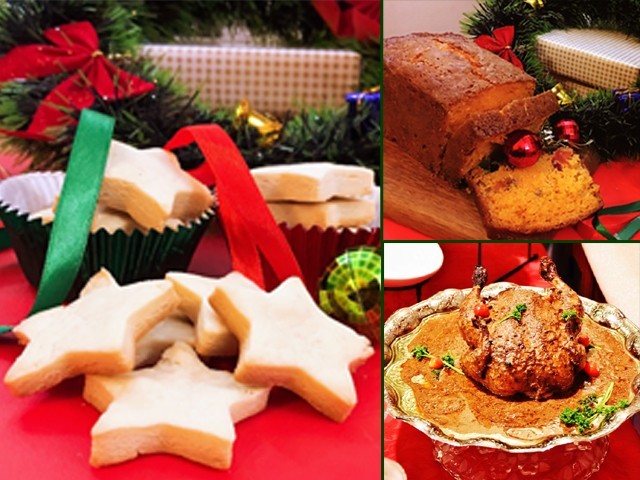 Finally, it's that time of the year again. Christmas, as traditional as it sounds, is reminiscent of many childhood holidays. From stuffing the chicken and turkey to baking fragrant ornaments for the Christmas tree, hanging up stockings and decking up the living room, some of our favourite festive memories have come from this holiday.   Cooking for Christmas is the way many share the joy of this holiday with their friends and family. You cannot just serve the Christmas bakes on the table; you should wrap them, adorn them with beautiful embellishments and send them to your loved ones as ...
Read Full Post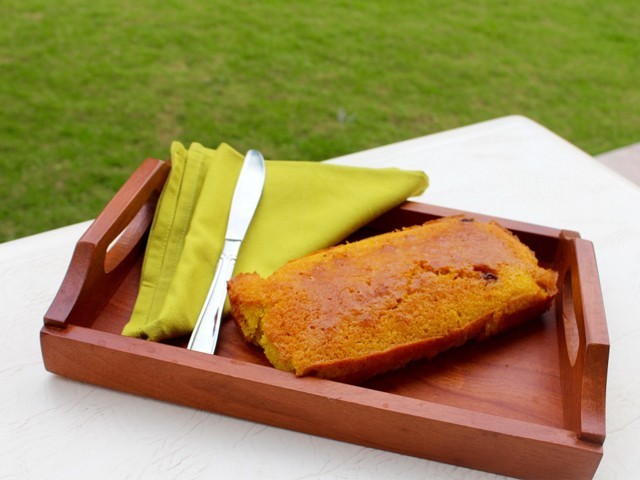 "Beta! Mehmanon kai liye bakery sai plain cake lao!" (Grab a plain cake from the bakery for the guests.) Who hasn't heard this line? In fact we have grown up hearing this! Plain cakes or pound cakes, span over generations. They were made by our ammis (mothers), our nannis (grandmothers), and our par-nannis (great-grandmothers). The name 'pound' was given to this cake because the original recipes contained one pound of butter, one pound of sugar, one pound of eggs, and one pound of flour. Sometimes while baking cakes, you just want something plain and simple with no added frills and fuss. Especially now that winter ...
Read Full Post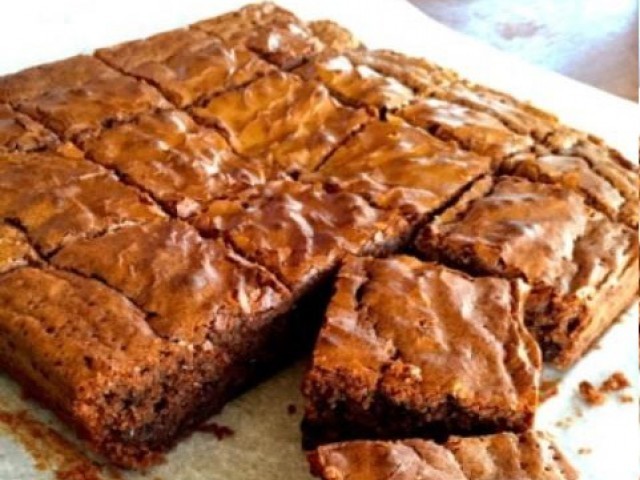 With Ramazan coming up, I typically like to have some friends over for Iftar. I always have to make lasagna for these friends on special request. They've been on my case to make lasagna for them again this year. But so far, I've been useless in getting down to making it. I guess it is time to do so now. Anyway, this is totally off at a tangent, I'm not talking about lasagna here, I'm meant to be talking about brownies. So back to the brownies. I needed a dessert – something nice and simple that was also easy to pick up and eat. I love ...
Read Full Post
During my last winter break, I found the ultimate gratification for my sweet tooth cravings in Bahrain. It was an accidental discovery soon to develop into a love affair. I had stumbled on a yellow, crumbly cake hiding in my aunt's kitchen. This was a cake not witnessed by me before as it defied my prior experiences with cakes. I knew it was cake because of its smell but it hadn't risen –  which is not a compliment for cakes. It was a crumbly scone-resembling cake drenched in sticky syrup. It reminded me of the local Arabian Mahal-e-halwa. Curious, I convinced my ...
Read Full Post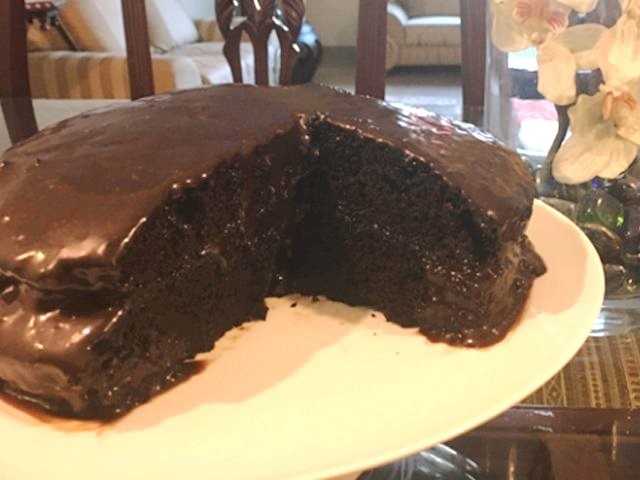 Get ready for the ultimate chocolate affair with this decadent gateau au chocolat; it demands to be loved. When it comes to a showdown of desserts, no matter how fancy a dessert may be, it can never beat a basic chocolate cake. No matter how stressed you are, chocolate cake will always have your back, because 'stressed' when spelled backward is 'desserts'. I have been doing tricky recipes over the past few weeks, hence this time around, I decided to stick to my childhood sweetheart – chocolate cake. I was never a fan of baking, up until last year. Since then, I feel the easiest ...
Read Full Post
Sweltering summers and food-less Ramazans are a rather challenging, patience-testing combination. But not once does it falter the resolve of a believer when it comes to fasting. For people who fast, away from home and, in non-Muslim countries, things are even tougher. The work hours don't change, meaning even when your energy levels are dwindling and your eyes are droopy due to sleep deprivation, you still need to keep on marching. This also means that the expatriate families hardly have time to prepare the elaborate iftar, which we are accustomed to in Pakistan or any other Muslim country. I personally enjoy a ...
Read Full Post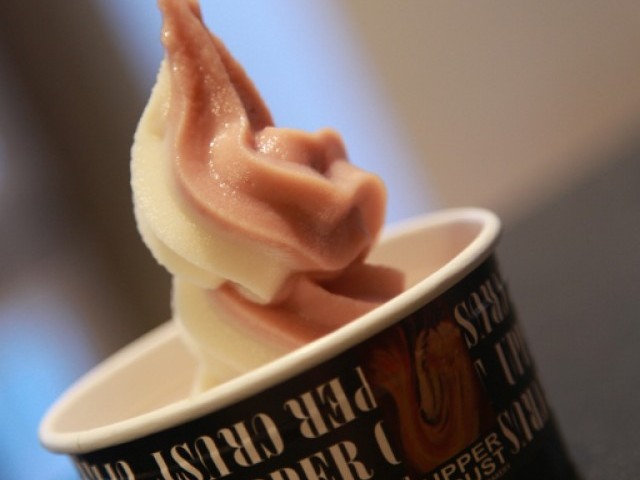 I recently spent a great Sunday afternoon shooting sumptuous food, and tasting it at The Upper Crust. Located in the prestigious area of  Zamzama, this patisserie is a true treat for Karachiites and food lovers. Owner Hamid Ali Khan had invited me over to conduct a photoshoot at the bakery, and was generous enough to present us with a range of goodies to taste as we worked. Loaded with our heavy cameras, my partner and I clicked away at the mouth-watering food on offer. The Upper Crust has a tastefully decorated seating area with spectacular bakery shelves heaped with freshly baked goodies that include cakes, ...
Read Full Post