The long wait is finally over. The honorable judges have announced the verdict in the Panama Leaks case, and the overjoyed followers of Prime Minister Nawaz Sharif are distributing sweets under the assumption that their leader has been exonerated and declared innocent of any wrongdoing. Dear Nawaz Sharif, they are wrong. It was a split verdict, and you escaped by the skin of your teeth. Two out of the five judges ruled that you should be disqualified, because you are not "sadiq" (honest) and "ameen" (upright) as required by the Constitution. The other three judges stated that further investigation is ...
Read Full Post
October 11, 2015, will be one of the most anticipated and crucial contests in a by-election. It is not Aleem Khan versus Ayaz Sadiq, but Pakistan Tehreek-e-Insaf (PTI) versus Pakistan Muslim League Nawaz (PML-N). Political observers and analysts are seeing this as a decisive battle between two fierce rivals. The by-election in NA 122 is, for almost all practical purposes, a question of political survival for both PTI and PML-N. The election is being seen by both parties as an opportunity for vindication of their stance regarding the fairness of general elections 2013 (General Elections 2013). The chairman of PTI himself contested and lost to Ayaz Sadiq of ...
Read Full Post
The judicial commission set up to investigate the legitimacy of the votes casted in NA-125 has decided that there shall be a re-vote in the constituency. Shah Mehmood Qureshi deems this as one of the first steps towards a Naya Pakistan under Imran Khan. After the revelation, Khwaja Saad Rafique was found defending himself in front of reporters and journalists, blaming the returning officers of the seven polling stations where the irregularities in vote count were found. While these politicians blame each other face front, their parties have already begun deciding candidates for the empty seat. The war between Pakistan Tehreek-e-Insaf (PTI) ...
Read Full Post
The by-elections in the much hyped NA-246 constituency was a day of infamy for Karachi and its citizens, and I feel the federal and provincial governments owe an apology to us, the citizens. This constituency managed to gather an unprecedented interest as the by-elections were announced in the wake of the Rangers' raid on Muttahida Qaumi Movement's (MQM) headquarters and a controversial 'confessional' statement issued by Saulat Mirza behind bars. The entire media, including political parties, sat in judgment to defame the party and created a frenzy predicting the coming of doomsday for MQM. I am in no way remotely linked with MQM, yet I am ...
Read Full Post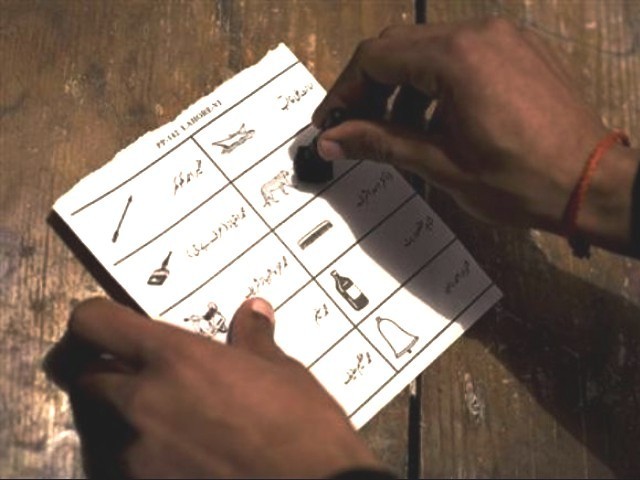 By-elections are often ignored as nothing more than parties reclaiming a seat they had lost to some unfortunate incident or disqualification. In the last five years multiple by-elections have taken place and in most cases they have produced nothing exciting or out of the ordinary. However, yesterday's by-election on nine seats across Pakistan was anything but ordinary. With nine seats up for grabs, including two National Assembly (NA) seats and six Provincial Assembly seats in Punjab, and one Provincial Assembly seat in Sindh, the by-election mattered given that they were held barely 120 days or so before the general ...
Read Full Post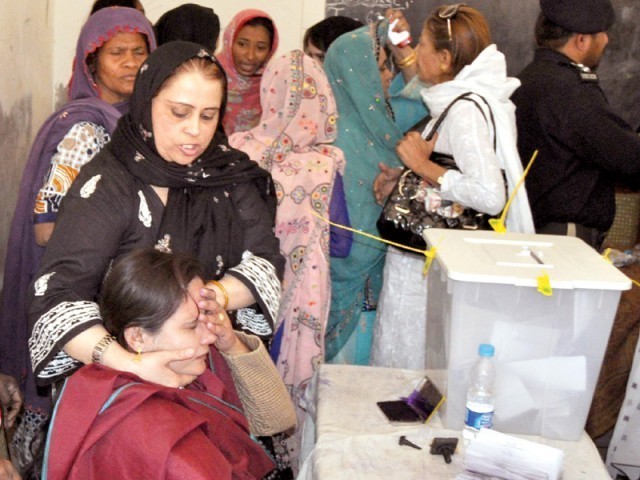 I wonder if women are given presents on Women's Day. Whatever the case, the Election Commission of Pakistan has definitely given Presiding Officer Habiba Memon and Assistant Presiding Officer Shagufta Memon the best Women's Day present ever: restoration of their self-respect, which took a battering when Waheeda Shah slapped them during the by-elections recently in Tando Muhammad Khan. I am really happy about the way things are finally changing for women in the country. First Maya Khan got sacked for unethical journalism, and now Shah, who has been disqualified by the Election Commission for two years. Too much of power ...
Read Full Post