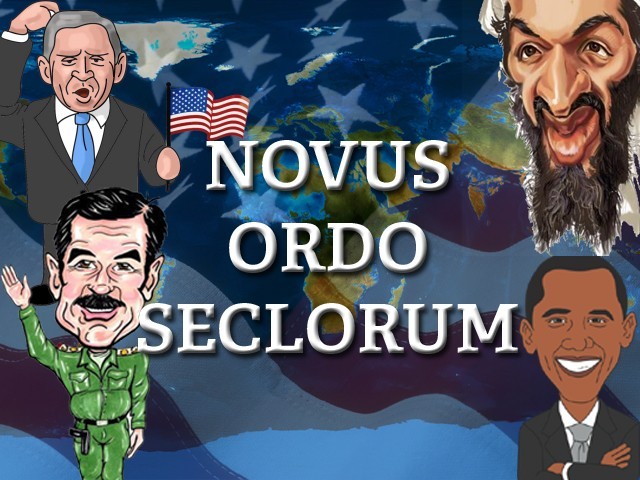 "The more things change, the more they stay the same. Boundaries shift, new players step in, but power always finds a place to rest its head. History is written by the victor and here I am thinking we've won. You bring down one enemy and they find someone even worse to replace him. Locations change, the rationale, the objective. Yesterday's enemies are today's recruits. Train them to fight alongside you, and pray they don't eventually decide to 'hate' you for it, too." – General Shepherd. If you have ever been a fan of the First-Person shooter genre, you must have ...
Read Full Post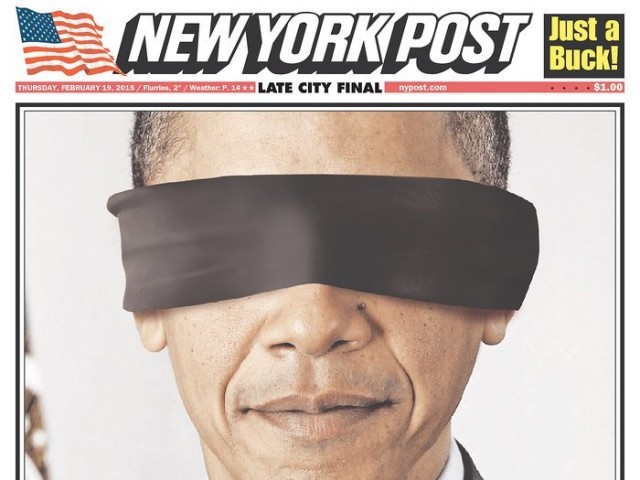 Was Obama mincing words when he refused to pin the 'Islamist' tag on to terrorism? His unequivocal statement that the war on terror was against people perverting Islam drew him a lot of flak from a predictable group who see the world as black and white, and discern no shades (not 50) of grey.  In any case, why would the West be at war with Islam when many Muslims are doing a pretty darned good job of it themselves? Look around, groups like ISIS, Boko Haram, and Al Qaeda are painting towns, villages, cities, and actual battlefields red with blood; mostly of their own countrymen and ...
Read Full Post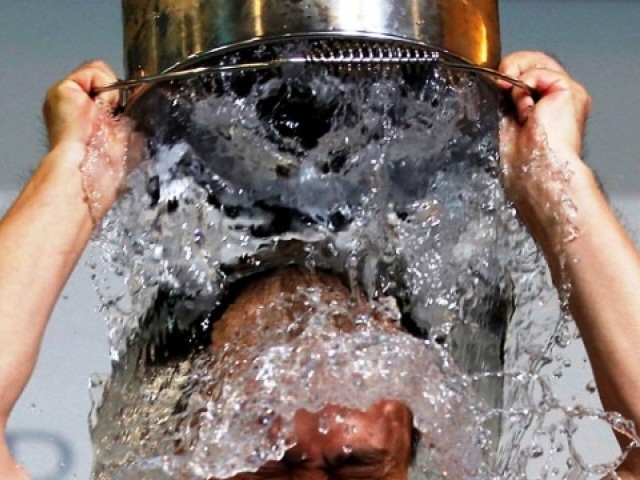 The first video I saw of the 'Ice Bucket Challenge' was of Anne Hathaway and her contribution to this social media craze. Since I had no idea what it was about, I saw a few other videos of celebrities and came to the conclusion that it's something along the lines of a 'wet t-shirt contest' because that was the only thing I could make out during these short videos. While I enjoyed watching heartthrobs like Zac Efron, the Hemsworth brothers and Siddarth Malhotra drenching themselves in water, I noticed that all of the participants of the videos mentioned the word ALS and something about a donation. So I ...
Read Full Post
In 2008, at the prime minister's palace in Baghdad, President George W Bush took the stage when suddenly, a shoe whizzed through the air towards him. Bush ducked (he was good at that at least) and missed the shoe but the world heard the words yelled that accompanied the missile, 'This is a farewell kiss from the Iraqi people, you *&% !' And then, since normally he who has one shoe also has another, another shoe followed the first with another shout, 'This is for the widows and orphans, and all those killed in Iraq!' This person, who had been unable to contain himself, ...
Read Full Post
Pablo Picasso once said, "Painting is a blind man's profession. He paints not what he sees but what he feels; what he tells himself about what he has seen." The 46th ex-governor of Texas as well as the 43rd former president of the United States (from 2001 to 2009) and now an artist, George W Bush has surprised the world with his first ever solo art exhibition ingeniously titled 'The Art of Leadership – A President's Personal Diplomacy'. The exhibition opened at the George Bush Presidential Library and Museum in Dallas and it will run from April 5 through June 3, 2014. Former president Bush, who has taken ...
Read Full Post
Yesterday, social media was plastered, once again, with condemnations of Malala Yousafzai. It's a regular thing. Every time Malala does something, be it a United Nations speech or meeting with the Queen of the UK or writing a book, she is condemned by armies of righteous Pakistanis, eager to explain why she's getting all the attention. Photo: Facebook To combine all the ridiculous conspiracy theories: she is a clone of George W Bush who had an Israeli surrogate mother and was raised by a two RAW agents, who are men and in a gay relationship. This entire process ...
Read Full Post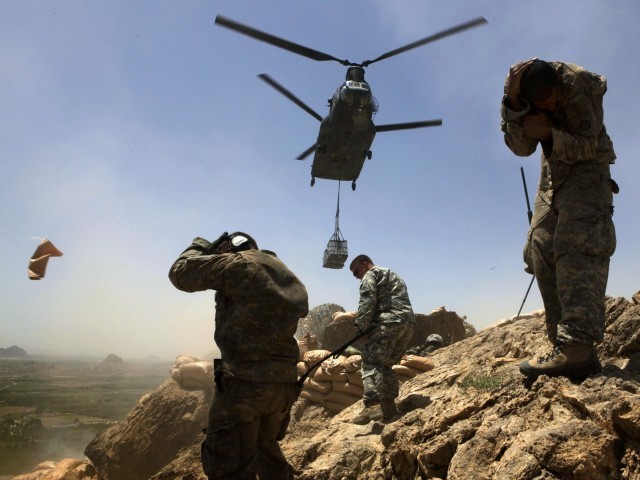 Many Afghans, from government officials and parliamentarians to the common man are disgruntled with the US officials relentlessly accusing them of being corrupt – while ignoring their own government's fraud and misappropriations in the $56 billion development budget approved by the Congress for the reconstruction of Afghanistan. Afghans deem US responsible for corrupting their society. For Obama's administration, 'corruption warnings' are a new blackmail tool to use against the Karzai government. There has been constant rhetoric to "eradicate corruption" and "stop misusing US tax payers' money," without realising that only 20% of the allocated funds are at the disposal of ...
Read Full Post
In late January 2009, General Petraeus approached one of his team members for an update on the ongoing Afghanistan strategy review and received the unexpected analysis: "It is the blind leading the blind," said  Derek Harvey, from the Defence Intelligence Agency. He further told Petraeus that "we know too little about the enemy to craft a winning strategy." It is baffling that even after 10 years of engaging in the world's longest war, involving 43 countries with about 140,000 troops, losing soldiers each day and squandering huge resources, the US is still finding answers to the basic questions: What is the ...
Read Full Post
This weekend, as my home state of Mississippi prepares to memorialise the five-year anniversary of America's worst natural disaster, Pakistan will mark a month since the start of the floods. Because of this post-Katrina milestone and my upcoming travels to Karachi, I've been considering the scope and response to both of these catastrophes. The two floods have superficial similarities, despite the fact that Hurricane Katrina was a smaller event in a better-equipped country. This means that on the fifth anniversary of Pakistan's worst natural disaster, things will probably look even less rosy than they do now in New Orleans. Hurricane Katrina formed ...
Read Full Post
Since late 2006, the United States government, military, intelligence and media have been orchestrating regular attacks against Pakistan, creating a false alarm about its nuclear capability and portraying its premier spy agency, the ISI, as a threat to world peace. Weak and apologetic reactions by Pakistan's political and military officials have encouraged this American double game. But then came the smoking gun: more than 90,000 leaked US intelligence documents, which prove how the Washington establishment has been running a vilification campaign against Pakistan both under Bush and Obama administrations, without any evidence except malicious intent. Here is a chance for Pakistan to ...
Read Full Post