Every prime minister of Pakistan has promised to 'fix' the civil service. The issue has enjoyed support from parties across the political spectrum. After all, who wouldn't like Pakistan to have a better civil service? The citizens demand it. The politicians want to do it. The experts know how to do it. Why, then, has every reform effort either failed miserably or been shot down in its infancy? The short answer is that it is easy to talk about civil service reform but is much more difficult to do it. The long answer is that the civil service problem has ...
Read Full Post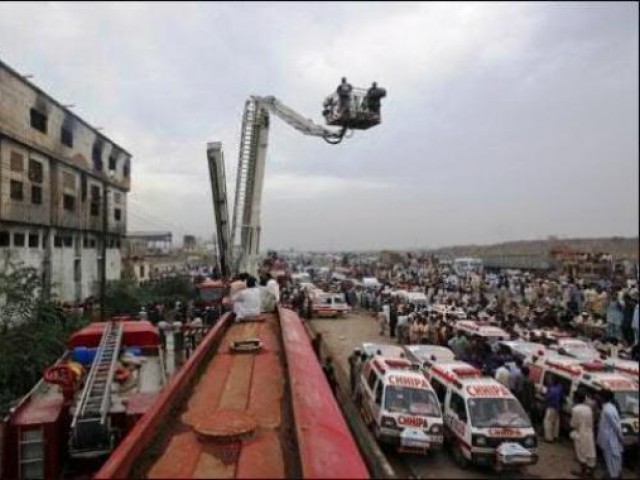 At this moment, Pakistan is featured in all international news channels and papers due to two unfortunate incidents of fire that took place in factories in Lahore and Karachi. The fire in the shoe factory in Lahore left 24 people dead, including the owner of the factory, and various injured while officials have confirmed that over 200 lives have been lost in the fire that took place in a garments factory in Karachi. Both fires broke out accidently and workers were trapped inside. In both cases, the buildings and occupational safety measures were said not to have been up to the standard described ...
Read Full Post
It is imperative and a pre-requisite of a sound counter-terrorism (CT) strategy that a country's intelligence community is held together by a central coordinating body. The rules of engagement have drastically changed as well as the characteristic of current and potential adversaries. Presently, the adversary is a non-state entity which cannot be contained and countered with conventional military tactics and regular intelligence processes. Pakistan is not battling a country with a visible infrastructure nor a proper command and control structure that takes orders after much strategic analysis and threat assessments. We are confronting a terrorist network. And in order to disrupt and ...
Read Full Post
To crush and bypass the law is an everyday phenomenon in this luckless land, but when the law is trampled upon by someone who urges the nation to respect it every Friday in his verbose columns, one worries. This is happening in my beloved Chakwal where well-known columnist and MNA of PML-N Ayaz Amir dwells. Let me first say I have considered Amir a great teacher but even the greatest teacher is not a divine figure who is above wrongdoing or exempt from criticism. A local court on Tuesday ordered City Police of Chakwal to register a criminal case against Ayaz Amir ...
Read Full Post
Corruption screams across headlines almost daily in this land of the pure. From Pakistani cricket scandals, to dubious land allotments we've all become very frustrated with corruption in our daily lives. However, many times the debate about corruption in the media is highly simplistic and revolves around slogans of 'the government should get rid of corruption!' By highlighting some interesting perspectives, I aim to show corruption from a different lens. Corruption has two broad aspects to it: the first kind is attributed to man's inherent evil nature. Man has impulses within him that long for power, wealth and fame. The ...
Read Full Post