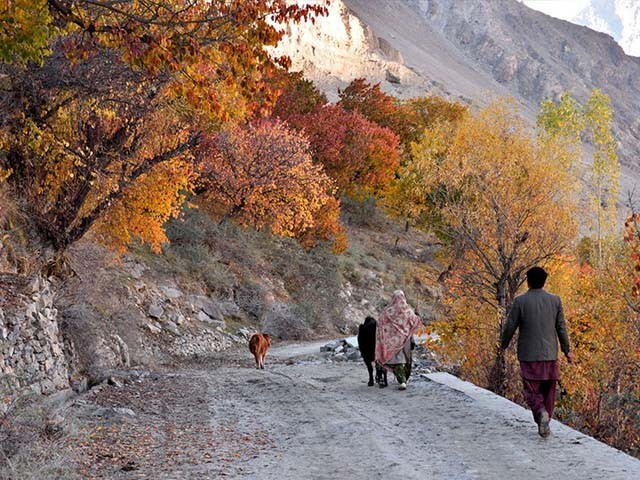 The old man had the most startling blue eyes, the kind that glittered in a wizard-like way. He was a contractual worker fixing some room in the building where I work, and I met him in the kitchen over my morning coffee. He asked where I'm from and widened his eyes. He didn't comment on how good my English is, but how American my accent is (which I take no offence or pride in – it's not the two years of Master's in St Louis but all those American movies and TV shows I watch). And then he asked me ...
Read Full Post
I have been living in Dubai for the past three years, and since my immediate family is based in Dubai, I haven't gotten a chance to travel home much. But being an expat, I still miss Karachi. The city still feels like home because I was born and raised there and have numerous memories attached to it. Recently, I had the chance of visiting Karachi after a very long time and ended up enjoying it way more than Dubai. Turns out, Karachi is better than Dubai in a number of ways. 1. When it comes to food, there's no comparison I feel this is an obvious ...
Read Full Post
It was barely six months ago that, my wife and I walked through the immigration desk at Karachi's Jinnah Terminal en route to Europe. Having moved out of Pakistan almost four years ago in search of a better future, I am now used to the whole drill. The pre-travel jitters are all but drowned by the overwhelming emotions of having to leave your folks behind, yet the prospect of getting away from all the insecurities that plague this country fill you with a strange vigour. Strange because this vigour does not last long and within a few months you start to ...
Read Full Post
Among the many confusions that prevail in the minds of ordinary citizens these days, I find myself bothered by a a niggling question – what is the difference between a bun kebab and a burger. Is there even a difference or are they actually the same? I've been fond of both sandwiches since I was a child and until recently did not notice that the differences between the two have started to decrease over the years. A few days ago on the way back from work I was craving something to eat. I stopped at a bun kebab stall and asked the cook ...
Read Full Post
Bun Kebabs are the traditional and addictive specialty of Pakistan, and especially, Karachi. You find a lot of Bun Kebab vendors scattered all across Karachi, the most famous ones being on Pakistan Chowk, Burns Road, Bahadurabad and Gizri. Bun Kebabs are one of Karachi's major roadside attractions, providing its people a delicious snack to relish on amid the hustle and bustle of the city life. The sight of a Bun Kebab makes one's mouth water and stomach growl. None of the multinational fast food chains can provide a substitute for the local Bun Kebabs. Nothing can beat them; they have a ...
Read Full Post