I suppose I should begin with a disclaimer: I have never been a 'sea person'. My husband on the other hand, being a 'child of the coast', mocked me for my aversion towards oceans and beaches. Sometimes, however, destiny has a different plan for us than the one we expect. So one fine morning, we decided to drive, and drive we did! The Ligurian sea Starting all the way from Brussels to breathtaking Interlaken in Switzerland, then Como in Italy and finally heading towards the five enchanting villages of the Italian Riviera, known collectively as Cinque Terre ...
Read Full Post
History testifies to the fact that Pakistan was a great supporter of the Atoms for Peace initiative and had no designs to acquire nuclear weapons. Pakistan strictly adhered to a no-nuclear weapon policy for years. But India's nefarious designs, which were constantly threatening the existence of Pakistan, compelled Pakistan to take serious steps towards the acquisition of nuclear weapons. It is also a known secret that Pakistan's nuclear program has constantly been ardently supported by Pakistanis. They reject any external opposition or criticism regarding the nuclear program. They are fully aware of the fact that in the presence of a stringent enemy in the neighbourhood, it is ...
Read Full Post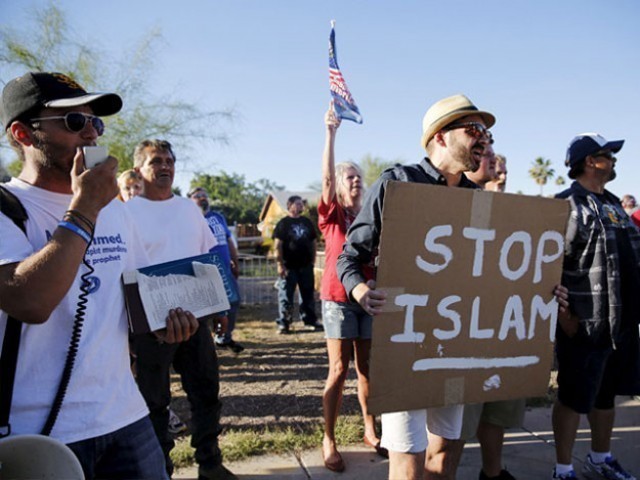 In recent times, religiously motivated terrorism incidents have taken place in the West, from Brussels to New York. Due to these barbaric acts perpetuated by extremists, ordinary Muslims are also facing excessive backlash in Europe as well as in the United States. We, as Muslims, are correct to complain that it is unfair to bracket ordinary Muslims with the extremists, but at the same time we need to understand that our negative reputation is not merely due to organisations like ISIS but also because of our behaviour in general. I am not trying to equate extremist organisations like ISIS with normal and moderate Muslims here, ...
Read Full Post
The European Union (EU) seems set for another cul-de-sac of quarrels over the hastily tossed military salad of EU battle groups with rotating battalions and leadership. Accordingly, Hungary and the Czech Republic have openly called for the creation of an EU army, strongly opposed by the United Kingdom. On this issue, the Council of Europe would be well advised to define policy, delegate the business to France, and sit back. Four issues have made a re-evaluation of the need and role of European direct military intervention an imperative of defence and security which only French expertise can ensure. Firstly, acts of terrorism on European soil have diverted the ...
Read Full Post
On June 23, 2016, the people of the United Kingdom (UK) will determine their destiny, and the whole world is watching. The decision on membership of the European Union (EU) is the most significant choice to be made by the country this century so far, with far reaching consequences not just for the UK, but for Europe and beyond. I write as a British citizen, born and raised in the UK with a Pakistani heritage and I practice as a human rights barrister. However, my decision for the referendum will not be based on what is best for me, but ...
Read Full Post
"Listen lady, if you don't want to be whisked away to a brothel in Brussels and your three girls trafficked into pedophile rings or have their organs removed, please go back to Pakistan. Stop trying to make your way into Europe." These were the words of British aid worker Sajad Shah to a Pakistani mother with three very young daughters. The woman was seeking asylum in Germany, along with thousands of Syrians and Iraqi refugees, after claiming she was being persecuted as a Christian in her home country. The founder of the charity Love for Humanity, Sajad Shah has been helping in ...
Read Full Post
It seems like us Pakistanis are not the only ones who get caught in compromising situations nowadays. Case in point right now is Belgium. Despite knowing about the link between Molenbeek, notoriously dubbed as Jihadi Central and only three miles to the west of Brussels, and the brutal Paris attacks, how is it that Belgian authorities remained so complacent? After all, they had conducted multiple raids at this particular neighbourhood, hadn't they? Let's say somehow they overlooked the potential threat of a hotbed of extremism existing nearby due to some error, but were previous incidents not warning enough? With events like the Charlie Hebdo massacre, the ...
Read Full Post
There are certain positive developments in Pakistan that I wished to extend my solidarity with as a liberal from across the Indo-Pak border. But as I set out to write this piece, we had the news of the arrest of an Indian on espionage charges in Balochistan, fanning hatred in both Pakistan and India. Apart from this, we had some sad news coming in at the global level from Brussels,  Ivory Coast, and the blasts in Lahore on Easter. However, negativity has to be fought with positivity. We, the liberals, have to move forward with our actions to defeat the agenda of those coming in our way rather ...
Read Full Post
ISIS has claimed responsibility for the attack in Brussels. This could be a revenge attack in response to the Paris terror suspect Salah Abdeslam's arrest in the city, last Friday. This could also be a symbolic attack against the European Union. Or it could just be another venue for a terror attack after Turkey, as the world watches in horror. It would be an oversimplification to suggest that ISIS is a group of overzealous Muslims working towards the 'holy' cause of establishing an Islamic Caliphate; they kill innocent civilians, both Muslims and non-Muslims. They work carefully to draw a wedge between ethnicities within a country to ...
Read Full Post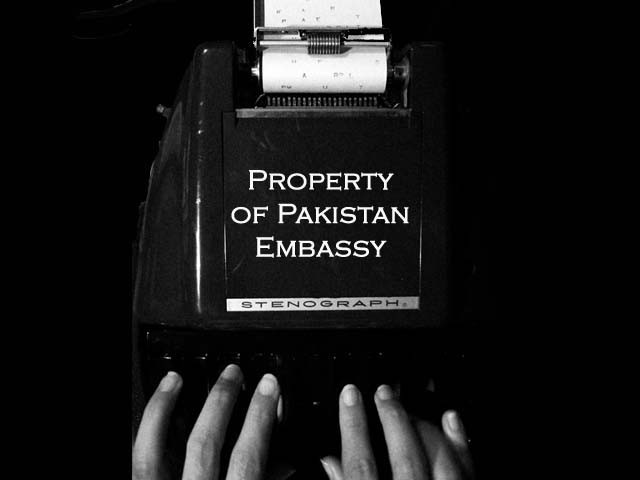 We've all read reports of the Belgian police (mis)identifying a Pakistani man as a terrorist. They thought his cricket bat (wrapped in a t-shirt to protect it from rain) was a rifle. The news was followed by reports that the Pakistani embassy in Belgium has sacked the young man's father for damaging Pakistan's reputation. The foreign office issued a prompt denial: "Muhammad Tufail Abbasi, steno typist in the commercial section in the Embassy of Pakistan, Brussels, has been transferred back to the headquarters by the Ministry of Commerce on completion of his four year tenure." Ridiculous, right? Now let's talk about something even more ridiculous about ...
Read Full Post