Glass, the final chapter in writer-director M Night Shyamalan's Eastrail 177 Trilogy, brings together the worlds of Unbreakable (2000) and Split (2016). David Dunn (Bruce Willis), the plane crash survivor with superhuman abilities from Unbreakable, is now a vigilante known as 'The Overseer', who is taking down criminals with the help of his now-grown son Joseph (Spencer Treat Clark). The superhero finds himself on the trail of Kevin Wendell Crumb (James McAvoy), the kidnapper from Split, who is referred to as 'The Horde' and who suffers from dissociative identity disorder. As soon as the two men clash, they are arrested and sent to ...
Read Full Post
M Night Shyamalan has admittedly had more misses (Lady in the Water, The Happening, The Last Airbender, After Earth) than hits (The Visit, Split) of late. But while he may not be the most consistently impressive filmmaker, the Indian-American director has still created quite a few interesting horror thrillers over his career, which is why the viewers' attention is piqued whenever he releases something new. His latest venture is the upcoming Glass, the third instalment in the Eastrail 177 trilogy, which bring Shyamalan's previous films Unbreakable (2000) and Split (2016) together, and serves as a sequel to both. The worlds of ...
Read Full Post
From Bryan Mills (Liam Neeson) and his legendary particular set of skills in Taken to the yippee-ki-yay-ing John McClane (Bruce Willis) in Die Hard, Hollywood has often given us tales of action hero fathers doing whatever it takes to save their children. Now, Breaking In is on a mission to prove that a mother can be just as fierce as any of her male counterparts! Helmed by V for Vendetta Director James McTeigue, the home-invasion thriller stars Gabrielle Union in the lead as Shaun Russell, a single mother who must protect her kids from armed dacoits. Photo: Screenshot While visiting her late father's mansion with her ...
Read Full Post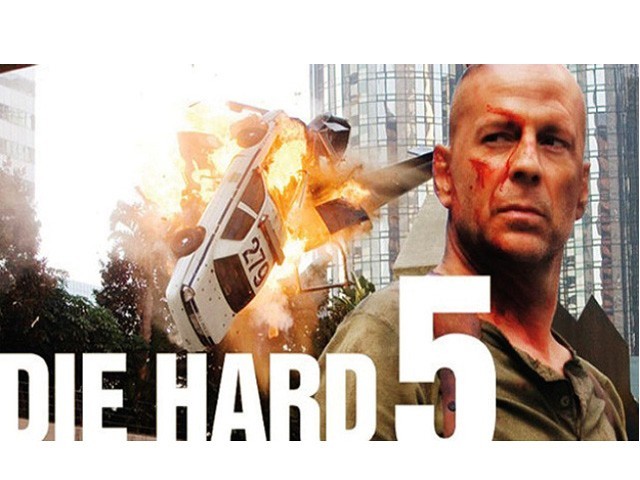 Making a sequel is a difficult job considering how the first movie sets up expectations and sequels invariably let fans down – unless of course something terribly redefining is introduced. Now talk about making the fourth sequel to a movie and you can imagine the unforgiving nature of the task;  you probably have done all you could with the storyline in the first four parts and shown all the action sequences there are to be shown and made them look real at the same time. What else can you do to keep the movie from being dull? Each one of the movies ...
Read Full Post