A few years ago, I was distractedly skimming through a pile of newspapers when suddenly my cup of tea fell over the classifieds section. It was there that I saw a job vacancy at the Austrian Embassy in Islamabad, and my life changed for the better. Seeing the ad took me back to my childhood, when my father was transferred to Frankfurt during the 90s. At the time, I was enrolled in a German school. Surviving on the streets of Germany without knowing the German language was a difficult task, especially during the early years of German reunification. But I ...
Read Full Post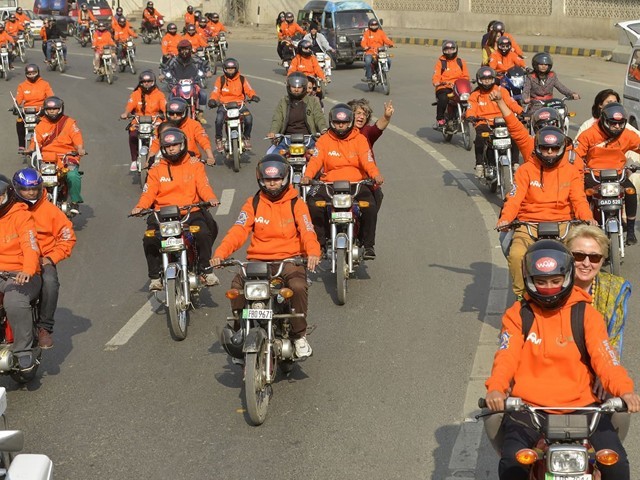 Austrian Ambassador Brigitta Blaha is an active power woman. She is the type of diplomat who promotes her country but doesn't rub nerves, because she equally promotes the country she is in, wearing their clothes, meeting their people and participating in their events. So it was no surprise that she was invited to Lahore, for the much-hyped Women on Wheels initiative by the Punjab Chief Minister Special Monitoring Unit on Law and Order and UN Women. True to type, she got into the car with Asma Khan, founder-director of Satrang Gallery in Islamabad, and drove right over. And then traded ...
Read Full Post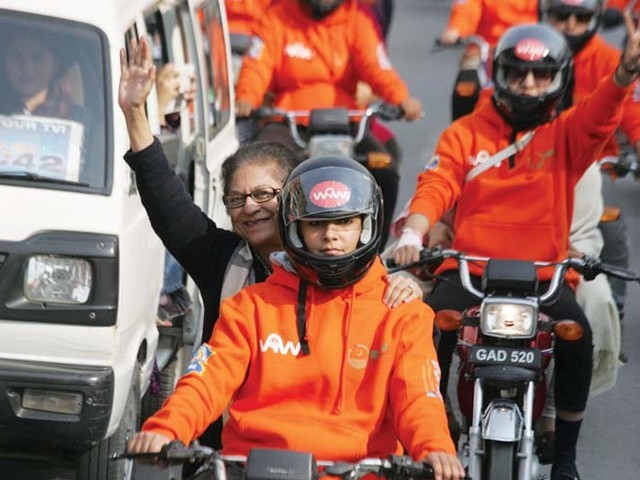 Owing to the fast-paced nature of the world and domestic economic strains, women are no longer confined to the domestic sphere but are seen venturing out into the public. While some say women are taking back the wheel, it can be argued that it is not reclamation that is taking place but for once, it's an assertion of the female right to belong in the streets. The 'Women on Wheels' (WoW) rally is a perfect example of this. On January 10, 2016, 150 women took a huge step. They swerved onto the streets of Lahore on motorcycles after training with ...
Read Full Post