Pakistan is a land of diverse culture and boundless talent. However, what we lack here in abundance is acceptance, while denouncement and hatred are quite easy to come by. We push away anything or anyone who is even slightly diverse when compared to the hordes of our mediocre mainstream, choosing monotony over innovation. As a consequence, those who are truly gifted are forced to leave the country and follow their dreams elsewhere. And why shouldn't they? Those with bigger dreams need bigger horizons, and instead of broadening ours, we cast them out. Then we have the audacity to comment on how ...
Read Full Post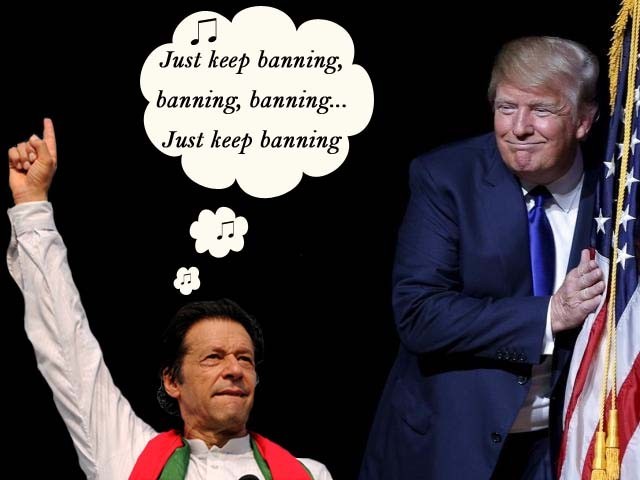 Most things that come out of Imran Khan's mouth are emotional statements bereft of nuanced thought or judgment. This one was no exception. Like most things Imran Khan, the intention and underlying thought might well have been good, but the execution came out looking all kinds of dumb. Imran Khan stated he was praying that Trump bans Pakistanis from travelling/immigrating to the US. The reason: It would prevent the brain drain and compel people to travel back to Pakistan to fix the country. Now let's be fair, the intention here is good. Pakistan definitely has a brain drain problem. The ...
Read Full Post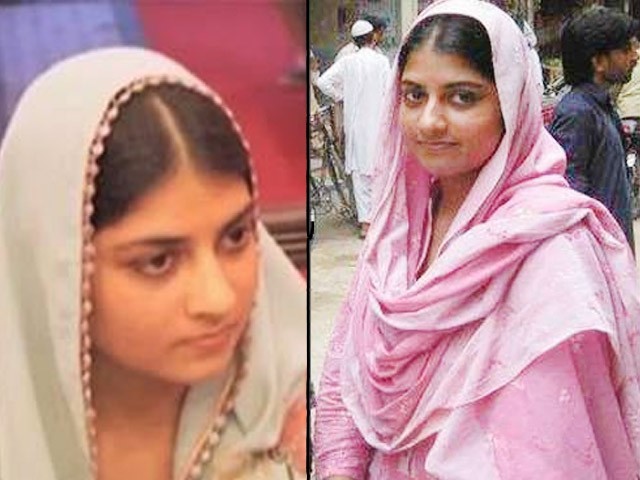 My first interaction with her was back in late 2010. I read her letter-to-the-editor in Dawn, expressing her disappointment about her fellow students' indifference to the prevailing conditions in the country and how the NED University of Engineering and Technology (NEDUET) administration, which boasts of maintaining a non-political environment at campus, fails to take notice of chalking done by a specific political group. The audacity in Ms Nabiha Chaudhry's words made an impact on me. After finding her online on Orkut, I dropped her a message appreciating her bold stance and hoped that I would get to meet her, as my first year ...
Read Full Post
In May last year an Australian embassy press release stated that more than 5,000 Pakistani students have chosen Australia as their destination to study. How many of these people actually go abroad to study? The answer is nil. Living in Australia, I can say that 99% of these so-called students are actually professionals and underachievers of society who go abroad to seek a better life. Let's face it: who would want to live in a country where there is daily load shedding, nepotism, corruption, government ineptitude and terrorism, right? Although this Pakistani talent is moving out in search of greener pastures, the truth is that ...
Read Full Post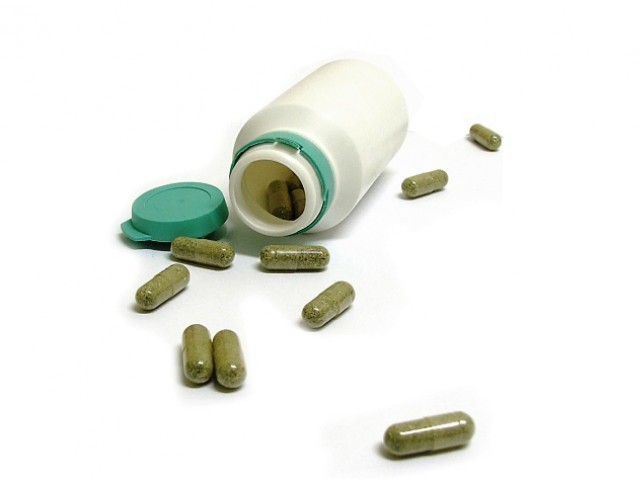 As a medical student, I have witnessed the doctor verus government tussle from the get go. Firstly,  let me clarify that this is not a protest – this is a breaking point. Doctors have been protesting for years and the government paid little, if any, attention. The facts leading up to this month's events are actually understandable to anybody who has been to a hospital ward. Serving humanity or bank accounts? The first question in a medical student's life is where he will work after MBBS. This is no joke. An estimated 1,500 doctors leave Pakistan every year to work abroad. This year ...
Read Full Post
Over the past week having endured the endless hate rants against President Zardari followed by an even more nauseatingly futile rant on the plight of the country's poor and marginalised by the Pakistani diaspora, I was inspired if not irked into embarking on a bit of a rant myself. At the outset let me clarify, that this is not piece in defence of the President nor a piece attacking those amongst us who constitute the intellectual cream of the nation and are now residing in greener pastures abroad; sipping their Starbucks, flaunting their Gucci's and uploading pictures of all their ...
Read Full Post