The last time we got to watch a predator hunt his prey was back in the 2010 movie, Predators. The James Rodriguez produced and Adrian Brody starrer was a decent entry in the franchise, but couldn't quite revive it the way it was meant to. However, eight years later, 20th Century Fox decided to double the budget and brought Shane Black to the helm. Black, who had a small role in the original Predator (1987) and has also directed hits like Iron Man 3 and The Nice Guys, was the perfect choice. Titled The Predator, this latest addition to the sci-fi ...
Read Full Post
The first two seasons of Narcos, as we all know, chronicled the rise and the subsequent fall of one of the richest and deadliest drug kingpins the world has ever known, Pablo Escobar and his notorious Medellín Cartel. Season three is all about their sworn enemy and rival, the Cali Cartel. Here are eight reasons why I think that season three is better than its previous ones: (Spoilers alert!!) 1. Tactical finesse Unlike the sheer violence and fear that Escobar (Wagner Moura) thrived on as an instrument to enlarge and amplify his drug empire reign, the Cali Cartel did things incognito, like a sophisticated organisation. Their tactics were to ...
Read Full Post
Ever been in a discussion where the topic of conversation turned towards cinematic superman, and somebody had to ask which particular one we're talking about? It is a long list indeed, with several actors portraying The Man of Steel in motion pictures and TV series including Christopher Reeve, Brandon Routh, Tom Welling, Henry Cavill, and Tyler Hoechlin. The same goes for The Dark Knight. Adam West, Michael Keaton, George Clooney, Christian Bale, and Ben Affleck are just some of the performers that have played Batman. But there is no confusion when it comes to the mutant made of Adamantium. There is ...
Read Full Post
If you are like me, someone who swears at anything and everything under the sun, there are times when the repertoire of your favourite curse words is simply not enough for the occasion. For these very times, your love for foreign cinema comes in really handy. The first season of Narcos – being a cracker of a show aside – was a must-watch for those like me who swear by their swear words. So you can imagine the level of excitement I had for the second season. I was dying to add a few more Spanish expletives to my everyday ...
Read Full Post
Narcos is an American crime thriller drama series. It is based on the real life character of the notorious and infamous Colombian cocaine baron, Pablo Escobar. The television drama series recounts and chronicles his ascension to power, influence and riches to eventually become the megalomaniac, cutthroat and despotic drug lord that he was. This makes the series relatively engrossing and thrilling at the same time. Pablo Escobar.Photo: IMDb The first season of the series is predominately set during the 70s and 80s. It is mainly written by Chris Brancato and directed by Brazilian filmmaker José Padilha, featuring Brazilian actor Wagner Moura. Wagner Moura is seen playing ...
Read Full Post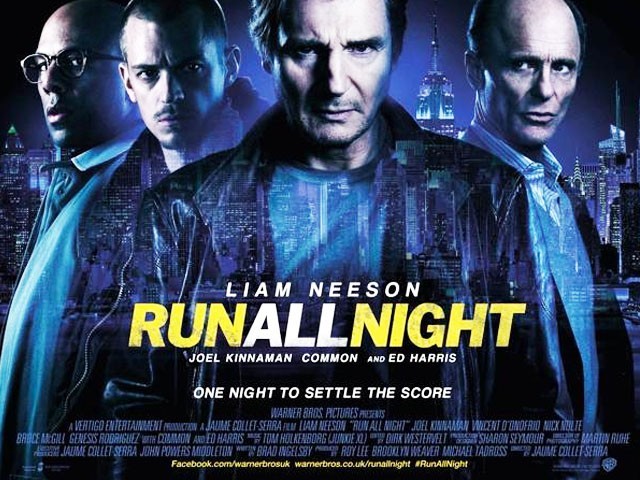 Liam Neeson's name usually brings flashbacks of action thrillers and suspense-filled revenge sagas. His Taken series and his movie Unknown have categorised him into this distinctive genre, and rightfully so, since he is so good at it. When Ed Harris, another gem of the action-performing fraternity, is teamed up with Neeson for a new film production, it becomes hard not to watch their movie. Is Run All Night another run-of-the-mill Liam Neeson movie? What made the director, Jaume Collet-Serra, launch a third venture with Neeson? Will the movie manage to perform at the box office? Well, here's what we know so far. Run All Night is based on a plot that involves Jimmy Conlon ...
Read Full Post