A heavy downpour, accompanied by slightly scary but fierce lightning, signalled that it was better to stay indoors for the rest of the night. I was flipping through the TV channels when I suddenly had to stop because I came across an unusual sight. I happened to come across England's T20 Blast, where the 37-year-old Shahid Afridi was opening the innings for his side, Hampshire, against Derbyshire. Despite having watched Afridi play as an opener countless times, I was slightly taken back. Although I have some great memories of Afridi opening the innings for Pakistan, I do have my fair share of regular ...
Read Full Post
When the eighth ranked cricket team met the top ranked cricket team, there was little doubt about the outcome of the game. Being optimistic after Pakistan's appalling performance in its last match against India was surely a madman's bet, but team Pakistan is predictably unpredictable for a reason. Wahab Riaz went off the field with a twisted ankle. Photo: AFP In a match where everything (except Imad Wasim's laser sunglasses) was different about the Pakistan team, South Africa was defeated by 19 runs through the Duckworth/Lewis Method (D/LS) in 27 overs. Was this down to the performance of ...
Read Full Post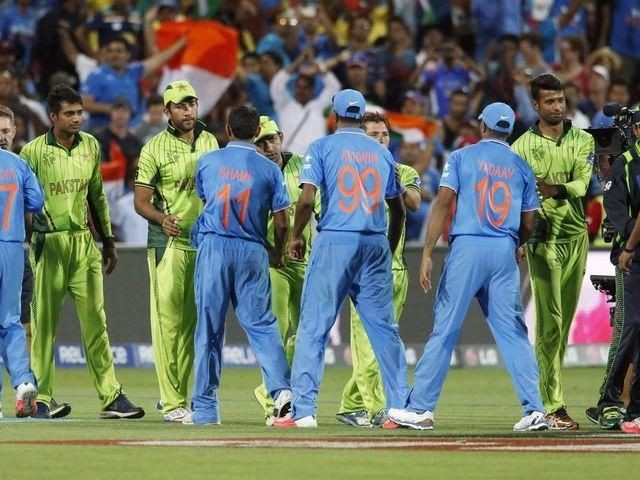 The Edgbaston cricket ground will be the pinnacle of attraction for the entire cricketing fraternity as India and Pakistan renew their age-old rivalry this coming Sunday. Although the elusive International Cricket Council (ICC) Champions Trophy commenced yesterday, you can be assured that the tournament will dive into fifth gear when these two arch rivals lock horns. Champions Trophy is the only major ICC event where Pakistan has the upper hand over their nemesis. The green shirts have claimed victory twice and suffered defeat just once in a total of three matches. Both Sarfraz Ahmed and Virat Kohli are coming into this mega event (ICC events) with their first major assignments as captains of ...
Read Full Post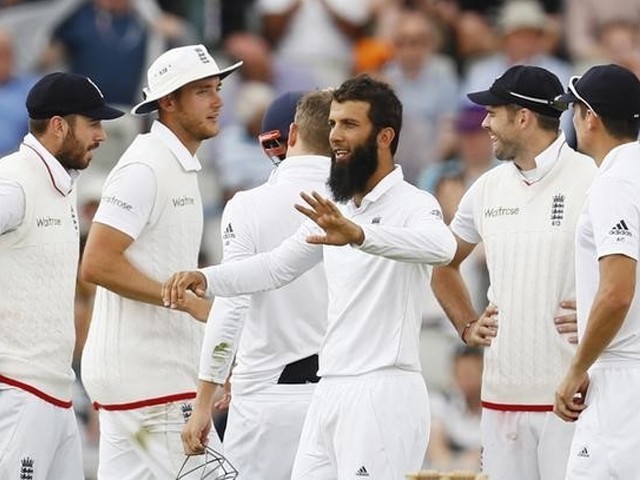 Pakistan succumbed to a distressing defeat at the hands of England at Old Trafford. England was clinical in all three departments, Pakistan were equally mediocre and the disparities were embarrassingly obvious. Surely an anti-climax after the much-awaited restoration of honour at Lord's, Pakistan was reminded that their honeymoon period was over.  Pakistan succumbed to a distressing defeat at the hands of England at Old Trafford.Photo: AFP While it would be sinful to completely downplay Pakistan's valiant effort at Lord's, Pakistan was bailed out by some individual brilliant efforts and Misbahul Haq had to come to the rescue, ...
Read Full Post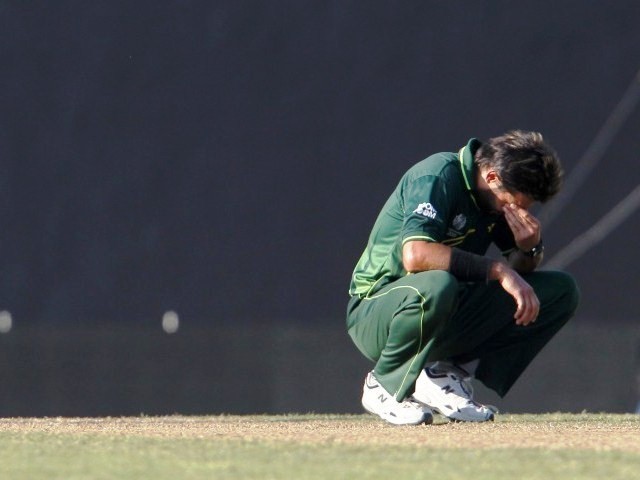 The World T20 finished on an exhilarating note. What seemed to be a hopeless match for the West Indian team, turned out to be a miraculous victory when Carlos Brathwaite hit four consecutive sixes off Ben Stokes last over. While Brathwaite will be hailed as a hero in West Indies, the same cannot be said for Stokes. His reaction after his expensive over, 19 runs on four balls, was truly upsetting, but with everything said and done, England played brilliantly as well. With Joe Root's 54 and two wickets for just nine runs, England started off great, but Marlon Samuels 85 ...
Read Full Post
February 4, 2016 marks an extremely important date in the history of Pakistan cricket. The idea which was first conceived in 2012 is finally going to turn into a reality; the curtain will rise and Pakistan Super League (PSL) will surface onto the stage of lucrative Twenty20 cricket leagues. The teams PSL has five teams; Islamabad United, Lahore Qalandars, Karachi Kings, Quetta Gladiators and Peshawar Zalmi. They were sold for a total of $93 million and the teams will battle it out for a winning title. PSL Chief Najam Sethi had promised to bring in stars of the T20 format in the ...
Read Full Post
Time to hunt some Kiwis! Wellington will host the series decider this Friday when Pakistan and New Zealand go head-to-head in the third and final T20 match in Pakistan's tour to the land of Kiwis. So far both teams have been in prime form at different instances with Pakistan winning the first T20 through a magnificent all-round performance (less than two drop catches) while Williamson and Guptill stole the show for the Kiwis on Sunday with awe-inspiring performances with the bat. Both teams have a lot to prove in the third match. Both teams have a lot at stake. ...
Read Full Post
As we all know, Australia and India are no strangers to international cricket triumphs. Both sides boast of powerful batting potential, currently glued together by just two young guns, Steven Smith and Virat Kohli. These batsmen are worthy of profuse praise, that's for sure, given their careers are backed by super numbers and zero hype. But the real question is, does that justify a convincing contrast between the two? Statistics indicate a clear no. Allow me to throw in some numbers and explain just why. Imbalanced comparisons: Ratio of matches to runs First things first, Smith has been an irregular customer for ...
Read Full Post
On the eve of the 2011 Cricket World Cup, when Sohail Tanvir sustained an injury and the 21-year-old Junaid Khan was included in the squad without any experience in international cricket, a few eyebrows were raised on his selection, but selectors thought that in Junaid, the left-arm quick, they had found a replacement for Muhammad Amir, who was at that time banned from international cricket for five years.  Having been partnered with Amir at the 2008 Under 19 (U19) Cricket World Cup, there was no doubt about Junaid's talent, and while announcing his selection, the Chief Selector, Iqbal Qasim said, "He ...
Read Full Post
It ended in a way that it should not have; with logistical problems and the unpredictable weather having the final say. But even during these anticlimactic moments, the impact of the series will not be forgotten anytime soon. After a dry spell of six years, international cricket had returned to the green land. Normally, a series between the ninth and 10th ranked sides in the world would not generate much interest amongst cricket lovers and fans, but this was no ordinary series. This series allowed our Pakistani players to play in their home ground and in front of their people, who were longing to see their heroes ...
Read Full Post