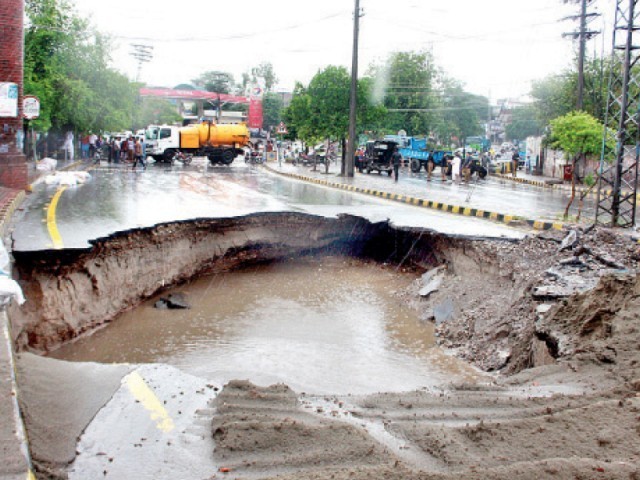 When it rains in Pakistan, the words of Ardeshir Cowasjee seem very pertinent: "Gutter tou bana nahi saktay, atom bomb banatay hain". (They cannot even make a gutter but are making atom bombs). Rain, a blessing of nature (or should I say curse in disguise), has wreaked havoc in parts of Punjab and Kashmir. It has not only cost lives and casualties, but also led to the spread of water-borne diseases. These torrential rains have flooded areas where lands have been cleared, people have been displaced and livestock has been harmed. One wonders then whether authorities, such as the Water and Power Development Authority (WAPDA), Water and Sanitation ...
Read Full Post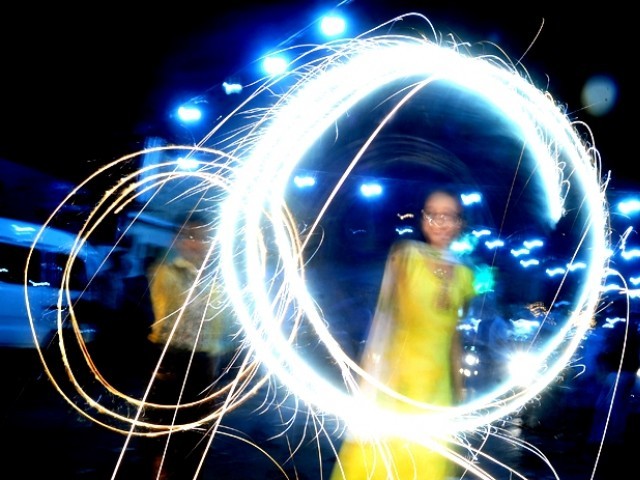 Shab-e-Barat used to be my favourite festival. Yes, 'festival' and like all festivals, Shab-e-Barat was entertaining, fun and spiritual. And for a crazy kid growing up in Lahore during the 80s and 90s, it was probably a little adventurous and unsafe too. The local marketplace would host tens of stalls selling all kinds of fireworks known to man. All the kids in the neighbourhood would save their pocket money for months to be able to buy their fill of patakhay. The most popular fireworks included the Anaar (a fountain of fireworks), the Hawaiyaan (rockets) and the Bum (bombs, but not the kind that would explode and destroy half a city ...
Read Full Post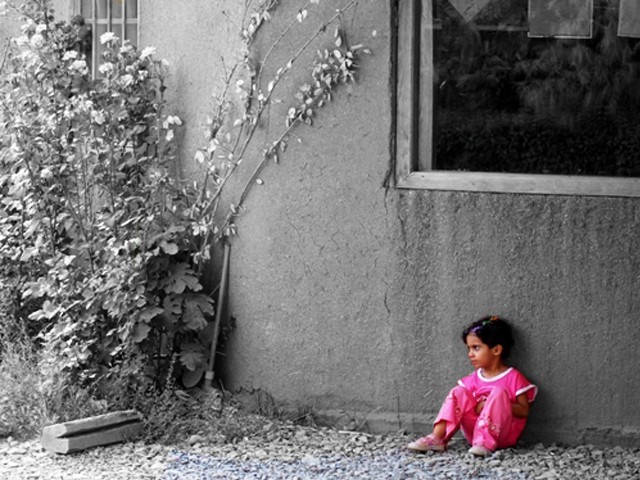 Come home my child, school is over It has been blown up I know some of your mates have been taken Their parents, shattered, battered, broken Come home my child, In the mountains, it has been snowing flakes of bombs, flames so white, Shards and shrapnel, snowballs bright In the name of God some slaughter In the name of God others fight we the people, we the fodder Live to face our gory plight To enormous events we have been destined First the poverty, then the quakes, Then the militants, now the drones, Come home my child, far from the agony Away from the war with no end in sight Come home to my dreams There's peaceful ...
Read Full Post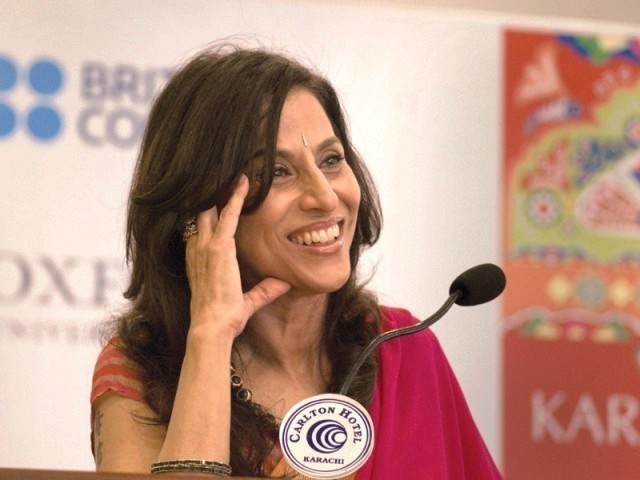 Foreign correspondents like conjuring the "books, not bombs" angle to justify the expense of flying down to Karachi to hear a bunch of people talk about politics and their books (in that order). But at this year's Karachi Literature Festival there were bombs everywhere. Pervez Hoodbhoy led a discussion on bombs of the nuclear kind, Ayesha Siddiqa lobbed a few verbal bombs in Anatol Lieven's direction for not nursing sufficient hatred for the Pakistan Army while Mohammed Hanif even dropped the deadliest bomb of all: the F-bomb. I began my annual pilgrimage to the Karachi Literature Festival by making a mental ...
Read Full Post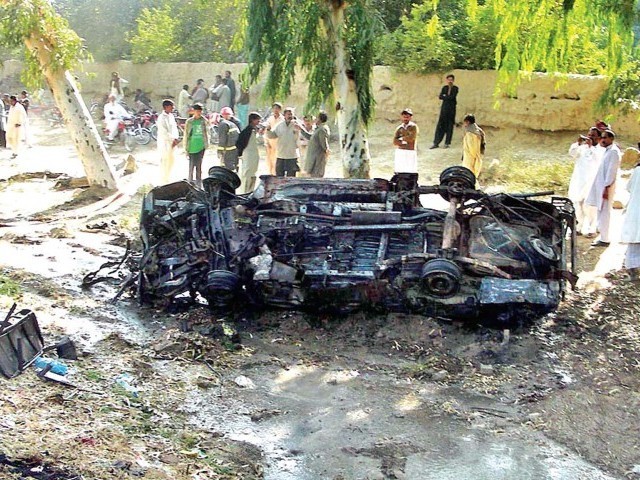 When the first blast occurred on the GT Road killing nine people in July, it was just a freak accident. In less than six months, however, the once never-heard-of-before-freak-accident has become an all-too-common occurrence, with power players blaming each other and submitting petitions to the already-overworked courts. As this happens, many of the vans and buses being used in public transport even now are running time bombs since in many of them the high flammable gas methane often leaks. But some two months ago, when the leading cause of unnatural Pakistani deaths was not a case of exploding methane storage tanks, a less-reported ...
Read Full Post
"I am only one. But still I am one. I cannot do everything. But still I can do something. And because I cannot do everything. I will not refuse to do the something that I can do." Edward Everett I don't know who started this war or how it will end – I only know how it came to be. On September 11th 2001, I watched helplessly as the twin towers collapsed. Even a decade after this unfortunate day, the world is reeling from this tragic and needless loss. I was a seventeen-year- old, aspiring to be a writer, mesmerized by ...
Read Full Post
A look through the timeline of bomb blasts and terrorist attacks indicate that a majority of attacks in Pakistan are carried out by young men – some wearing vests, others using cars laden with explosives. I believe this spells out a legitimate case to ban young men, vests and cars from public places. After all, in a country like ours which is always on high alert for terrorist attacks, we can't allow such security risks to roam about freely, can we? If you find my logic ludicrous, you might want to take a look at the recent debate on banning ...
Read Full Post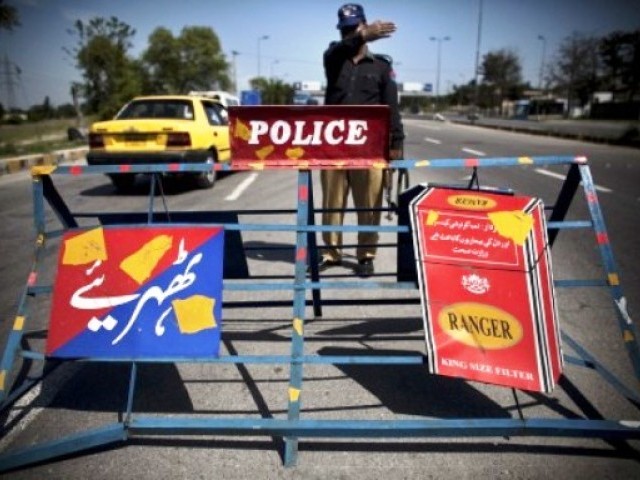 "We are standing in a field of a hundred bombs." One of my colleagues has a penchant for dramatic statements, but this time he was not exaggerating. Having recently returned from a visit to Afghanistan, he was in a position to talk about what constitutes a security hazard. A hundred cars packed snugly into the space before a road-block, with most engines running on CNG, is not merely a question of inconvenience. It is a disaster waiting for ignition. It should be self-evident that the elements seeking to strike terror look for maximum impact, given their resources. Shrines, mosques and market-places are ...
Read Full Post