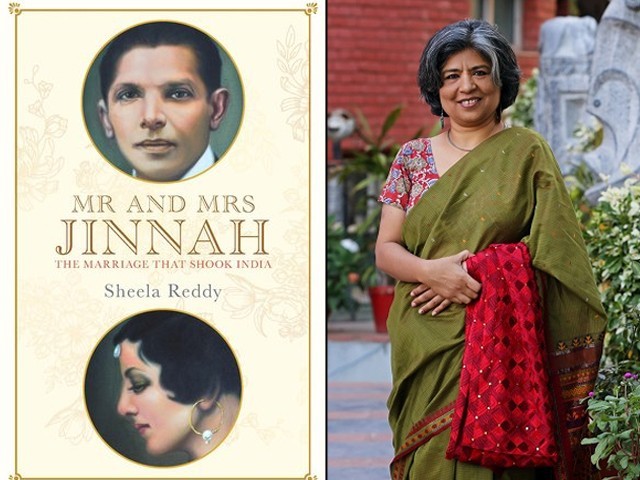 For the masses of the subcontinent (India and Pakistan), Sheela Reddy's Mr and Mrs Jinnah tells the fascinating tale of a small yet poignant romance that some people might experience in life (if fortunate enough). The book explores some of the most vivid details of the lives of Rattanbai Jinnah (Ruttie) and Muhammad Ali Jinnah, Jinnah's political stalwart for projecting his career above communal rights, and the doomed marriage that ended in separation despite the unusual love that lived on. Colonialism and the pre-Partition history of the subcontinent still enthrall the minds of both the old and the young. Since the populations of both India ...
Read Full Post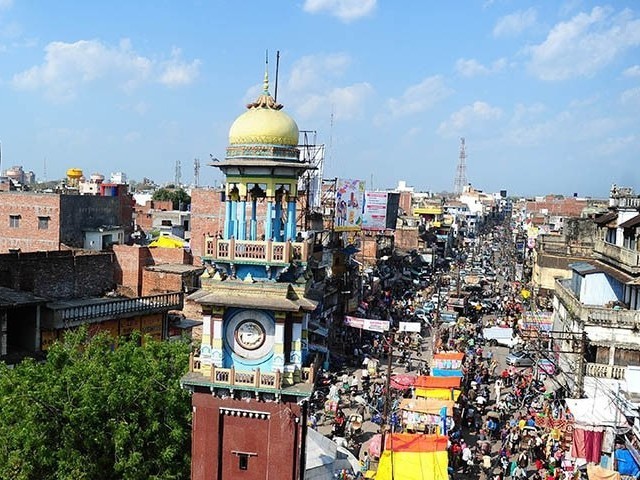 In post-independence India, Bombay became Mumbai, Madras became Chennai, Calcutta became Kolkata, Mysore became Mysuru, Bangalore became Bengaluru, and now Allahabad has become Prayagraj. Then, before the row over Allahabad showed any signs of settling down, there emerged demands to rename Muzaffarnagar to Laxminagar. The love to change names from the past continues after more than 70 long years of India's independence, and it will most likely continue on in the future as well. Although we talk of India as an emergent world power, it seems that the hangover of history is not yet over; it still lays buried ...
Read Full Post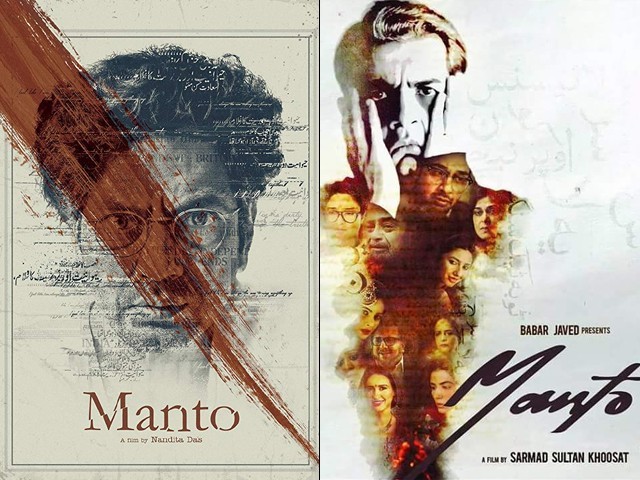 Viewing the trailer of Nandita Das's Manto was a great pleasure, especially since prior to seeing Sarmad Khoosat's biopic of Saadat Hasan Manto released in 2015, I had not seen its trailer. Comparisons of Das's version with Khoosat's trailer will seem inevitable, even much-needed, given what the respective directors and main actors are trying to prove in a short span of less than three minutes, if the trailers are to be believed. Das's Manto, played by Nawazuddin Siddiqui, comes across as an iconoclast and a rebel right from the opening scene of the trailer, where Manto is shown to be in ...
Read Full Post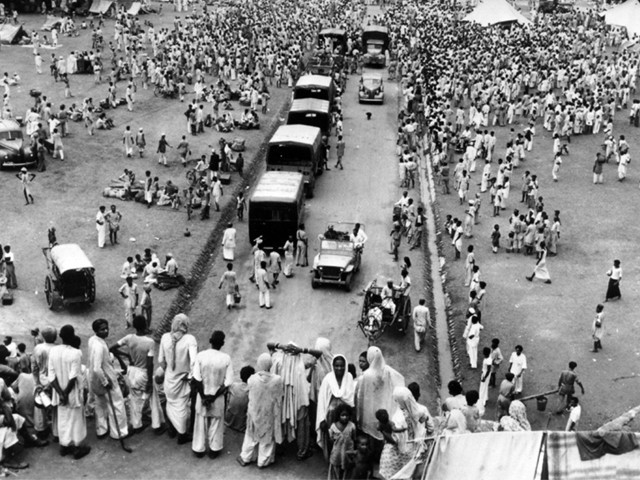 As I think of the Partition that happened 71 years ago, it feels like a memory. Though I do not possess any personal narrative of it, yet it feels like I do have one – so personal that it invokes emotions. This owes to the Partition of 1947 being a national memory in both India and Pakistan to this day. A memory that, as Pakistani historian Ayesha Jalal notes, "continues to influence how the peoples and states of postcolonial South Asia envisage their past, present and future". Despite this eminence, it feels like there is a dearth of narratives; stories that ...
Read Full Post
After directing his commercial and critical flop Bombay Velvet (2015) last year, Anurag Kashyap is back again in the lowlife underbelly of Mumbai with his crime-thriller Raman Raghav 2.0.   Raman Raghav 2.0 is a story of a scoundrel serial killer, Ramanna, who is heavily inspired by the real-life Indian serial killer of the 60s, Raman Raghav. And thus, the 2.0 in the title. As the story progresses, Ramanna's strange obsession with a young cop by the name of Raghavan thickens the plot and reveals a strange connection between the two souls. Nawazuddin Siddiqui in Raman Raghav 2.0. PHOTO: IMDB But Raman Raghav 2.0 is not just ...
Read Full Post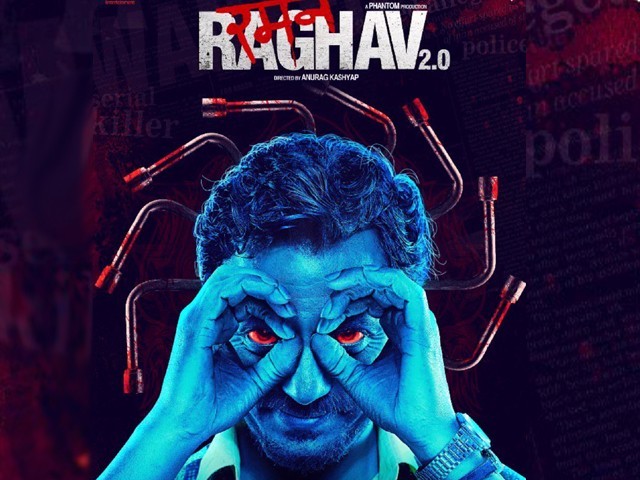 'Some men just want to watch the world burn.' There is a scene during The Dark Knight (2008), when Bruce Wayne's trusted butler Alfred, alluding to his nemesis cites a little tale about how a bandit in a forest north of Rangoon wasn't in the crime business for anything logical, rather he was simply doing it because he thought it was good sport. "Do I really look like a guy with a plan? You know what I am? I'm a dog chasing cars. I wouldn't know what to do with one if I caught it! You know, I just …'do' things!" – ...
Read Full Post
Chandini is only about four feet, nine inches tall. Her body seems to have naturally bent from the strain of having carried four children, one after another, on her waist for about a decade now. She had her first child when she was 17-years-old.   She ruefully points at her first born, a boy, who was desperately trying to reattach a broken arm to a doll's body, and says: I took one look at the child, and I couldn't stop my tears She had wanted a daughter. Jagat, Chandini's husband, earns his living by screening the trash and selling what is possible to the scarp ...
Read Full Post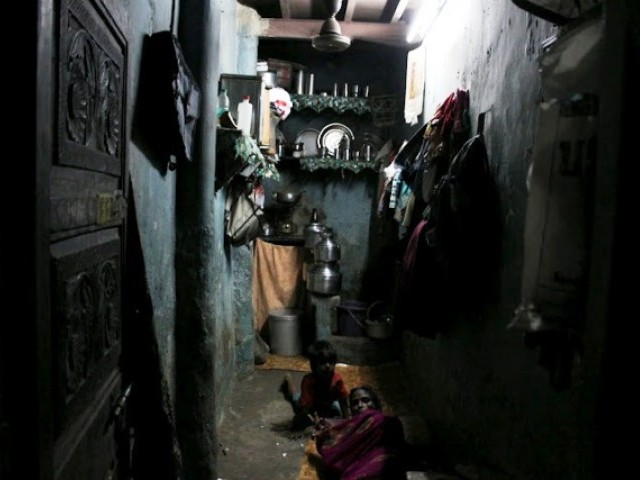 Bombay (now known as Mumbai) enamours me like it has many people. While the plane lands over the city, you see a seamless mix of shanties and high rises. It is not so inconspicuous on the ground. Riding a local train from Santa Cruz to Malad East, I gazed at the best and the worst of living conditions of the people of Bombay. I was in the city to report on the raising real estate prices in the city's slums. As I reached my destination in Dharavi, one of the largest slums in Asia, there was a strange sensation in my stomach ...
Read Full Post
I have in front of me Safar Aadhi Sadi ka (Half a Century' Journey), an autobiography by late Abdul Karim Abid, a famous journalist. It's a journey full of detours, as should probably be expected considering Abid was not the kind of journalist who kept himself to professional matters. He was in fact the kind of person who participates in and is part of the political goings-on of his times. When such a person takes to writing there is a lot in the narrative for the reader. The difficulty is a narrator who speaks of his role in what went on ...
Read Full Post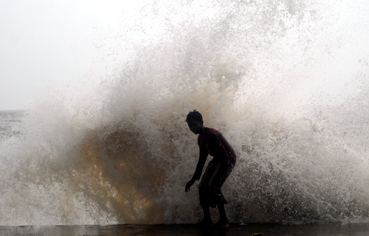 The monsoons have always been special for every Bombayite/Mumbaikar, and no matter how much the BMC (Brihanmumbai Municipal Corporation) tries to make us hate the rains with the potholes, mismanaged traffic and water logging, one can't help love the monsoon magic. The city looks the best during this season as the skyline changes colours from different hues of crimson to blue to grey. Those endless walks on Marine Drive, Carter Road and Worli Sea Face suddenly seem to have a different appeal all together. The wind blows through your hair and the waves kiss your cheeks during high tide and splash ...
Read Full Post