After the success of Dhamaal and Double Dhamaal, Indra Kumar proved that he knows the art of producing hilarious movies, and now he is back with chapter three of his major hits. The upcoming comedy-adventure, Total Dhamaal, will see Madhuri Dixit and Anil Kapoor paired together yet again. Photo: Screenshot The on-screen pair of Kapoor and Dixit was the most sought after pairing in the 90s and they will be sharing the screen space after 19 years (their last film was Pukar in 2000). From the trailer, it looks like Dixit is in her usual perfect form ...
Read Full Post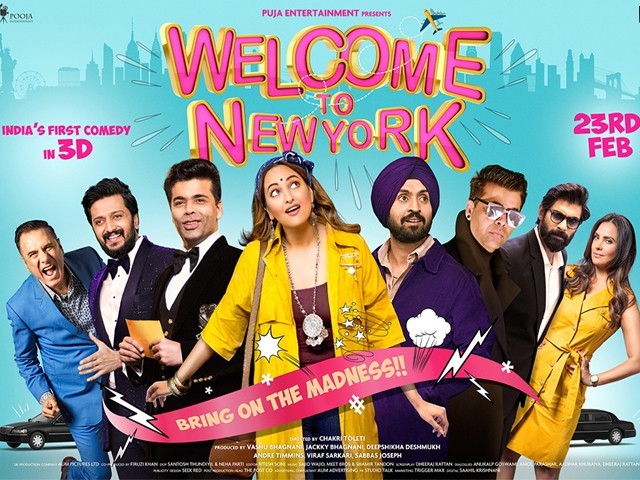 Some films can be declared hits or flops even before they release, based on the strength of their trailers and the audience's response to it. Watching the trailer of Welcome To New York – which is director Chakri Toleti's first venture in Bollywood – instigated a feeling of disappointment not unusual in the industry, as audiences wondered what the plot was and why they should go to the theatres. Even though the cast has a plethora of popular names, in terms of its content, the film did not appear to offer much to get excited about. The film is set amidst the backdrop ...
Read Full Post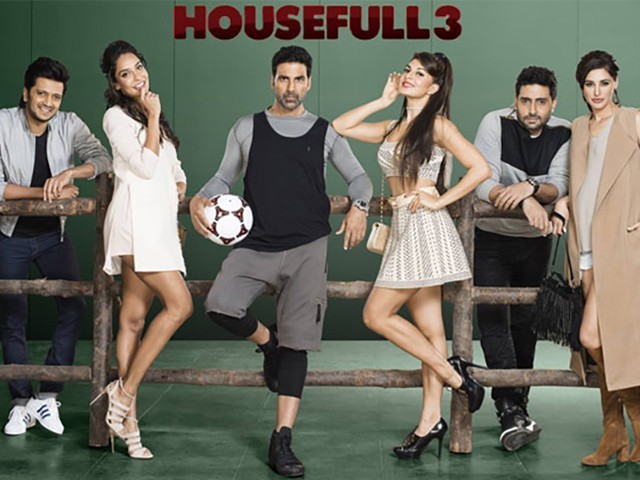 How is it even possible that you go watch a movie with zero expectations, but yet walk out of it feeling utterly let down. And that my friends, is precisely the kind of feat the third instalment of the Housefull series managed to pull off. Promoted as a rib-tickling screwball comedy, the only reaction Housefull 3 got out of yours truly was that of head-scratching. It surely must be a record of some sorts making a 145 minutes long comedy where not a single joke lands. So in between all the failed attempts at humour, there is this laughably ridiculous plot ...
Read Full Post
Rohit Shetty is known for his star studded cast, comedy capers which are stuffed with silly jokes, senseless scripts, unbelievable coincidences and over-the-top blasts that fling vehicles in the air. Whenever Shahrukh Khan and Kajol have appeared together on screen, the audience has burst with love. The new box office records are a testament to that.  The duo's popularity is reminiscent to that of Amitabh Bachan and Rekha. No other on-screen couples  have been adored by fans as strongly as these two. The young and multi-talented heartthrob Varun Dhawan is considered the next big "entertainer" in B-town. Photo: ...
Read Full Post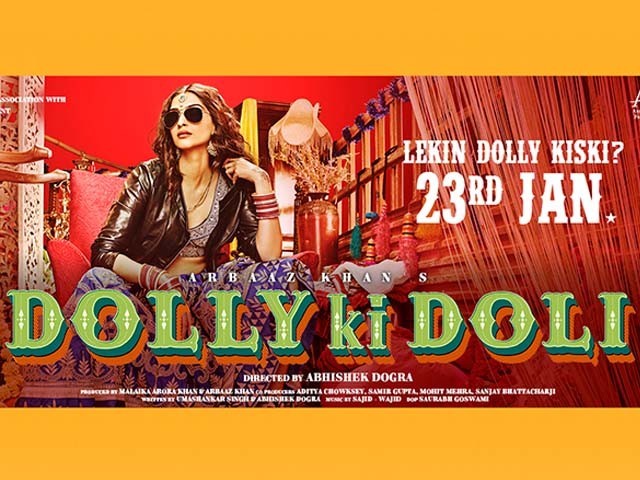 Dolly Ki Doli is a cinematic venture that has been hyped up beyond understanding. One reason that comes to my mind, surrounding this hype, is the fact that this is the first time Arbaaz Khan, Salman Khan's baby brother, has chosen a lead who is not his own brother. Dolly Ki Doli revolves around a con artist named Dolly (Sonam Kapoor) who marries young men from different backgrounds and religions, and then steals their money. To help her complete such feats, she has a gang of con artists who act as her family members. Zeeshan Ayub (one of the 'family members') extracts information ...
Read Full Post
PK has undeniably been the most anticipated movie for the last few years. Apart from Aamir Khan's fans, even film critics have been waiting to see producer Vidhu Vinod Chopra's and director Rajkumar Hirani's combination of magic. PK revolves around a wide-eyed, rebellious yet innocent stranger in a city who goes by the initials of PK (Aamir) and the people he meets whilst exploring the new city. His journey starts from the middle of Rajasthan where he befriends a man named Bhairon Singh (Sanjay Dutt). Bhairon makes PK feel right at home but eventually, PK has to move on with his journey ...
Read Full Post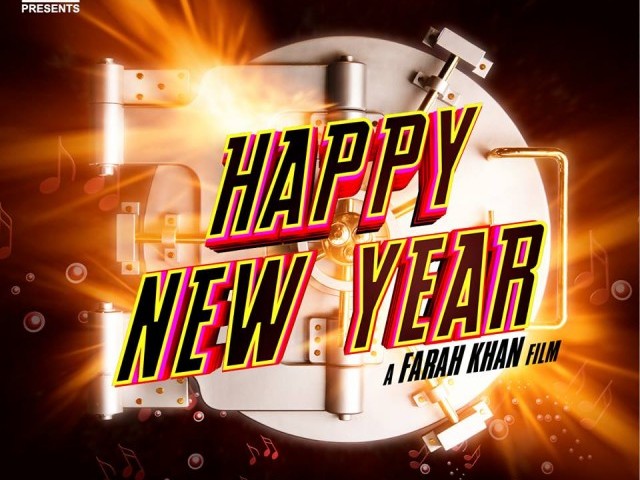 Farah Khan (the choreographer-turned-director) brings another enterprise titled Happy New Year, with her ever-favourite 'superstar' Shahrukh Khan. A brief introduction to Happy New Year is that it's produced by Shahrukh and Ghauri Khan, is overstuffed with actors and is a tale of revenge. Charlie (Shahrukh Khan) plans to take vengeance from Charan Grover (Jackie Shroff), because of whom his innocent father (Anupam Kher) was locked behind bars for 12 years. To execute his plan smoothly, Charlie gathers a team of misfits, including a self-declared Parsi stud named Tammy (Boman Irani) who is a specialist at breaking sophisticated locks, a partly deaf, former army bomb squad expert, ...
Read Full Post