More than a decade after they first conquered the big screen with what turned out to be an instant Pixar classic, the Parr family is back for their second adventure in Incredibles 2, a return to the world created by Director and Writer Brad Bird that revisits much of the same turf as the original but makes sure it never ceases to be fun. Our protagonists – parents Bob (voiced by Craig T Nelson) and Helen (Holly Hunter), and their kids Violet (Sarah Vowell), Dash (Huck Milner) and Jack-Jack (Eli Fucile) – are, once again, dealing with ostracisation. Superheroes are still ...
Read Full Post
Tinseltown's fascination with the Vietnam War has manifested itself in many guises over the years. Right down from Francis Ford Coppola's Apocalypse Now, all the way up to Stanley Kubrick's Full Metal Jacket, with Tom Cruise's Born On The Fourth Of July and Robin Williams' Good Morning Vietnam positioned somewhere in between – almost every imaginable genre has been covered by nearly all the major directors and actors. It was thus only appropriate that one of the greatest living filmmakers of our time got in on the action too. With the release of the trailer for The Post, it is now time for Steven Spielberg to traverse the oft-travelled trail from Hanoi to Hollywood. ...
Read Full Post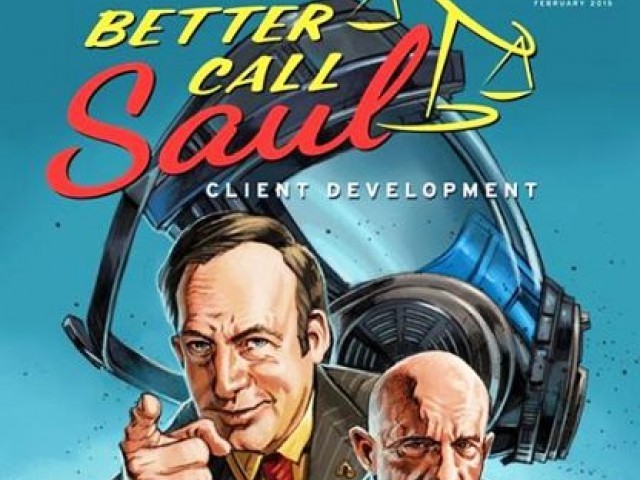 Better Call Saul has a lot riding on its shoulder. It comes from the creator of Breaking Bad, Vince Gilligan. Not just that, it also acts as a prequel and a spin-off of Breaking Bad as well. With such strong pedigree and lineage, it is only natural to have colossal expectations with this show. And thankfully to our relief, the show doesn't disappoint. Better Call Saul is the origin story of Saul Goodman (Bob Odenkirk), the shady, street smart and shrewd criminal lawyer we all came to love in Breaking Bad, who was always by the side of Walter White (Bryan ...
Read Full Post