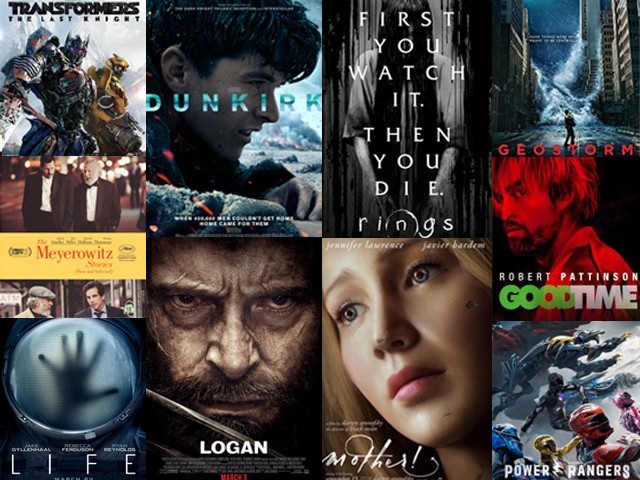 This has been another banner year for Hollywood, and while there have been the usual crop of mediocre and bad films that are better left ignored, there have also been a number of great films that continue to give us a reason to go to the theatres, while also setting new standards for the art of story-telling and stretching the very boundaries of cinema itself. As we near the end of this year, the time has come to celebrate the best, and vilify the worst that 2017 has offered! 5. Mother! Darren Aronofsky is no stranger to exploring strange and exceedingly bewildering stories. ...
Read Full Post
While movies should solely be judged on artistic merit, contemporary cinema is not lucky enough to have been afforded this particular luxury. Amongst various other influences, one factor that can really seal the fate of a modern movie is whether it can pass the Bechdel Test. For the uninitiated, the Bechdel Test asks whether a work of fiction features at least two women who talk to each other about something other than a man in the movie. While the aforementioned test might sound arbitrary to some, its primary purpose is to call attention to gender inequality in fiction. For the record, numerous of recent ...
Read Full Post
As the age-old saying goes, visitors, like fish, stink after three days. And currently, there is no better person than Jennifer Lawrence to vouch for this truism. The full length trailer of J-Law's present beau's latest production, Mother! has just dropped and it's fair to say that Lawrence is having a tough time dealing with some uninvited house guests. Following 2014's Noah, Darren Aronofsky – apart from getting serious with The Hunger Games star – had been working on this highly discreet project which is thought to be loosely inspired by Roman Polanski's horror classic, Rosemary's Baby. Noah was a disaster of Biblical ...
Read Full Post
The Oscar nominations were announced early on the morning of January 26th. The list of nominees almost always includes overrated films, which the Academy proudly hand out in little envelopes, while viewers complain about them. When The Social Network got the nod for eight Oscars, including Best Picture and Best Director, it was an outrage. It's exactly how I felt the year Slumdog Millionaire walked away with eight Oscars; disbelief, a sense of 'are they joking?' and then finally, resignation. After all, it is the Oscars, and we know it is about politics. This was as close to a golden year as the Academy could ...
Read Full Post
Do you remember the last time you left the cinema shaking with excitement? And not shaking because they put the air conditioning on too high (why do they do that)? The last time this happened to me was when I left the cinema at midday without an ounce of guilt in my body, after watching a little film called Avatar. What's with the presence-or lack thereof-of guilt, you may ask? Well, I had woken up at 8am, on Mothers' Day no less, to sit all by my lonesome, in the best seat in the house at the IMAX theatre to watch Avatar. ...
Read Full Post