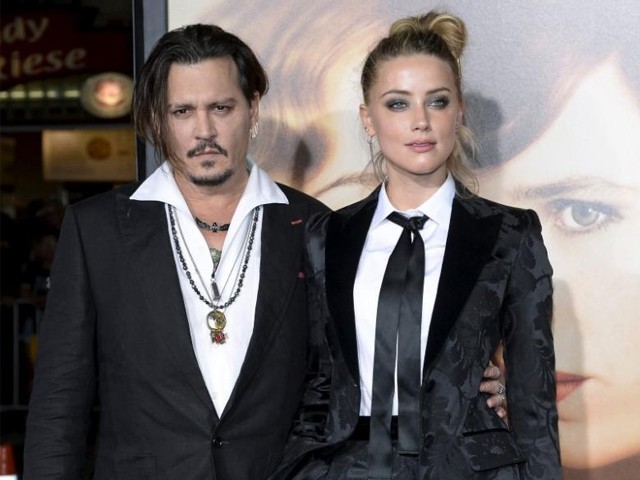 Last week, actor Johnny Depp hit his former wife Amber Heard with a massive $50 million lawsuit, which alleges that Heard's claims of domestic abuse against Depp were a "hoax" intended to "advance her career". Not only is Depp arguing that his then-wife's case was completely fake, he is also alleging that he was the victim of domestic violence. Depp's lawyers claim to have a lot of evidence, including almost 87 video surveillance clips from around their home and testimonies of numerous witnesses including the couple's friends and neighbours. Even though the court of public opinion has already demonised Heard ...
Read Full Post
Harvey Weinstein, Bill Cosby and now R Kelly. Like countless other men, these men were accused and guilty of sexual abuse and assault against women. Here is the situation that continues to baffle many people including myself: when a woman claims she was sexually abused or assaulted, the man in question always tends to deny it. Why does our society and justice system always defend the man? Despite living in a time and society where we want to empower women, why are they not being listened to in the first place? Believe it or not, there are enough people out there who ...
Read Full Post
It's been a year since the #MeToo movement took the world by surprise and storm, changing the way we see the world as brave voices unmasked the predators among us. But the past year has offered us all a mass of contradictions. On the one hand, countless women have spoken up and we've seen allegations against more famous men than ever before. However, at the same time, nothing concrete has happened. It's almost as if women speaking up against men do not really achieve anything, as men always have each other's backs, and more often than not sadly, women ...
Read Full Post
After I took my last exam at college, I walked towards the founder's garden on campus and sat down on a wooden beach chair. I kicked my legs up and started working on my paper; the last one due before I was free for the summer. But amidst the heat and the groups of college students socialising, smoking or eating from food trucks, the letters 'O'Connor' gleamed and mocked me in the summer sun. Patrick O'Connor was the chair of the board of trustees at Temple University, a public college in Philadelphia, and a few months ago, O'Connor Plaza was renovated ...
Read Full Post
Christine Blasey Ford recently accused an attorney and a sitting judge of the United States Court of Appeals for the District of Columbia Circuit, Brett Kavanaugh, of sexually assaulting her in the early 80s, when they were both in high school. Kavanaugh was nominated for a position in the Supreme Court by Donald Trump and after finding out that her perpetrator may go on to be a part of the top court, her civic duty compelled her to bring her past into the spotlight.  The Senate held a hearing for this purpose, to decide whether or not Ford's allegations hold some truth. Kavanaugh testified ...
Read Full Post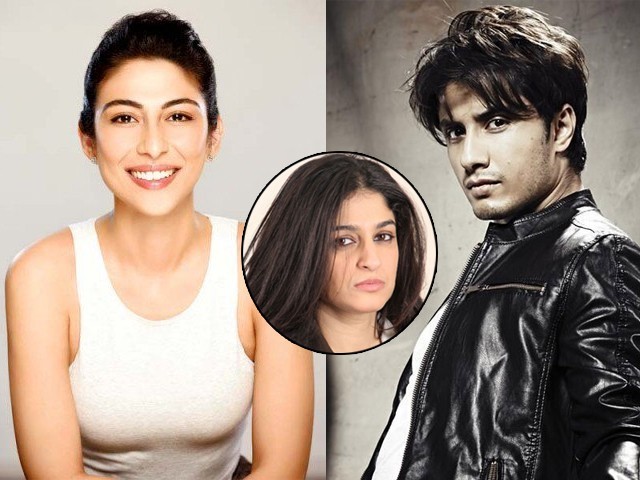 Every Pakistani is familiar with Nadia Jamil. Her Twitter bio describes her as an activist, amongst many other roles, and thus far her activism on social issues, particularly child sexual abuse, has garnered her many admirers. She can also be described as a feminist, by her own admission of what she understands feminism to be. Feminism to me is equal opportunity and equal respect ✊ https://t.co/637NQ0vKNQ — Nadia Jamil (@NJLahori) April 23, 2018 I have a lot of wonderful friends who are men. If feminist means believing men & women are equal,have equal rights 2 equal opportunity & RESPECT, have the ...
Read Full Post
This year is definitely a year for women. At the start of 2018, the careers of Harvey Weinstein, Roger Ailes (now deceased), Bill O'Reilly, Bill Cosby and Kevin Spacey (although the allegations were from men) decimated due to sexual assault allegations. It seems the propensity for women to come forward and report indecent behaviour by powerful men is now on the rise.  Now it seems every faucet of life, from sporting events and Larry Nassar's incarceration, to Hollywood and now the world of charities and NGOs, is slowly turning on. Recently, atrocious allegations were revealed by news outlets of the use of prostitutes by ...
Read Full Post
Something strange has happened amid the recent allegations levelled at Kevin Spacey by actor Anthony Rapp, who claims Spacey assaulted him – then aged 14 – at a 1986 Hollywood party. Oddly, nobody has asked Rapp what he was wearing at the time. Nobody asked why it took him so many years to report the abuse. Nobody asked if he were being paid to speak out, was a gold-digger, or just wanted attention. Nobody asked if he had a grudge against Spacey, or was a man-hater. Nobody asked why he freely went to Spacey's house, or said he shouldn't have been there. Nobody ...
Read Full Post
This Islamabad-based eatery is named 'Table No. 5', but perhaps they should call themselves 'Mentally Unstable No. 5'. If you thought that joke was bad, then get a load of these.   If their sexist 'humour' wasn't nauseating enough, their food is named after celebrities such as Sean Penn and Bill Cosby. You know, men who have a record of physically and emotionally abusing women. Take Sean Penn for example: Cracked: "After he got good and drunk (again), Penn climbed into Madonna's house, where she was alone. He then grabbed her, tied her to a chair, and assaulted her for hours, both physically and emotionally. He then went out ...
Read Full Post
For years we've made fun of the Catholic priests fondling with young ones. Their ghastly and heinous acts of insensitivity disgust our spirits and we all abhor such practices. I once stopped by and spoke to John Wojnowski, himself a victim, on Massachusetts Avenue, Washington DC, who has been protesting for years, trying to bring the world's attention to the abusive ways of the clergy. He told me his appalling story of how a priest abused him during his childhood and how difficult it was for him to get over the traumatic event, something that scarred him psychologically for his entire ...
Read Full Post