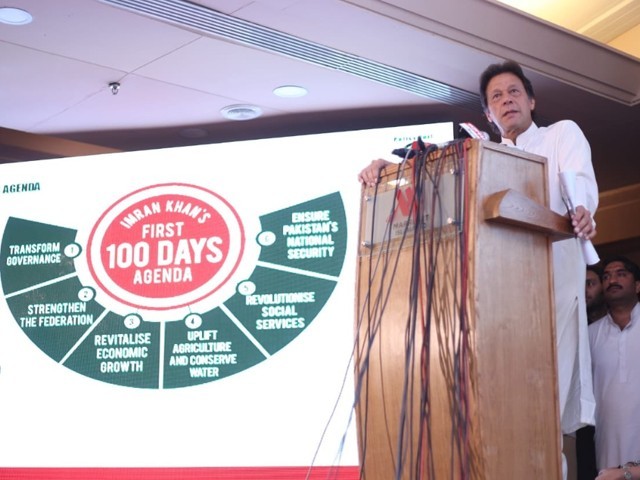 On May 20th, Imran Khan and the Pakistan Tehreek-e-Insaf (PTI) brethren took to the stage in Islamabad to reveal a wide-ranging legislative agenda that the party hopes to focus on, if it is elected into office in the upcoming general elections over the summer. The agenda included ambitious agricultural and developmental reform, as well as plans for the bifurcation of the Punjab province, with detailed plans for the incorporation of Federally Administered Tribal Areas (FATA) into Pakistan's legal jurisdiction. The conference ended with a few words from Pervaiz Khattak, perhaps the conference's most important: "The media must not take this to ...
Read Full Post
My name is 'Aam Aadmi' (literally a 'common man') and I am a 35-year-old with two children. I live in the not-so posh areas of Karachi with a monthly income of Rs50,000 per month. I used to take pride in being a middle-class citizen of Pakistan. My life revolves around the first of every month – supposedly salary day. By the end of the first week of each month, my salary disappears from my account and I go through the ordeal of an 8 to 6 job, which, if you live in Karachi, extends to an 8 to 8 since ...
Read Full Post
Thar's veteran politician, Rana Chandra Singh, once commented on the size of Umerkot's Lanba ground in Dhatki, "Lanba ground Kachhi menhan Bhari ya Bhutto re Dikri." (Either the southern rain has the power to fill the Lanba ground, or the daughter of Bhutto.) Those were the days when Sindhis, both Muslims and Hindus, chose to name their children after the famous Bhuttos. There are many Zulfikars, Bhuttos and Benazirs in Sindh and people once took pride in such names. Similarly, when Zulfikar Ali Bhutto was hanged, many who had named their children Ziaul Haq, changed their children's names immediately. Now, you will rarely come across a person named Zia in Sindh. Pakistan People's Party (PPP) represented the people; PPP represented the ...
Read Full Post
With success of the massive public gathering in Larkana, Imran Khan has made a knock-on effect on Pakistan Peoples Party (PPP). Whilst everyone in the political arena was waiting for the outcome of this rally, many said it would be difficult for the cricketer-turned-politician to gain a foothold in Sindh – often considered the political backyard of the PPP; others were counting on his failure, hoping that this jalsa would be the cause of Imran's fall. However, on the contrary, Imran made a very strong statement; a show of strength, attracting a healthy crowd at the Larkana rally and, therefore, creating a serious stir ...
Read Full Post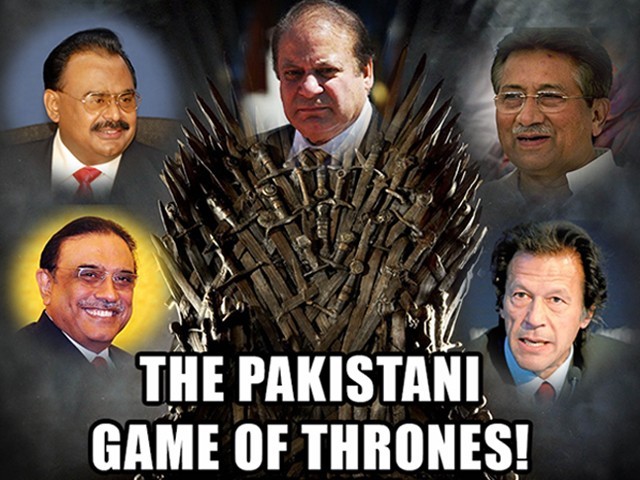 When you're a die-hard fan of Game of Thrones (GoT), you cannot help but categorise every person you come across to a certain House from the plot. However, the recent developments in Pakistani politics and the prevalent power struggle between every influential political party provoked me to come up with my own version of GoT. So, Lords and Ladies of Westeros, I present to you, Pakistan's very own Game of Thrones: The Sharifs as the Lannisters They are rich and always pay their debts, or well at least they say that they do. When they're in power, they divide the whole kingdom amongst the family ...
Read Full Post