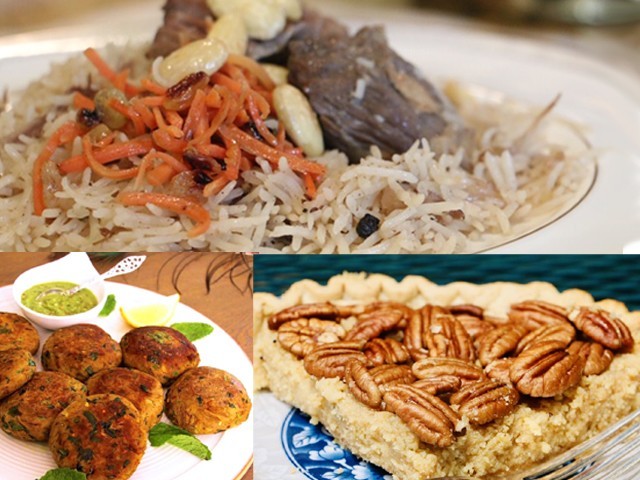 Pakistanis living abroad celebrate Eidul Adha with the same spirit and fervour as they do back home. This colourful occasion unifies us as we joyously spend time with friends and family and share elaborate meals. Eid has unique significance and symbolism, both culturally and religiously. I profoundly enjoy Eid as it takes me down memory lane and connects me with my childhood. The joy of going out for shopping on chand raat, buying colourful dresses and bangles, and adorning our hands with henna, are all fond memories. I remember my siblings and I keenly waiting for eidi, enjoying meals together as a family. I ...
Read Full Post
It is utterly preposterous to even try searching for the perfect beef burger. Much like life and art, a beef burger is not meant to be perfect. The true mark of a handcrafted burger is its imperfection. Just like snowflakes, no two handcrafted burgers are ever the same, thus the holy grail of a great burger joint lies in its consistency. The bread, the condiments and the beef, all mix differently to make each bite an experience. A beef burger entices our most basic instincts. It is the conquest of man over its hunt. A piece of meat of your choice, slaughtered, grilled and ...
Read Full Post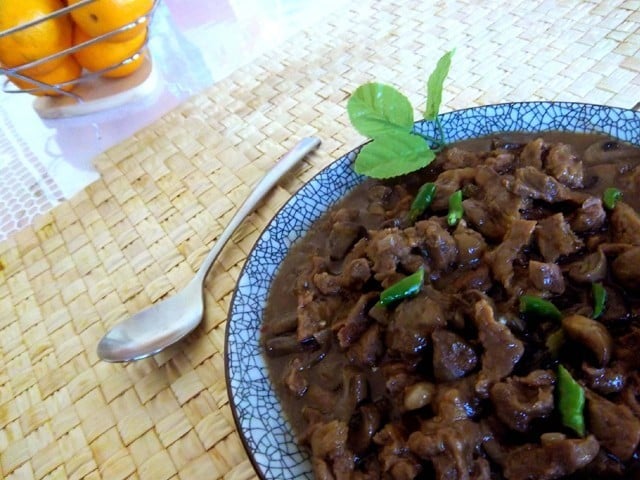 After my surprising success with the Thai Green Chicken Curry last week, I couldn't wait to try out another oriental recipe. And then yesterday, I spent a while organising some of my recipes on the blog and came to realise that I have a lot of recipes which use chicken but not anything with beef or mutton. Sometimes I tend to write chicken/beef under the ingredients but that's about it. So this is my first recipe using beef. Okay, so this is supposed to be another 'Thai' cooking recipe but I'm still not sure if it sounds more Chinese. I think I'll ...
Read Full Post
Imagine if you are a vegetarian Hindu and hold the cow sacred, that beef is shoved into your mouth. Imagine if you are a staunch Christian, that you are forbidden to baptise your newborn baby. Painful? Yes. Some of us may even say what's new in this, and Pakistan's minorities have suffered this and more. And they have. And no minority anywhere in the world should have to go through this. But there is a huge difference in this and what is happening to the Muslims in Xinjiang province in China. In Pakistan, this is done at the hands of extremists. But ...
Read Full Post
We, Pakistanis, love our barbeque and our Eidul Azha is incomplete without some form of meaty delight. So, as Eid came, I decided to whip up a saucy dish for my guests. I always loved cooking on charcoal. But if you have limited time and want to serve your guests a good quality barbeque dish, then you can cook this scrumptious delicacy on the stove as well. This recipe was passed on to me by my colleague, Mrs Jabeen, who happens to be a darling and an exceptional cook. A lot of memories are attached with this recipe and I just want to thank her ...
Read Full Post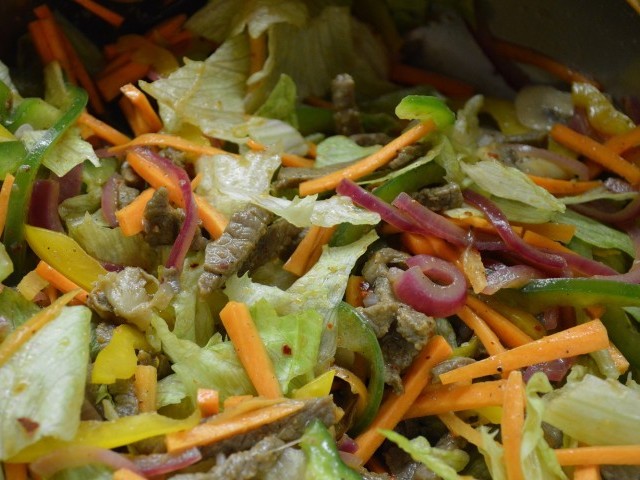 I'm sharing with you all the recipe of a delicious and aromatic salad – a refreshing change from the mayo loaded salads or the typical mixed vegetable salads we have on a regular basis. It's a full meal in itself if served with crackers or garlic bread. Here is what you will need. For the salad: 250g boneless beef (try to get undercut as its the most tender part) 1 medium sized onion 1 small sized lettuce head (I used iceberg lettuce) 1 carrot 1 bell pepper 1 cucumber 5-6 button mushrooms 1/4th cup vinegar For the dressing: 1 tsp olive oil 1tsp soy sauce 4 tbsp lemon juice or 2-3 tbsp vinegar 1 ...
Read Full Post