Whether it is the fashion industry with their unrealistic beauty standards, politics with their manifestos and sham alliances, biased education systems with fixed agendas or desperate-for-profit corporations and their misleading claims, we are on the receiving end of tons of lies everyday. Despite honesty being a virtue everyone strives for, dishonesty is omnipresent.  However, I aim to specifically shed light at what the honesty of women means under the patriarchy, the forced and institutionalised dishonesty they have to engage in under this system and what affect that has on them. I argue that women are expected to lie all their ...
Read Full Post
"Mashallah! Bohat pyari hai aap ki bahu!"  (Your daughter-in-law is very pretty) "Bahu hai aap ki? Khoobsoorat hai!" (Is she your daughter-in-law? She is beautiful) These are the type of comments that I, a newly married bahu, gets to hear whenever my mother-in-law introduces me to relatives and acquaintances in social gatherings. Some people are very straight forward and say it right away to my face, while others pass comments on my looks in their gossip sessions. Though they are making an effort to praise me via these comments, I never take them as compliments. In fact, I don't like it at all. I feel that everyone ...
Read Full Post
I was nervous as I entered a room full of ladies, anticipating the scrutiny and the consequent remarks. The response confirmed my fears; right after greetings, I was bombarded with remarks about the weight gain and also the dreaded query about whether I was pregnant. Someone rightly said that don't ask a woman if she is pregnant unless you see the baby's head crowning. I guess the question is aimed more at making the person uneasy rather than the actual literal intention. The first thing that anyone notices about you these days, whether it's in pictures or in person, ...
Read Full Post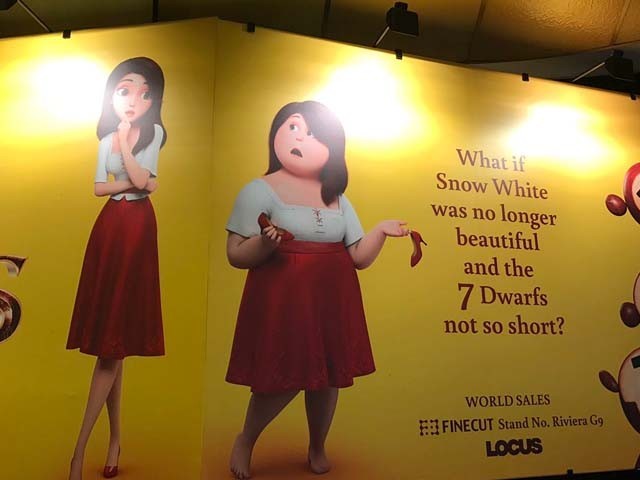 "What if Snow White was a little healthier and the dwarves were less perverted?" is perhaps what the poster for the new Snow White film should have said. Instead it said, "What if Snow White was no longer beautiful and the seven dwarfs not so short?" What if the marketing team of the South Korean children's movie, Red Shoes & the 7 Dwarfs had more sense? The movie seems to have taken a rather strong and suggestive tone regarding breaking stereotypes, showing a version of Snow White that is a heavier girl unperturbed by the notion of "proper" behaviour that is commonly expected of ...
Read Full Post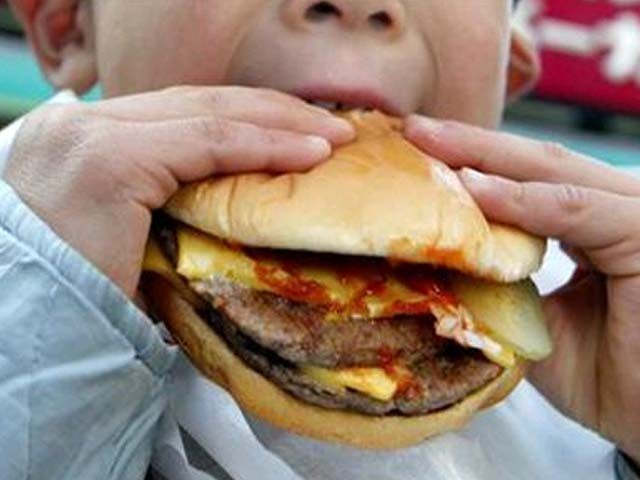 Hello! I am a man and I cheat on my diet. I cheat on my diet with cheese burgers, kebabs, lamb legs, mutton chops, cheese omelettes, macaroni, pastas, lasagne and deep fries. Sometimes I cheat in the day, sometimes I cheat at night. Sometimes it has been days that I have not cheated, while others I cheat many times a day. There have been incidents where I promised my wife that I am going to an office party involving nothing but salads but have ended up in a posh restaurant eating promiscuously the whole night. Do I feel guilty? Yes, I do! Every time! But there is an animal inside ...
Read Full Post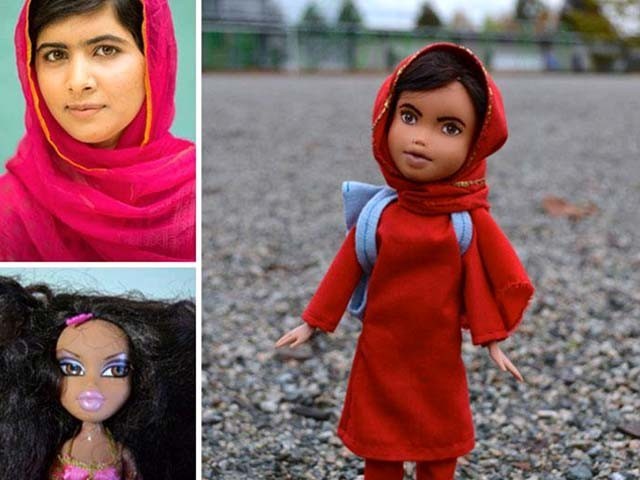 Nothing in our world happens without meaning or impact. In every moment, we absorb different forms of energy from whatever our surroundings hold, especially in the tender stage of childhood. Toys, for one, might simply be seen as objects children play with, but is there a chance that they too have a deeper meaning and effect on the minds and personalities of minors?  Toys also play a part in implementing gender roles – we all have seen little girls playing with dolls, and boys being given toy cars or guns to play with. I, myself, was fond of dolls as a child ...
Read Full Post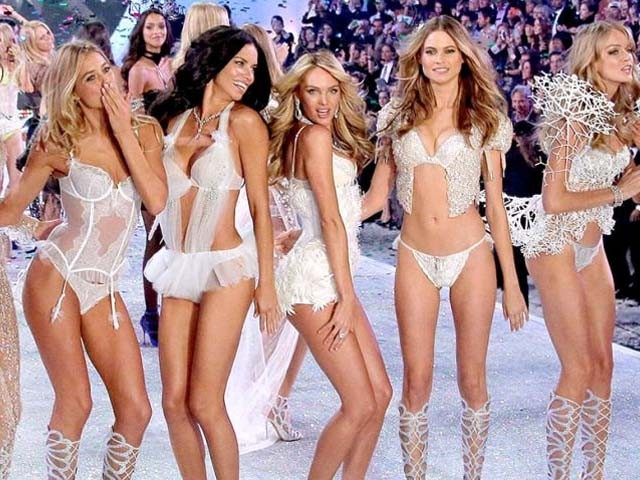 Dear Victoria's Secret, When I was 10-years-old I wanted nothing more than to be a Victoria's Secret Angel; I would spend hours prancing around in front of the mirror in my 'sexiest' high heels, practicing my cat walk and perfecting my hair flips. After the first few times that I was rejected by modelling agencies, I began to see myself through their eyes – the fat hanging off my bones, the gaps in my crooked smile and the emptiness between my thighs that would never be empty enough. As I grew up, this turned into an obsession – I needed to make myself ...
Read Full Post
With the year coming to an end, Pakistan's fashion industry has had its fair share of good and bad publicity. From cross border collaborations such as the Indo-Pak fashion week held in Oman to fashion designers showcasing their collections in the Pakistan Fashion Week held in London, we've seen Pakistani fashion reach the zenith of success. However, we have also seen its depraved side.  I doubt we'll ever forget the videos featuring crazy aunties barging in and breaking doors to get their hands on kurtis that were merely 50 per cent off. Not to mention that harrowing story of Tabassum ...
Read Full Post
Whenever I ask my daughter who is her favourite tennis player, she would always say Maria Sharapova , Caroline Wozianski or some other blonde, beautiful and above all, white player. Whenever she is playing a game on her tablet, she would always choose a frail blonde avatar. And whenever her brother would tease her saying she looks dark, it would be taken as the ultimate sting. She has never chosen a dark-skinned doll or one with a sturdy body. It makes me wonder about the factors affecting her choices and her perception of beauty. Perhaps, the fault lies with the media, the society or ...
Read Full Post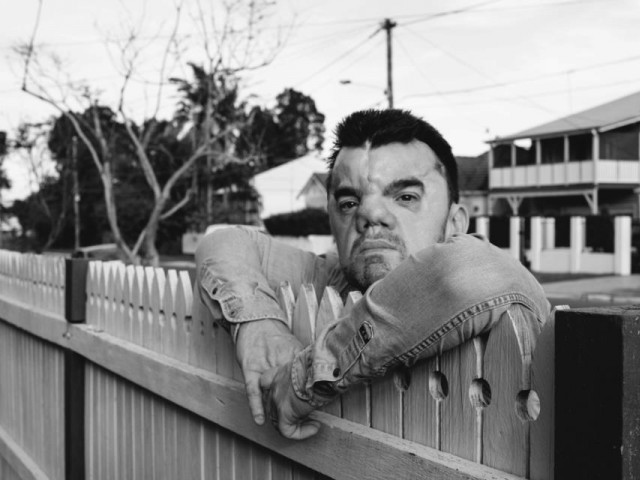 Adults often tangle themselves in knots when discussing physical appearance with children. We try to iron out differences by insisting they don't matter, attribute a greater moral fortitude to the plain or leap in defensively when someone is described as not conventionally attractive, or — worse — ugly or fat. After all, there are better, kinder words to use, or other characteristics to focus on. The Australian author Robert Hoge, who describes himself as "the ugliest person you've never met", thinks we get it all wrong when we tell children looks don't matter: "They know perfectly well they do." A former ...
Read Full Post