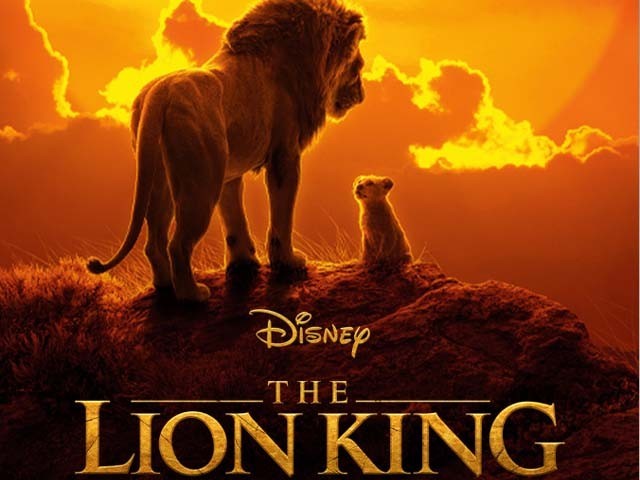 The success of 2016's live-action remake of The Jungle Book opened a new dimension for Disney; a dimension in which they could dust off their animated properties from the past and cash-in on the nostalgia through new live-action remakes. It's not as if they hadn't done this before with live-action reiterations of Alice in Wonderland and Sleeping Beauty (Maleficent). However, the success of Jungle Book consolidated this as a long-term corporate strategy. Since then, live-action remakes of Beauty and the Beast, Dumbo and Aladdin have all hit the big-screen, with remakes of Mulan, Peter Pan, The Little Mermaid and even Lilo and Stitch already in the ...
Read Full Post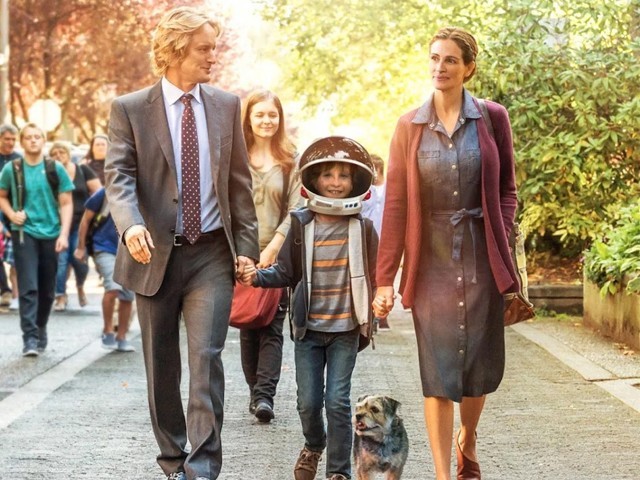 Stephen Chbosky, celebrated novelist cum director, is the man behind the bestselling coming-of-age novel The Perks of Being a Wallflower (1999), and the musical romantic fantasy Beauty and the Beast (2017). This time, his latest venture is the seemingly predictable yet heart-warming story about a bright little boy, Auggie Pullman (Jacob Tremblay). Based on RJ Palacio's novel of the same name, Wonder is about a boy born with Treacher Collins syndrome, a rare genetic disorder characterised by facial deformity. The story is an overemotional anecdote of a family struggling to give their son a normal life, and focuses on ...
Read Full Post
When it comes to bizarre, peculiar or quirky, there is one man you can truly trust – Guillermo del Toro. He is one of the great idiosyncratic talents of contemporary cinema, and he is one man with a penchant for twisted. The way he mixes fairytale imagery with the grotesque to create spellbinding cinema is something that only he can conjure. The Shape of Water is the latest in a line of surreal fables created by this master auteur (Crimson Peak, Pacific Rim). Set against the backdrop of the Cold War era, the plot of the movie revolves around the lonely Eliza (Sally Hawkins), a deaf and mute ...
Read Full Post
With the advent of information technology, the debate about privacy protection has raised numerous questions concerning law, policy making and moral principles. The disclosures of Edward Snowden have proven that privacy threats are genuine. The internet and social media are also being frequently used for global electronic surveillance programs.  The 21st century cinema is thrilled to cover stories of global scandals and the risks associated with the use of advanced technology. The various techno-thrillers and sci-fi dramas, with near-future science imaginary tales have already covered plentiful digital conspiracy and apocalyptic stories. The Spectacular Now (2013) and The End Of The Tour (2015) famed film director and screenwriter, James Ponsoldt's latest venture is also about ...
Read Full Post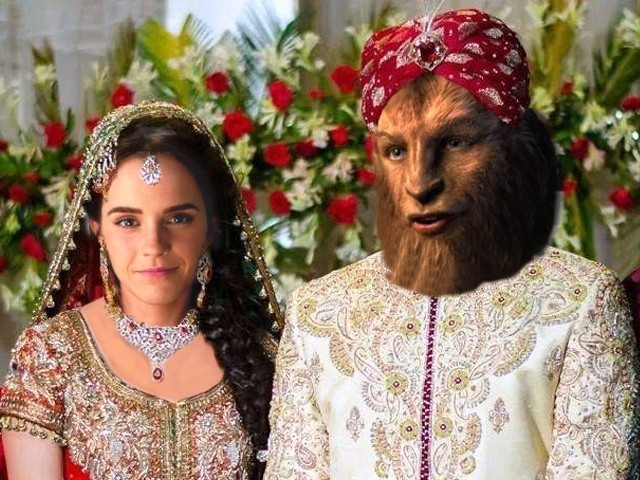 Oh Disney, you and your goo-goo eyed characters and mush-tacular storylines. Here's the thing – you can't fool us. We hail from the land of desis. We know what's up. Just look at Beauty and the Beast. Unrealistic! We can believe the talking furniture and the enchanted experiments in botany, but as desis, we know exactly how it would have happened if Belle lived down the road from us. Our movie opens: The power of reading Gaston spots Belle running around with a book in her hand. This is one of the best things about a woman getting a degree and involving herself in education – ...
Read Full Post
"My dear Belle, you're so ahead of your time. This is a small village, and it's small-minded, as well. But small also means safe". Emma Watson radiates positivity as Belle in her new movie Beauty and the Beast. This 2017 remake of an 18th century French folk-tale manages to maintain the familiarity of the story while also paying attention to modern progressive thought. Due to her strong feminist values and natural elegance, Watson is an effortlessly perfect Belle. As a Brown University graduate, Watson is an intellectual with a passion for reading and learning and is known for her work in ...
Read Full Post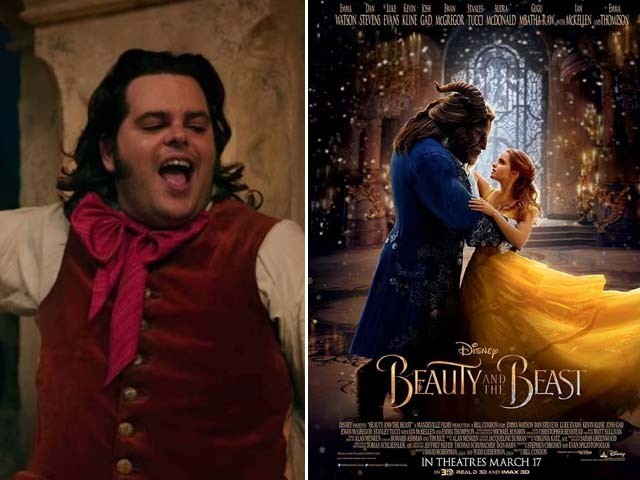 The inclusion of a gay character in Disney's latest flick, a remake of Beauty and the Beast, has outraged many conservative Christians who believe that Disney is trying to push a "harmful sexual political agenda, one that offends the deeply held beliefs of countless parents and families". Franklin Graham, a right-wing evangelical preacher marred in controversies, recently wrote on his Facebook account, "(Disney is) trying to push the LGBT agenda into the hearts and minds of your children—watch out! … I hope Christians everywhere will say no to Disney".
Graham's Facebook post has been shared nearly 95 thousand times at this ...
Read Full Post
Regardless of what film purists might have to say about it, I have got a very strong opinion on how there are only certain movies that should be watched in cinema. Well, fortunately for myself and for those who subscribe to this particular filmy quirk, we should be potentially psyched to bow down before our new cinematic overlord, King Kong, who is all set to hit the screens shortly. I believe this bold new take on the mythos of an iconic beast is precisely what cinema experience is all about. Going by genre conventions, this sort of a movie is ...
Read Full Post
The mystic air The maiden fair Of how she meets And fairly greets The towering man With the face of a beast But she does not wince Or whimper or cower For he may be huge And tall may he tower She is brave and bold With a heart made of gold She will win his heart And calm his soul His fangs will soften His face will be smooth With a touch of love She will tame and soothe For there is no bigger spell Than the spell of love All curses are undone And demons turn to doves The new trailer of Disney's famed Beauty and the Beast, has sent many into childhood reveries and it seemed to have woken ...
Read Full Post
Beauty and the not so beast Saira is once divorced, twice married. Her second marriage is to her best friend, and this is a tumultuous one too. She claims that she knew the man extremely well before tying the knot but can't seem to come to terms with his baggage or beastliness, whatever you may prefer to call it. She occasionally thinks of walking away from this marriage too. Sophia, on the other hand, married a man who she was introduced to through friends. They met a few times at her house, went out once and decided to get engaged. They have been ...
Read Full Post