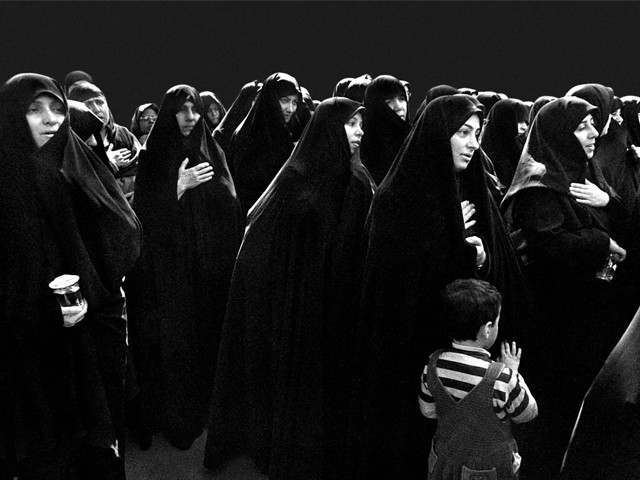 It was dusk when the dust finally settled. Desert sand glistened with blood and sweat. In the distance, a small group of women and children huddled together next to the smouldering wreckage of burnt tents. Breathless, she counted the women and children. Her heart sank as she noticed the absence of Sakina (AS). Her brother had entrusted his four-year-old daughter in her care and she was nowhere to be found. The events of the day spiralled in front of her eyes and the impact made her stumble. Pulling herself together, she realised her responsibility. Glancing back at the dejected group ...
Read Full Post
And here we go again.  Or not go, to be precise in this particular case. The Kabaddi World Cup was just a couple of days away from kickstarting and yesterday the International Kabaddi Federation (IKF) announced that Pakistan has been barred from competing in the event. Do I need to mention the reason? Well, for those living on Mars and completely oblivious to what is happening in their neighbouring planet, the on-going escalation in the tension between the Asian neighbours, Pakistan and India, has resulted in this unfortunate exclusion of our national team. A major event for the sport, the World Cup ...
Read Full Post
On April 19, 2016, the Taliban carried out one of its most deadly attacks in Kabul, claiming the lives of 64 innocent people. The attack, an extension of the on-going intense battle in Kunduz, came a week after the Taliban announced its own Spring Offensive called Operation Omari or OpOmari in honour of the late Mullah Omar, calling mujahideens to take forward his vision. Considering the deteriorating situation at hand, one wonders if the peace process between Pakistan and Afghanistan has come to an end. Where is Afghanistan headed? Has Pakistan lost its influence over the Taliban? Regional dynamics This land-locked, mountainous battlefield has proven to be much more ...
Read Full Post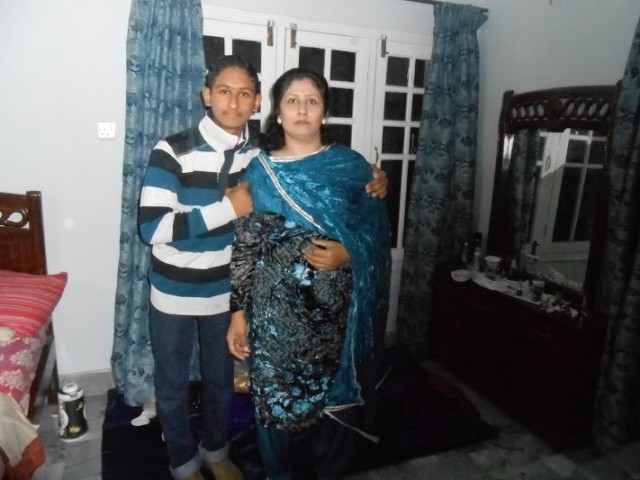 To my dear brother Arham, My Arham, that day, before you left for school, I remember seeing a vibrant smile on your face. It was as if you were excited for the day to come. I miss that smile now. I think about how energetic and cheerful you were that day. I still remember how, in the car, you kept going on and on about playing video games with Zawar and kept boring me with your chatter. I would give anything to hear you speak now. When Abbu dropped you to school, I remember how you rushed to pick up your bag ...
Read Full Post
Bring up Gaza in a mixed setting and you will hear a myriad of passionate responses. It is a complex and sensitive issue with a troubled history. One thing is for certain though that it is difficult to talk about it without saying a prayer for the innocents caught up in the violence and those that have passed away. The Gaza conflict has been allowed to go on for far too long, fuelled in fact by delusion from both sides and the refusal to accept facts instead of heated emotions and false rhetoric. Israel accuses Hamas of indiscriminately launching rocket attacks that has ...
Read Full Post
Since 1984, the Pakistan Army has been fighting a war on the highest battlefield of the world, the Siachen Glacier. Although there have been periods of temporary ceasefire, they have always been followed by severe aggression from both sides. During one such hostile period in 1987, a high altitude post of the Pakistan Army at the Siachen Glacier was commanded by my uncle who was then a captain. He had been there for five months and had no hope of being relieved in the near future because of the escalated tensions and harsh weather. One day he was sitting with his troops in ...
Read Full Post
The moment you recognise that you will always stand alone in a battlefield is the most terrifying moment of your life. For it is the death of all human expectations. That is the moment you stop looking behind your shoulder, with that glimmer of hope that someone will be there to fight beside you. Or rescue you. So fear not. Allow it, instead, to be the most exalting moment of your life; because that is the moment, you recognise finally and irrevocably, your own strength. And then when you look back again, you understand. You stood alone, always. With only Him watching over you. 'You' fought all ...
Read Full Post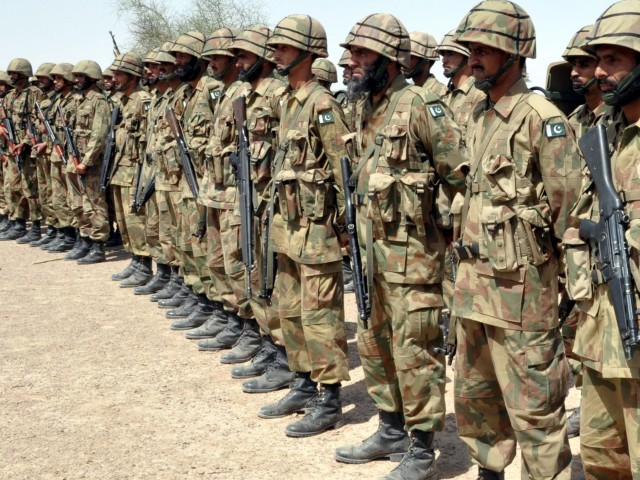 Militants usually do not comply with customs of war. They  strike civilians and thus render themselves undeserving of traditional reprieve. In the war on terror, the US government promptly refused to regard captured al Qaeda and Taliban militants as Prisoners of War and instead labelled them as 'unlawful combatants' at the very onset of the long-winding war on terror. Historic precedent hints that ruthless terrorists are like pirates captured on the high-seas. David Neuendorf of the Indiana Journal-Press once contended that: "Such people were subjected to military justice, administered by military commanders on the scene. That usually meant hanging from a yardarm. Today it could ...
Read Full Post