This article originally appeared here. I am Sunni. My family is Sunni. We love Abu Bakr (ra), Usman (ra), Umar (ra) and Ali (ra). We believe in their rightly guided caliphates. The Commanders of the Faithful. We believe in Aisha (ra) as the wife of the Prophet (pbuh) and a role model. A Mother of the Faithful. This is our belief. We are not Shia. Being Muslim, we love the Prophet (pbuh) and love all that he loves. For what is beloved to the Prophet (pbuh) is beloved to God. This includes the love for the people he loved. The Prophet (pbuh) loved his wives, his friends, his ...
Read Full Post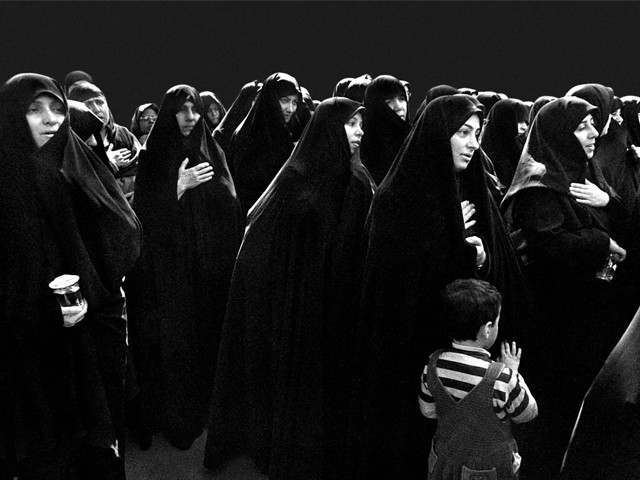 It was dusk when the dust finally settled. Desert sand glistened with blood and sweat. In the distance, a small group of women and children huddled together next to the smouldering wreckage of burnt tents. Breathless, she counted the women and children. Her heart sank as she noticed the absence of Sakina (AS). Her brother had entrusted his four-year-old daughter in her care and she was nowhere to be found. The events of the day spiralled in front of her eyes and the impact made her stumble. Pulling herself together, she realised her responsibility. Glancing back at the dejected group ...
Read Full Post
I would firstly like to inform my readers that I am a Muslim, a Hussaini at heart. I believe that Imam Hussain (RA) was the grandson of the Holy Prophet (PBUH). He was the one who had gifted us our religion back. I would like to shed light upon the Battle of Karbala. This tragic event was not just an attack on Imam Husaain (RA) but also his family and followers. It was an attack on the family of our beloved Holy Prophet (PBUH) – the same Prophet (PBUH) who was extremely concerned for the good of his Ummah, and spent his nights ...
Read Full Post
With the Islamic month of Muharram upon us, I wanted to take the opportunity to implore Muslims (and whomever might be interested) to check out some of the events happening in their municipalities on the remembrance of the battle of Karbala. I will not talk about the battle itself, rather I would like to provide a few reasons as to why learning about this battle is vital for all Muslims. Though I cannot speak to the accuracy of the content of the lectures that are happening in your area, I still implore you all to attend these events in order to gain knowledge of ...
Read Full Post