Everyone involved with air travel works very hard to make sure all the suffering that comes with long commutes is neatly condensed into the shortened travel times, thanks to airplanes. Suffering builds character, and our friends in the aviation industry would never rob us of character building opportunities. There is a reason it is called smooth sailing and not flying. As soon as you are inside the airport, prepare for anything and everything. This is a place with no guarantees. When people tell you to have a safe trip, they actually mean it sincerely and literally. Airports are your undoing, ...
Read Full Post
The first time he hit her was on the 17th morning of her wedding ceremony. She had just walked out of the bathroom after a shower, her hair still dripping little droplets of water as she tried to rub them dry with a towel. He was standing in front of the armoire picking out a tie for himself, his back to her. She saw his handsome profile, all sharp lines and edges, and she had smiled to herself blissfully. In that moment she had thought, she was the luckiest girl on earth. This beautiful man, who had the ability to attract people ...
Read Full Post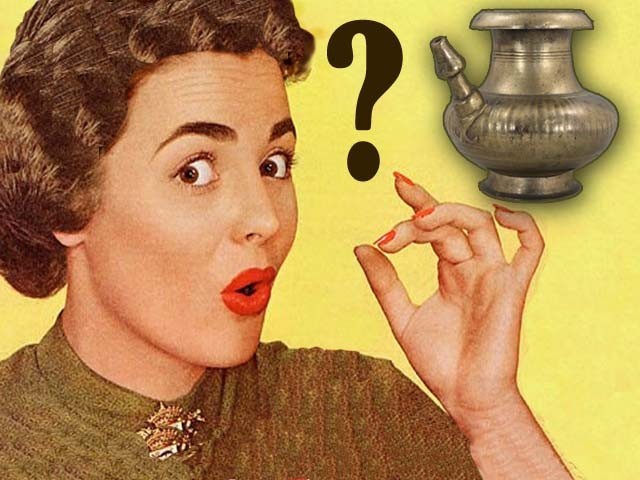 We miss many things when we're living away from home – mangoes, bun kebabs, paan, the dust, the loadshedding. Okay, okay, just kidding! We miss some of these things, but we manage without them, one way or another. There is one thing you cannot do without, though, and that's the lota. It is such an integral item of sub-continental and Muslim culture, that even a short term visitor such as the famous American designer Charles Eames couldn't help but notice it most particularly when he visited India in 1958.  He had this to say about it: "Of all the objects we ...
Read Full Post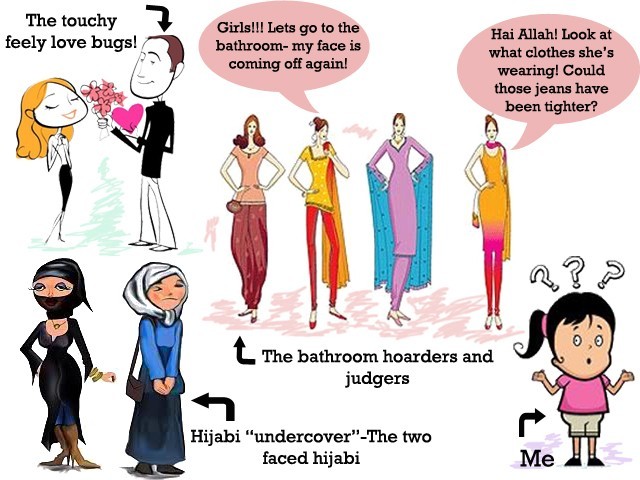 They were right when they said that university can teach one some of best lessons in life.  In this place called a 'university', I have met people that I didn't even think could possibly exist! Although I am still in my first semester and it might be too early to draw conclusions, I am completely bewildered by the people I have been fortunate enough to have met. Having been swept off my feet, I would like to talk about a few of them: The bathroom hogger The original concept of using the toilet has pretty much diminished. The bathroom is now considered a convenient ...
Read Full Post
"Yahaan pishaab karna mana hai" (Do not urinate here) "Yahaan ghadda pishaab kar raha hai" (The person urinating here is a donkey) These warnings are painted on many walls in our cities. Here is a picture: But these warnings are widely ignored by most people. One week ago, I decided to go out and talk to some pedestrians near my office about this practice; I asked them if they have ever urinated in a public place and why, and if they were willing to pay Rs5 per visit to a public toilet facility. The responses were varied, but one that stayed with me is that relieving ...
Read Full Post