Nadia unlocked the door to the art studio, the hallway was empty and silence ruled. It was really early in the morning but this was the only time she would get to work on her semester project. Trying to balance the coffee holder in one hand, bag on her shoulder and keys in the other, she pushed the door open with her shoulder. Rushing to the nearest table, she put the two coffees hurriedly on the top before dropping her bag on the ground. She exasperated almost as if she had saved the day. Closing the door behind her, she ...
Read Full Post
The international multi-sport event for athletes with disabilities is known as Paralympics and is held under the governance of the International Paralympic Committee. This year, the event is expected to be held from September 7 to 18, 2016 in Rio de Janeiro, Brazil. Women have proven themselves in every field, and sports have been no exception. Following are some marvellous sportswomen who have exhibited strokes of strength at the previous Paralympics. Sarah Storey Hailing from Eccles, without a properly functioning left hand (it tangled in the umbilical cord during her birth), Sarah has always been in the habit of facing challenges and defeating them. She has 22 ...
Read Full Post
How do you come back from a 3-1 National Basketball Association (NBA) finals deficit? How do you beat a Golden State team that is arguably one of the best ever, three times on the trot? How do you win a tied Game seven, on the road, with just two minutes left to play? Simple! I, like million others, haven't been able to stop thinking about that block ever since I saw it. But it's not just the memory of this particular defensive play that I am finding hard to shake-off, the player that miraculously pulled it off is mainly the one that refuses to ...
Read Full Post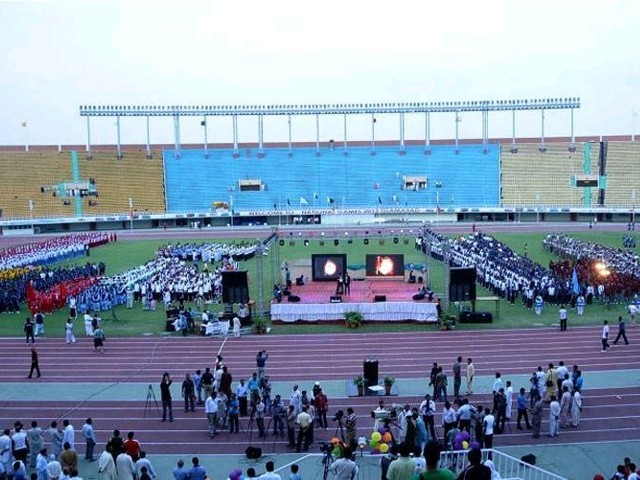 What is it about Lionel Messi that excites fans as he dribbles the ball across the field? What gives players like Roger Federer and Novak Djokovic the ability to hypnotise fans as they compete on the court? Is Usain Bolt's speed really a big deal, after all, he did only run a 100-meter race at the Olympics. It seems as though for the average Pakistani, everything that is remotely foreign seems to be infinitely more appealing, but does that really come as a surprise? Pakistan's football team is ranked 190th in the world, we are still raving about Aisamul Haq's success ...
Read Full Post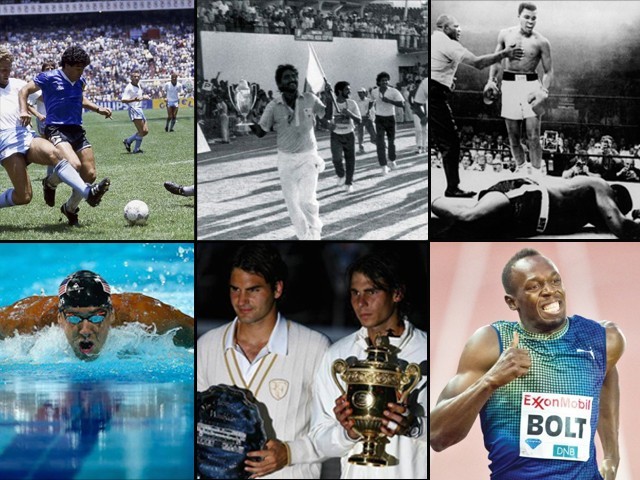 Every year, hundreds of sports events are held around the world, yet a very few moments among them linger on in our memories and eventually turn into classic moments we keep replaying in our minds. Here are 10 of the most irreplaceable flashes every sports fanatic can never erase from their memories: 1. Maradona's 'Goal of the Century' during the 1986 FIFA World Cup Photo: Reuters Within five minutes of the second-half during the quarter-final match of the 1986 FIFA World Cup between England and Argentina, Diego Maradona gave the football world two of its most classic moments. First, he scored the  famous 'Hand of God' goal as the result of an ...
Read Full Post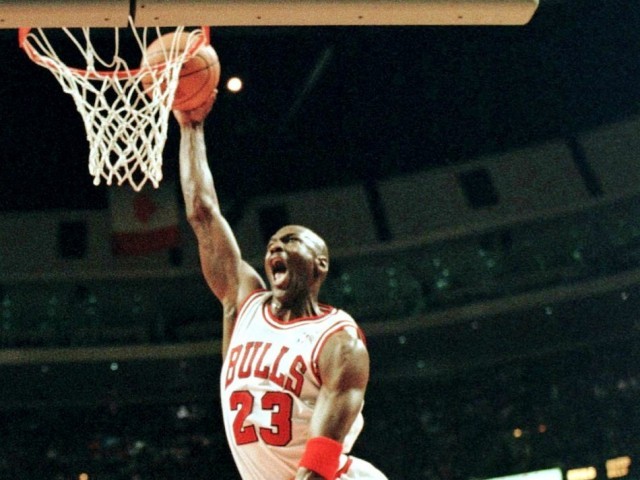 We've all heard of Icarus, the man who tried to fly; he flew too high and came crashing down. This story is probably the worst I've ever heard. It would have taught me to not believe; that we shouldn't push ourselves hard enough and shouldn't dream of doing the 'impossible'. Luckily, early in my life, I also encountered another story. A true story – one that took my breath away. This was the modern Icarus and he did not crash. I became interested in basketball at a very young age and fell in love with it after watching the premium basketball league called the NBA. ...
Read Full Post
My lack of exposure to "American" sports while growing up is never more apparent than when I'm at work. I'm surrounded by hardcore football, baseball, and basketball fans. Now, to be clear, I'm a sports fan.  I no longer call it "American football", and have had my heart broken by the Bears offensive line time and time again.  I've cheered on the Bulls since I was a kid (D Rose for MVP!), but my sports of choice have always been soccer and cricket. So, while my colleagues are all about their brackets for March Madness, I'm streaming the cricket World Cup on my ...
Read Full Post
Four names in the world of sport have captivated the headlines over the last decade, with respect to their decisions to return to their chosen fields: Micheal Jordan, Zinedine Zidane, Micheal Schumacher and Justine Henin. While each has got a mixed response and some comebacks have already ended in what might be considered tragic circumstances, I think most sports fans think too selfishly of themselves, instead of putting themselves in the shoes of the legends that choose to return. For many of these demi-gods of sport who return, there can be no doubt that they have one thing in common: they ...
Read Full Post