"It's summer! The heat is blazing like the fourth of July, I got the air con on, and it's blasted on high. So just grab something cool and jump in your ride, Pick up everybody, I'll be waiting outside!" When your little cousins are out of school and blasting Selena Gomez's hit song, Summer's Not Hot, all through the day, you know what's happening. The summers are finally here and so is the holy month of Ramazan! Now it is time to welcome profuse sweating and never-ending thirst. While the sun looks beautiful glistening in the daylight, any Pakistani will tell you that ...
Read Full Post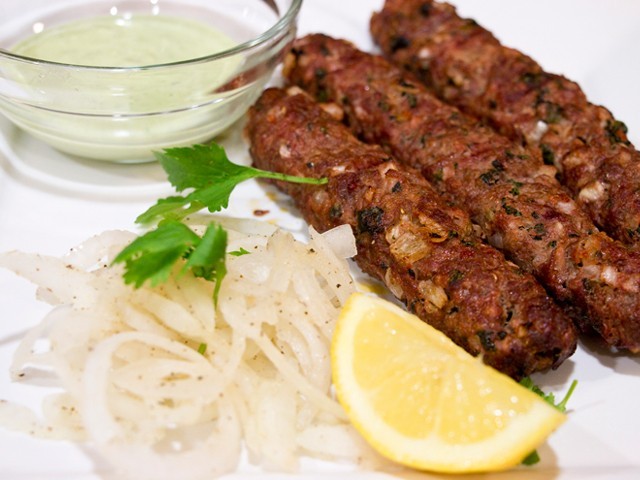 What's better than lounging out on your patio, flipping burgers and hot dogs on the grill? I'll tell you what is – making seekh kebabs at home, with meat that is marinated in Pakistani spices and grilled to perfection. I decided to embrace the spirit of barbeque and show you how it is done the right way…  Sorry I meant to say, how it's done back home in Pakistan. Seekh kebabs, which are kebabs on a skewer, are traditionally made on an outdoor grill over coals, which help add colour and flavour to the kebabs. I live in an apartment and don't ...
Read Full Post
We, Pakistanis, love our barbeque and our Eidul Azha is incomplete without some form of meaty delight. So, as Eid came, I decided to whip up a saucy dish for my guests. I always loved cooking on charcoal. But if you have limited time and want to serve your guests a good quality barbeque dish, then you can cook this scrumptious delicacy on the stove as well. This recipe was passed on to me by my colleague, Mrs Jabeen, who happens to be a darling and an exceptional cook. A lot of memories are attached with this recipe and I just want to thank her ...
Read Full Post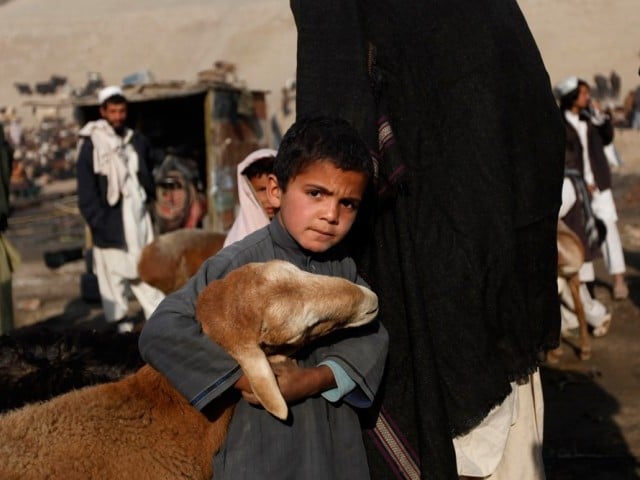 Six-year-old Osama ran hurriedly down the stairs of his apartment, as did the other kids. Children came rushing out of their houses, some from their homework and others from their video games. Mothers shrieked and grandmothers grumbled but to no avail. The street was soon swarming with kids of all ages and sizes, running towards something that seemed to possess a magnetic prowess. At length, the Pied Piper of Pakistan stopped, and the children stood around it, anticipating the descent of the much awaited cow. Excitement was widespread in the crowd, every child and every man was discussing in hushed ...
Read Full Post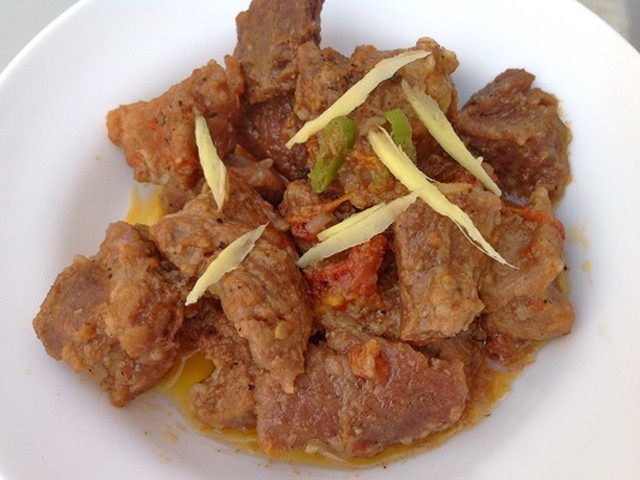 For those who don't know, Peshawar is famous for its Namakmandi. Contradictory to the name, it does not have anything to do with salt but is known for its cuisine, particularly its karhai and tikka. What sets their food apart from the rest is the lack of spices in it, without which they still manage to create scrumptious dishes for their customers. One such dish, their namkeen karhai, is a simple and special one. A few days ago, my family and I decided to visit the Habibi Restaurant located in I-8, Islamabad. They offer some of the most delicious and ...
Read Full Post