People who know me well know that I often compulsively compare and contrast India and Pakistan by virtue of not just their close proximity, but because I consider both countries as my home. When the World Health Organisation (WHO) declared India polio free on March 27, 2014, after it had not had a single case since 2009, I was filled with great pride. Knowing that India is densely populated, afflicted with poverty and has poor access to healthcare for millions, polio eradication was indeed something to celebrate. But as in every such situation, I naturally wanted to know how long it ...
Read Full Post
Three months, Rs250,000, and a backpack, what does that get you? Memories for a lifetime. From Gwadar to Khunjerab Pass – I made it to over a hundred sites travelling solo, hitchhiking and using public transport. What started out as a desire to get away from the day-to-day ordinariness of life, turned into a journey encompassing cities, towns, plains, forests, deserts, mountains and beaches. I managed to explore all four provinces and territories, all the while meeting some of the most wonderful people from all walks of life. I was hosted by old friends in certain places and places where I had no ...
Read Full Post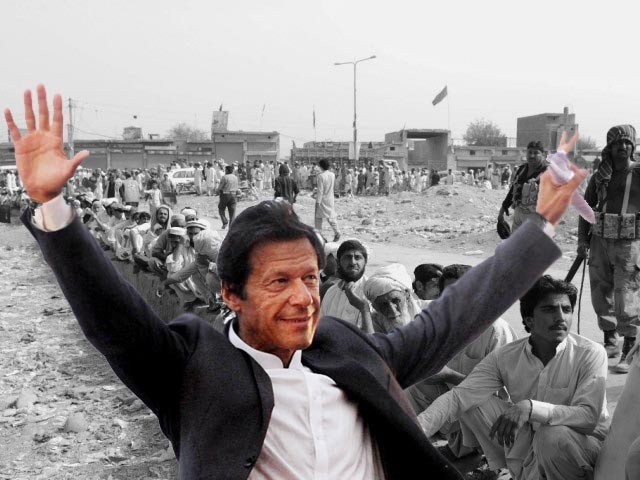 As we sit and watch our televisions air press conferences after press conferences, jalsas after jalsas, war of words and the hyperactive talk show hosts attempt to bolster their ratings by getting opposing parties' representatives launch into shouting matches and us, well we forget. We forget that Pakistan is now ranking third on the Global Terrorism Index. We forget that as of July, the UNHCR reported that 99, 2990 individuals are now internally displaced people in the Islamic Republic of Pakistan; 74% of these people are women and children. We forget that, recently, three students were injured as they accidentally brought hand grenades into their school. A case ...
Read Full Post
One day, you see shalwar-kameez clad Islamic State of Iraq and Syria (ISIS) fighters in Iraq and Syria, and the next day you hear news of their fighters infiltrating Pakistan. Is there any connection? According to the Foreign Office (FO) of Pakistan there isn't. Obviously. The FO, on Wednesday, denied reports regarding the presence and infiltration of ISIS, also known as 'Daesh', in Khyber-Pakhtunkhwa (K-P) and FATA region. But did this denial ring any surprising bells? After all, the same FO, along with the authorities, was oblivious to Osama bin Laden's presence in Abbottabad for many years, leave aside the ISIS. Yet, one has to ...
Read Full Post
The much talked about and supported military operation, Zarb-e-Azb, has been initiated in North Waziristan with the objective of clearing the region from local and foreign Taliban sanctuaries. The military strategy has already displaced thousands from the war-torn region at a time when the internally displaced persons (IDPs) affected from previous conflicts and disasters haven't returned to their homes yet. Up to 30,000 soldiers are involved in the current operation, while more than 800,000 people have fled the area over security and an uncertain future. The operation was launched after the failed attempt at peace talks and demands from the ...
Read Full Post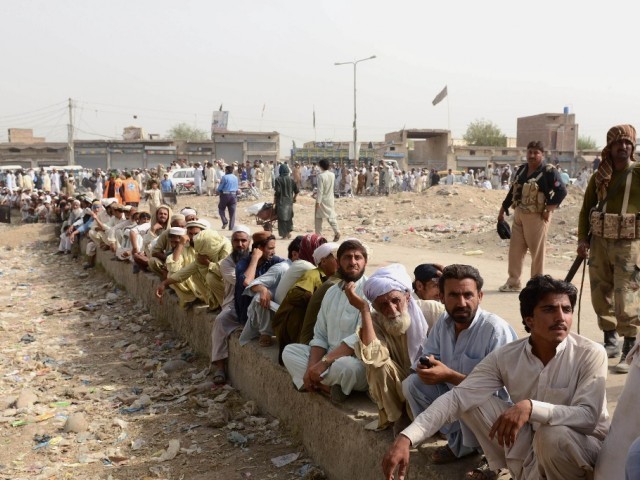 Recently I had the opportunity to visit Bannu district, where the majority of the 500,000 plus Internally Displaced Persons (IDPs), primarily from Mir Ali and Miranshah in North Waziristan Agency, have moved to escape the military operation called Zarb-e-Azb (apparently) against the terrorists who continue to threaten the people of Pakistan. This is not the first displaced population I have seen or engaged with close up, but the feeling of being overwhelmed never fails to leave. As one enters the garrison town of Bannu, visibly under the control of and closely monitored by the military, roadblocks line all entrances of the town ...
Read Full Post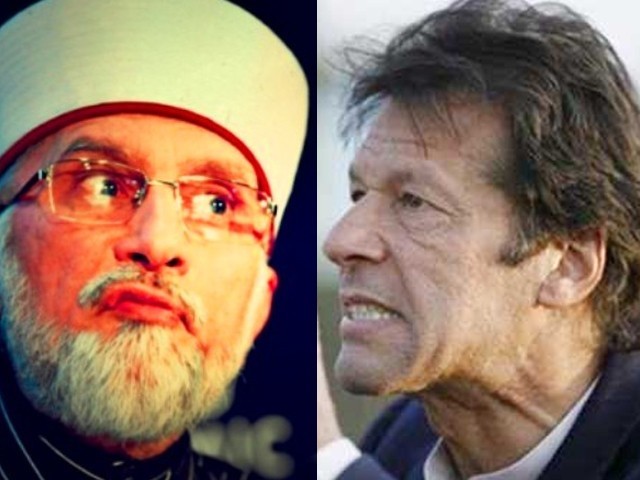 For the third time now, Imran Khan has threatened to dissolve the Khyber-Pakhtunkhwa (K-P) Assembly. And for the second time, Tahirul Qadri has pledged to transform Pakistan into an Islamic utopia by coming all the way from Canada. Is this because the greatest problems Pakistan faces right now are entirely of a political nature or because Pakistan is not 'Islamic' enough for Canadian nationals and that needs to be changed? Yes and perhaps, respectively. Or maybe, the state is a bit too intent on cutting down on tax exemptions. Yes, our politicians have identified Pakistan's major problems spot on. When the army stepped in and began its military operation ...
Read Full Post