The start of the month heralded the upturning of yet another one of Saudi Arabia's archaic laws restricting its female citizens. By finally allowing adult women to apply for passports and to travel autonomously for the first time in the kingdom's history, the government appears to have conceded to the international pressure that followed a series of escape attempts made by Saudi women fleeing domestic violence and abuse of the 'guardianship' system. This is the newest addition to a series of emancipation measures – among which was a sexual harassment law and giving women the permission to drive, both of ...
Read Full Post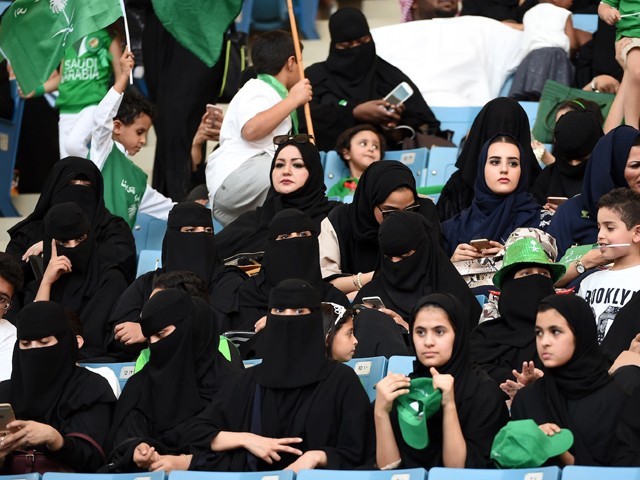 After decades of inactivity, obscurity and an identity crisis, Saudi women are suddenly caught in a frenzy of excitement and events that promise something for them to look forward to. When a royal decree was passed, lifting the ban on women driving in the country, it was followed not only by jubilation, but seemed to have opened a wide range of opportunities for the female population in Saudi Arabia. From receiving offers to be female cab drivers, to job vacancies in women-only outlets, to grabbing key posts in the bureaucracy, Saudi women are now starting to make their presence felt in a ...
Read Full Post
On September 26th, a much-awaited milestone was achieved in Saudi Arabia – a royal decree issued by King Salman that allows Saudi women to drive. The Kingdom, which received much backlash for being the only country in the world that doesn't already allow women to drive, has finally been relieved of this tarnish. Saudi women will no longer need their guardians' permission to obtain a driving license nor need a man present with them in the car. After decades of struggle to get the ban uplifted, people took to social media to welcome the landmark decision, which is part of new reforms in the ...
Read Full Post
Worshipers emerged from a mosque in Jeddah to witness a Saudi activist, Raef Badawi, being ceremoniously lashed. One… two… three… all the way to fifty painful whips, which are only the first of the thousand due to be delivered in 20 weekly sessions. International condemnations are flowing in, in support of the 30-year-old co-founder of Saudi Liberal Network, convicted of 'insulting Islam' after criticising powerful Saudi clerics online. He's also been sentenced to 10 years in prison, and ordered to pay a fine of one million riyals. This is not the first crackdown by the establishment on liberal Saudi artists, academics and writers challenging the ...
Read Full Post