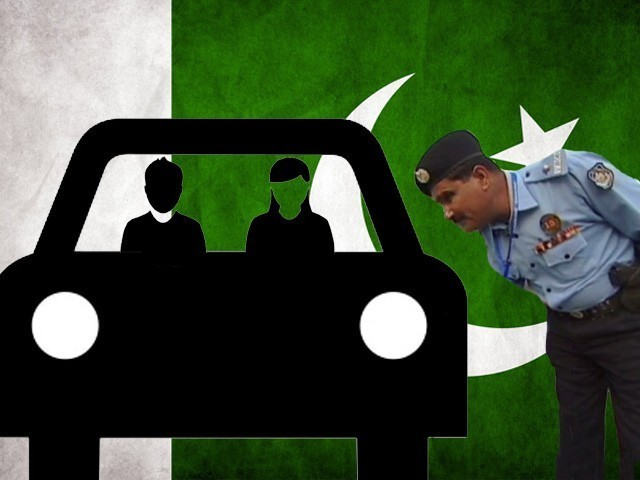 As a reporter in Islamabad, my job mostly requires me to look-after assignments in the Red Zone. Security measures are stricter in the area and are routinely "beefed up" when the country faces any kind of terror attack. After the Army Public School (APS) tragedy in Peshawar, which took place a little over a month back, major cities across Pakistan received threats. To counter these, the authorities have come up with a number of security measures. Among many other things, we saw the controversial death penalty being restored; the international community, however, feels this not an effective deterrent to deal with terrorism. In my opinion, it is ...
Read Full Post
Social media is once again flooded with outrage at 'Dr' Aamir Liaquat – our nation's foremost televangelist. During an episode of his morning show Subh-e-Pakistan, aired on Geo TV on December 22, one of Liaquat's guests, Syed Arif Shah Owaisi, used inflammatory language to accuse the Ahmadi community of being responsible for terrorism in the country including the Peshawar attack. To no one's surprise, Liaquat applauded the cleric's hate speech. On December 27, an Ahmadi was shot dead in Gujranwala. Such a sequence of events is not new to Liaquat's television career. In September 2008, he promoted similar hate speech on his Geo TV show which was ...
Read Full Post
Acts of 'terror' have been permeating through our televisions screens and newspapers in the West to the extent that we now seem to be surrounded by them. The 'war on terror' makes 'us' in the West feel safe, but what is almost never considered is how 'our' safety affects the lives of the 'others' we aim to destroy. In the wake of the horrific Peshawar school attack that killed 141 people, many of whom were children, the international community rallied against the attackers. What remained unexplored were the factors that led to the attack to begin with. What were the motivations ...
Read Full Post
The nation is in shock after the events of the Peshawar school attack. Even for a country that has seen its fair share of violence, the tragedy that occurred was unbelievable. After becoming aware of what had happened, I sat in silence, overcome with grief, contemplating questions such as 'Why had this happened?' and 'Who would do such a thing?' But it became clear to me that perhaps I was going about it all wrong. I was trying to make sense of a situation that could never make sense. What reason could ever justify the killing of over a hundred innocent school children? ...
Read Full Post